The 1975's Matty Healey has been accused of racism after he appeared to mock the upcoming American rapper Ice Spice on a podcast.
The lead singer of the Manchester-based band was asked if he knew who Ice Spice was, after the Bronx-born artist gushed about their music in an interview.
During an appearance on The Adam Friedland Show, the pop singer joked about the American rapper, whose real name is Isis Gaston, and used racial stereotypes to describe her to those who claim not to know who she is.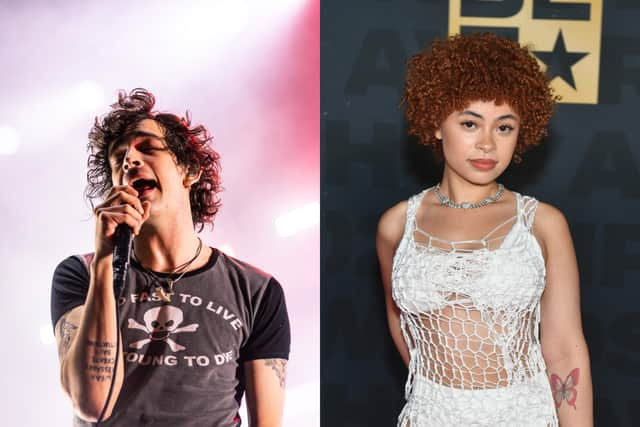 They went on to mock different accents, before one member of the group said:"You should slide in her dms like 'so are you a fu**ing ****** or something?'"
This comes after Ice Spice said she was "obsessed" with The 1975, alongside the likes of Coldplay. Ice Spice was born and raised in New York, USA, to an African-American dad and a Dominicain mum.
The comments made on the podcast have racked up a flood of tweets on social media with fans left disappointed by the racial stereotyping.
One Twitter user wrote: "not Matty Healy of The 1975 and the rest of these dumba** white people being openly racist towards THREE whole races within the span of 30 seconds …"
Another added: "wow… As an islander I will now be deleting anything I have related to The 1975. my dad really liked their music but this was literally racist asf. Matty healy shouldn't be speaking on looks anyways when he looks like an elderly white crust dog."
A third suggests: "Marty Healy , a member of The 1975 , is trending on Twitter. The Japanese should do a little teasing with his racist remarks when he comes to Japan in June!"
A fourth added: "removing the 1975 from my music libraries because M*tt H**ly is a racist and a misogynist piece of s**t"