Molly-Mae Hague has gushed about being "proud" of boyfriend Tommy Fury after his victorious fight against YouTuber Jake Paul.
The Love Island star, 23, said she never had a "doubt" that her boxer boyfriend, 23, wouldn't beat the American but decided not to watch nevertheless.
Molly-Mae stayed at home in Cheshire with the pair's five-week-old daughter Bambi, whilst Tommy travelled to Saudi Arabia for the boxing match.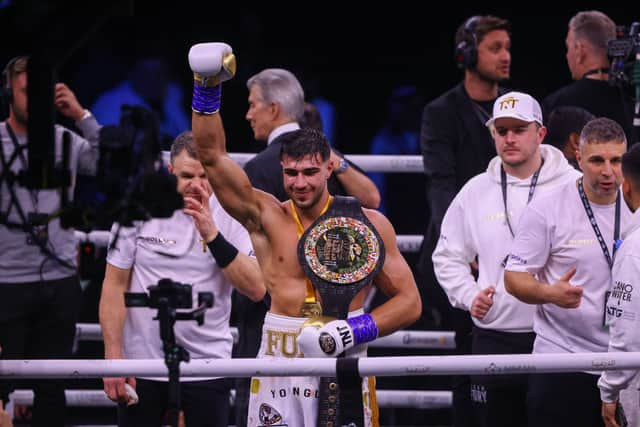 On Sunday, the influencer's sister Zoe and friends Maura Higgins, Ellen Graham and Stephanie Lam watched the fight from the TV in Molly-Mae's living room - whilst the new mother hid in her bedroom.
Zoe Hague, 26, shared a video to her Instagram story of the four ladies cheering and screaming after finding out Tommy had won by "split decision".
A second video showed Molly's sister and her friends running into the bedroom to share the good news with the influencer, who was sitting with her newborn daughter.
Molly-Mae posted a picture of Tommy, Bambi and herself on her Instagram story. Alongside it, she wrote: "The pressure that was on this boys shoulders… I will never ever know how he dealt with it. Never been more proud of anyone in my life. Get home to us our champ."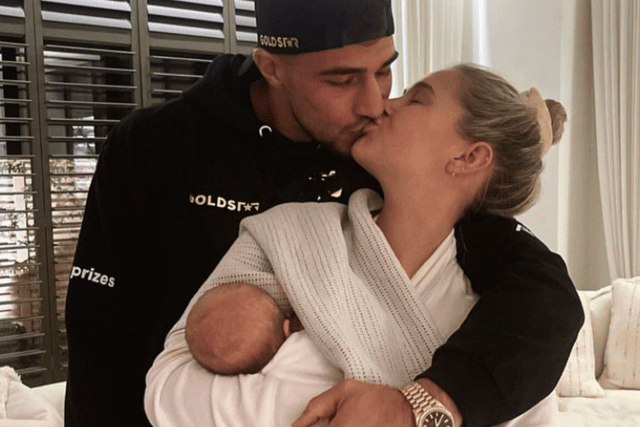 In a speech, directly after his victorious win, Tommy dedicated the fight and his winning belt to his girlfriend and their daughter. He said: "For the past two and a half years this is all that consumed my life. Broken rib, denied access and everyone thought I was running scared.
"Tonight I made my own legacy. I am Tommy Fury. I want to dedicate this fight to my new baby girl Bambi at home and my Mrs. I love you and I can't wait to see you. This fight was for you. This belt is for you Bambi, I love you.
"I had a dream and a vision I would win this fight. No one believed me. Now I can stand up and everyone can take note. It's my first main event at 23 years old. I had a world of pressure on me and I came through.
"This to me is a world title fight. This was my dream and this was my destiny. This was my fate. I want to thank Saudi Arabia for having me. I love you all for having me and for turning out. You guys we did it. We did it."
To find out more about Molly-Mae Hague, click here.
To find out more about Tommy Fury, click here.