This is the adorable moment a young Manchester City fan reacts with sheer joy after he receiving a Match Attax collectors card of his favourite player, Erling Haaland.
Sky Blues supporter Albie Goldrick, four, has been obsessed with the Norwegian striker since being taken to his first game with his dad Anthony Goldrick, 36, earlier this year. But he was left 'disheartened' when he started collecting the football trading cards and didn't have one of his idol.
However, Anthony bought a Haaland card online for his son's collection and surprised Albie, who was ecstatic when he realised he had received the gift. And an adorable video of Albie getting the card shows the youngster jumping around his living room shouting 'Haaland' repeatedly.
He can also be seen looking at the card and shouting 'number nine', Haaland's shirt number. Albie's mum Kirsty Goldrick, 34, said: "I knew he was going to be excited because he's wanted it, but I didn't expect him to be that excited. I was in absolute shock to be honest and his dad was as well because we knew he wanted it, but didn't know how much he wanted it."
Kirsty has said that her son absolutely loves Haaland, and Albie even wants to grow his hair so it's like his favourite player's. He also won't let the card out of his sight - he sleeps next to the card and takes it everywhere with him. The mum-of-two said: "Whenever he comes on, my little boy is hooked and that's all he wants to watch. He likes the other players but when Haaland comes on, that's when he really watches the full game. He also wants to grow his hair like him and just wants to be like him."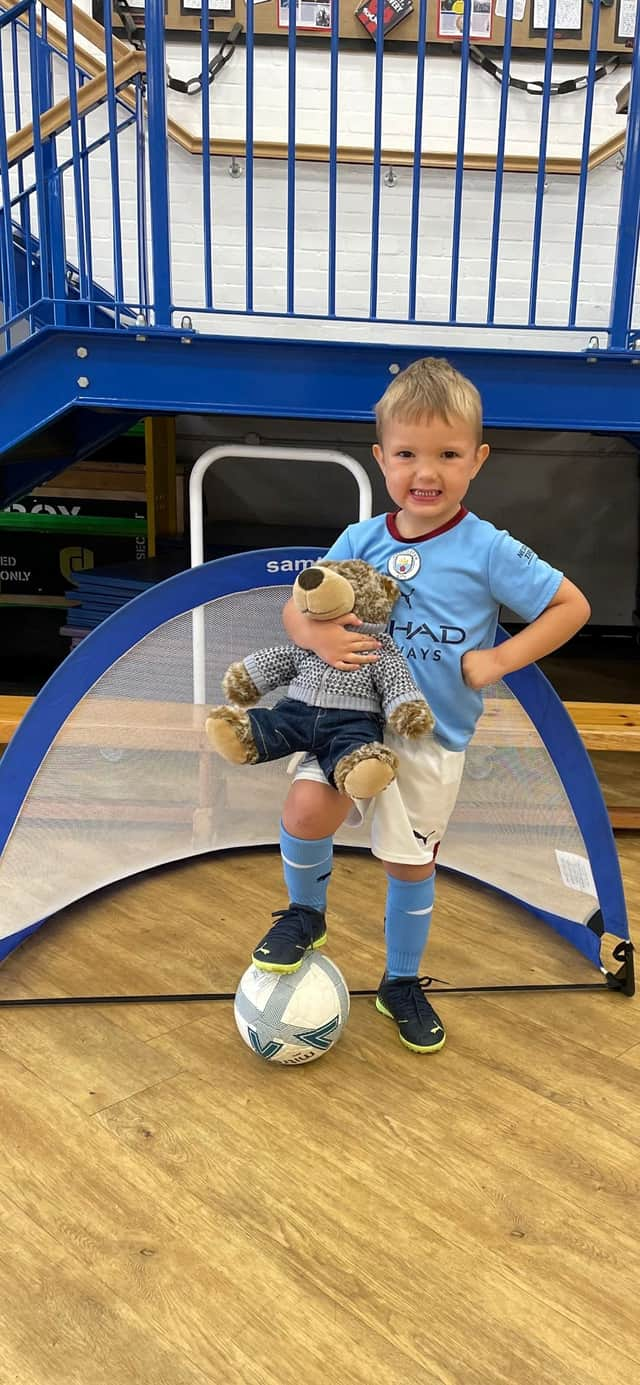 Kirsty, of Radcliffe, added: "He won't leave it alone and it's already ripped because he sleeps with it. He won't leave it out of his sight so anywhere he goes, he has to take it with him."