Keanan Brand has failed to develop a romantic connection despite trying to woo four women since entering the Love Island villa.
The rugby league player, 24, from Wigan, entered the South African villa as a bombshell on Friday 24 February alongside industry placement advisor Rosie Seabrook.
Just a day after the fallouts from the infamous Movie Night, the bombshells each got to take two islanders on a date.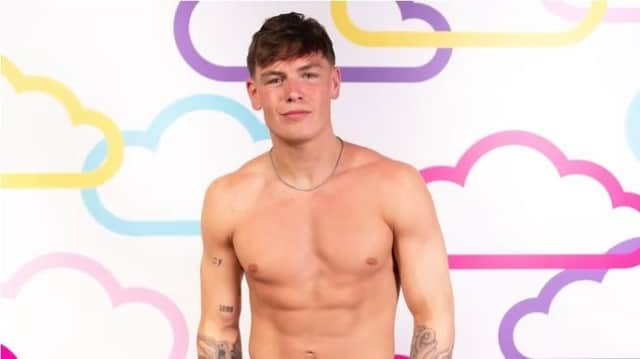 Keanan picked Samie Elishi, who celebrated her 23rd birthday in the villa, and resident Australian Jessie Wynter, 26, for a romantic evening out of the villa.
However, Jessie, who is rekindling her relationship with Will Young after his Casa Amor antics, said her "main priority" is fixing things with the farmer. She added: "once my heart is in something, I can't just stop it".
During a not-so-successful second date, Samie told the rugby player: "I really really like Tom at the minute. Like I do, I'm not going to lie, I'm not going to beat around the bush. I do really really like him".
Keanan returned to the villa and took the other girls for chats, but he didn't have much time before it was announced that he would be first to pick a match in the shock recoupling.
Choosing to couple up with Claudia Forgarty, Keanan said he based his decision on who he got the best "energy" from and who he could "see a future with".
However, Claudia spent the rest of the night crying after her previous partner Casey O'Gorman was chosen by bombshell Rosie - and the fashion boutique owner even slept alone outside.
Speaking to Keanan the next day, Claudia said: "I wanted my own space anyway, so I just thought I'd take myself off."
Unfortunately, in last night's episode, the Casey-curse striked again. Keanan told his fellow bombshell Rosie that he feels himself "gravitating towards" her and admitted that he does "fancy" her.
Rosie awkwardly laughed and called him "cute", before adding: "Obviously I think we get on really well, but obviously at the moment I am getting to know Casey".