Football is a sport which many of us know and love a great deal. It brings people together and allows new friendships to blossom.
One group in particular which welcomes anyone and doesn't judge ability or appearance is the Happy Somedays. The group was founded following a chat amongst some friends, they wanted to play football but felt shunned, be it due to their weight, ability or anything else really.
The group are set to take on a very similar, inclusive football group who will be first venturing to Manchester for a match later this month. Jumpers for Goalposts will then host Happy Somedays in a reverse fixture back in West Wales.
Joe Farrar, who is part of the setup at Happy Somedays, told ManchesterWorld about the group and how it came about. The numbers have grown a great deal since that inaugural session.
Joe said: "The first kickabout was with six people and since then has grown to 50+ a week doing football! Men and women without stigma or the negativity that can come with one of the most popular sports out there.
"In the three years since their formation (big gap for Covid of course) we have grown and expanded hosting social events, fitness classes, hikes and walks and much more! Networking with link minded groups has instilled the group with a lot of faith, the more people and incentives we meet that share our values is good, sport is not just for those who excel, it's for anyone who wants to try it!."
Opponents Jumpers for Goalposts have had their own huge growth in numbers since the coronavirus pandemic, as organiser Jamie Fitz explained.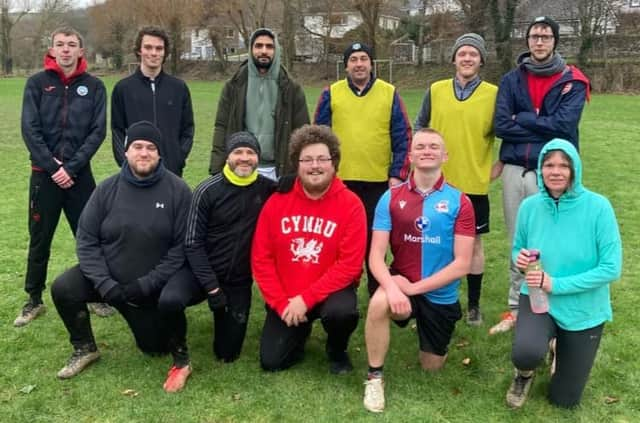 He said: "Jumpers for Goalposts was set up back in June 2021. Our idea was to get people of all abilities out enjoying the physical and mental benefits of playing the game, in a friendly environment that you don't always get playing club football.
"We started with about one kick about a week. For a while we struggled with just 5, 6, 7 players.
"Now we have two open mixed kickabouts a week and we have a women's kickabout and soon starting Walking Football sessions. These kickabouts are for fun; you just turn up and play.
"Recently we had a record turnout of 35 at one of our kickabouts. We have now had over 100 open mixed kickabouts with 147 different players. We have had 26 women play in our women's kickabouts. We have a weekly training session.
"We are an inclusive group. We have players from Wales, England, Ireland, Pakistan, Yemen, Germany and Russia. We also play in friendlies and tournaments 5 a side up to 11 aside. We are also members of the Mental Health Football Wales Network."
The double game plan came about through the two groups following each other on Twitter. Jamie explained how Happy Somedays messaged to say how the groups were similar and that they were struggling to find opponents that would play a mixed male female team.
Jamie said: "So we've arranged a home and away game playing for the International Inclusion Cup."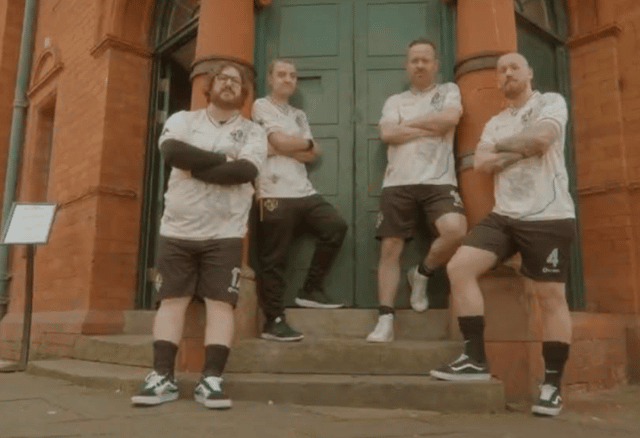 Happy Somedays v Jumpers for Goalposts fixtures
Match 1- Happy Somedays v Jumpers for Goalposts Saturday January 28 kick off 2pm Firbank Road, Wythenshawe, Manchester M23 2YS
Match 2- Jumpers for Goalposts, Saturday May 20 kick off 12pm Llanrhystud