Martin Lewis issues advice to avoid 14% mid-contract broadband hikes amid cost of living crisis
Money saving expert Martin Lewis shared the advice before the price hikes arrive in April.
Watch more of our videos on Shots!
and live on Freeview channel 276
Visit Shots! now
He said that from April, broadband providers will increase mid-contract rises due to December's CPI inflation figure of 10.5%.
Speaking on BBC Radio 5, Martin said: "It should not be allowed to happen. The regulators should not allow mid-contract price rises above inflation. People signed up to a contract, and It seems to be unfair. It is of course exponentially unfair with the high rate of inflation we have right now."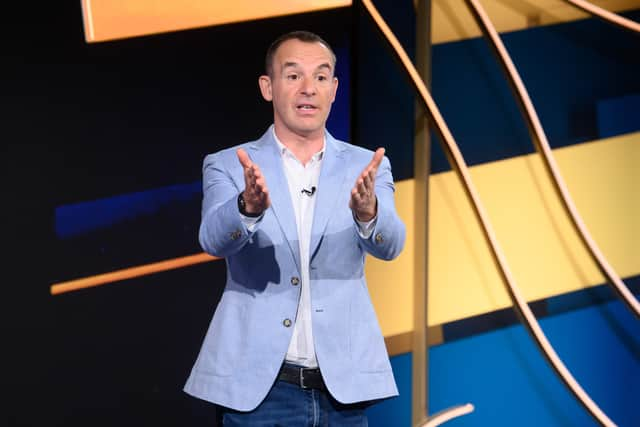 The financial journalist said for people already in contracts, "there is little that can be done" to avoid the price hikes.
However, he urged millions of people who are free from a contract to switch to a cheaper provider, claiming that in many cases, customers half the price of what they pay.
Martin suggested using price comparison websites and to haggle with broadband companies.
"Don't be shy. It's very easy. The first thing I'd always do is to go into a comparison site and get a benchmark of the prices that other firms would charge you.
"Then you can go to them, call them up, and you can say, 'look I'm out of my budget things are expensive, and you're putting prices up that's not acceptable. Can you do me a better deal, here's what I could get elsewhere. I don't want to leave, but ultimately I can't afford to stay unless you can do me something better'".
He told how someone on his TV show managed to save £1,050 a year on his broadband package by using the haggling method.
He added: "I accept it is a hassle, I accept it will take your time, but if people are saving 200 to 1000, and let's say it takes an hour of your time, it's probably worth a go."
Martin has advised people to haggle with "charm and never with aggression".
The finance guru also explained how people saving for their first house can take advantage of a Lifetime ISA (LISA) account to get a free £1,000 every year.
The account enables people to get a 25% bonus on their savings every year, meaning if you deposit the maximum amount of £4,000 each tax year, you'll receive a £1,000 bonus.
The Money Saving Expert has issued some details to watch out for if using the account to buy a property.
The purchase price of the property you want to buy with the help of a LISA must not exceed £450,000.
You can also incur a 6.25% penalty for withdrawing the money for any reason other than buying a qualifying home or once you hit age 60.