New analysis has shown a scale of poverty across Greater Manchester which campaigners have called "alarming" and urged the Government to tackle.
A new data resource has been created to track how many people are struggling across the city-region, looking at areas including education, access to food and employment.
It has thrown up some concerning figures, including the suggestion that some one in four children in Greater Manchester are growing up in poverty, and also prompted a call for urgent action to increase benefits.
Campaigners say the evidence suggests the problems will get worse and inequalities both within the city-region and compared to other areas of the country will become wider if ministers do not act.
The Government said the findings highlighted the importance of its levelling-up agenda and insisted it was working to solve the problems.
What is the data resource and what does it show?
It looks at a range of factors affecting how well individuals and families are faring including child poverty, health, fuel and food insecurity and educational opportunities.
Its findings from the data collected between January and May 2022 show that in that time period some 144,770 children (around one in four young people) in the city-region were living in poverty.
In addition, 181,588 households, representing some 15% of the Greater Manchester total number, were experiencing fuel poverty, and 195,000 workers were earning less than the Real Living Wage of £9.90 an hour.
The number of foodbanks and other providers supporting people on low incomes to meet basic needs by providing emergency parcels of groceries has also doubled in Greater Manchester within the space of five years, the data shows.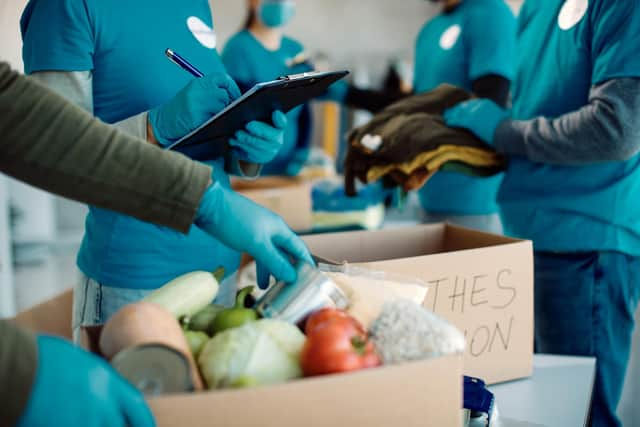 GMPA says the Poverty Monitor also casts severe doubt on whether the Government's much-vaunted "levelling-up agenda" to reduce inequalities across Britain is currently working.
Women in Greater Manchester can expect to live six years less than those born in the wealthiest part of the country, and men over seven years less, the monitor suggests.
Greater Manchester also has a higher unemployment rate than the national average and unemployment has risen more markedly in the city-region since 2019 compared to England as a whole.
The educational achievements of 16-year-olds in Greater Manchester are lower than the England average in eight out of the 10 boroughs, and full-time workers in Greater Manchester earn 8% less than the England average with part-time workers taking home 6% less.
What does Greater Manchester Poverty Action want to see done?
GMAP says its main call to the Government off the back of its findings is to immediately increase the amount of money in the pockets of people on benefits and with the lowest incomes.
It wants ministers to reverse the decision to cut the £20 Universal Credit uplift from earlier this year and increase all benefits and pensions in line with inflation, saying these are simply not rising quick enough at a time of spiralling bills and a cost of living crisis.
The GMAP also wants the Government to introduce a national poverty strategy looking at moves like making all jobs pay the Real Living Wage and giving parents more help with childcare costs.
What has the organisation said about the findings of the Poverty Monitor?
GMAP painted a concerning picture across the city-region, with inequality getting worse and little sign of improvements for areas which have traditionally struggled.
GMAP's CEO Graham Whitham said: "There is a lot of inequality within Greater Manchester and there are big differences on pay and what is happening in the jobs market.
"Even in areas that look like they are doing well relative to others there are problems with poverty. All 10 boroughs have deprivation and inequality and areas where poverty is high, life expectancy is lower and people are struggling to earn enough through their jobs. It's a problem across the city-region that needs addressing.
"Areas of Greater Manchester that have traditionally had high levels of poverty seem to be getting worse, with poverty becoming more entrenched in them. That is really concerning.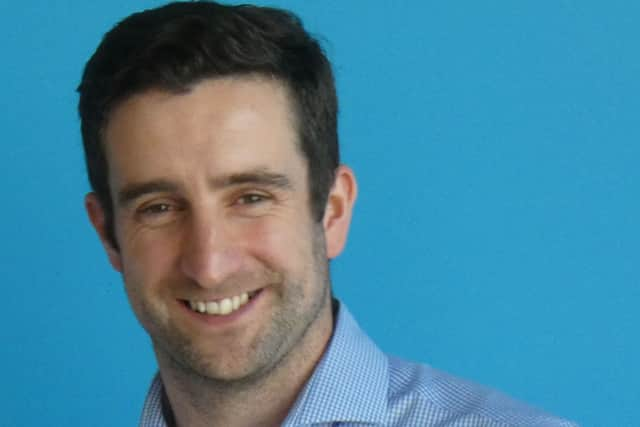 "Typically we have had higher levels of unemployment than England as a whole. It reflects long-standing challenges in spite of the positive economic story many people want to tell.
"A lot of jobs have been in precarious, gig-economy roles or in retail along with the growth of low-paying sectors like care.
"While there has been growth in parts of Greater Manchester in technology and media industries which often do provide good terms and conditions and good pay levels there has also been growth in sectors that don't pay particularly well and don't offer full-time hours.
"It's not surprising that when there's an economic hit like retail had in the pandemic that you are seeing an increase in unemployment and a problem with people earning less than the national average.
"Central government needs to support places with infrastructure spending to enable local economies to strengthen. That's a long-standing problem that needs to be resolved and is also a warning sign that we are faring worse than other areas."
Mr Whitham said local councils and organisations in Greater Manchester were working hard to support individuals and communities but was adamant that the quickest way to improving the position was through spending increases that could only be brought about by central government, such as benefits boosts.
What has the Government said?
"Our Levelling Up and Regeneration Bill will enshrine in law our 12 levelling-up missions, such as closing the gap in pay and productivity, effectively eradicating child illiteracy and innumeracy, and closing gaps in healthy life expectancy.
"We recognise the pressures on the cost of living and we are doing what we can to help, including spending £22 billion across the next financial year to support people with energy bills and cut fuel duty."