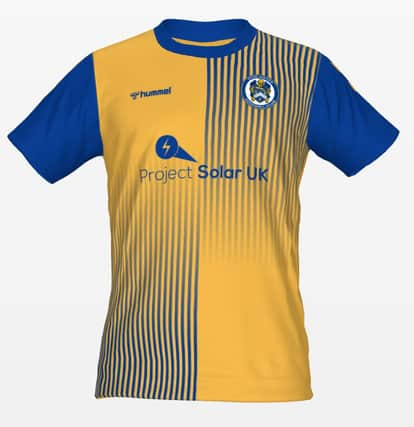 Hyde United have released their new kits for next season with their away strip designed in aid of those affected by the war in Ukraine.
The Tigers revealed a mock-up of each of their new yellow and blue away kit on Twitter which features a special Ukraine-themed badge.
Hyde, who play in the seventh tier of the English football pyramid, have announced that 20 % of all sales of this shirt will go to the Ukraine humanitarian appeal.
We spoke to the Tigers' club secretary Tony Spencer about why the club decided to help those affected by the ongoing war in Ukraine.
"It's about highlighting the crisis in Ukraine in hope that it encourages more people to raise money for the Ukraine Crisis Appeal," Tony said.
"We are in a unique position to be able to help in some way. As a non-league club we can only raise so much money from sales of the replica kit, but if everyone did a little bit it would all add up and would benefit the appeal even more."
Former club director Darren Mellor has been credited for coming up with the idea of the kit design and donating a percentage of each shirt sale to those affected.
"It was brought to us by Darren, who then discussed it with our kit supplier, JFC Sports, to find out if it was possible to produce and in large quantities if we needed it," Tony added.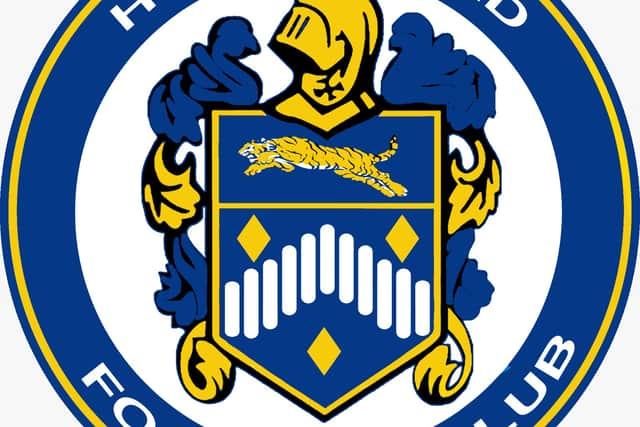 "Darren has always, for over 10 years, more or less come up with the kit design every season and has always produced something the club is more than happy with."
Tony later mentioned that the club are currently only selling the kit to support the crises due to their ability to stock as many as they need, thanks to their supplier.
"At the moment it's just the away replica kit, as replica kits are our best sellers. And we don't have to purchase a minimum number, we can order in smaller numbers, two, three, four, etc, mainly because of our local supplier.
"Other merchandise we don't get from JFC. Hats, badges, etc we have to order minimum numbers which means a bigger cost and thus we would not be able to donate as big a percentage to the appeal."
If you want to support the Tigers' in their mission to aid the Ukraine humanitarian appeal, you can pre-order next season's away shirt via this link, with adult shirts priced at £29.95.