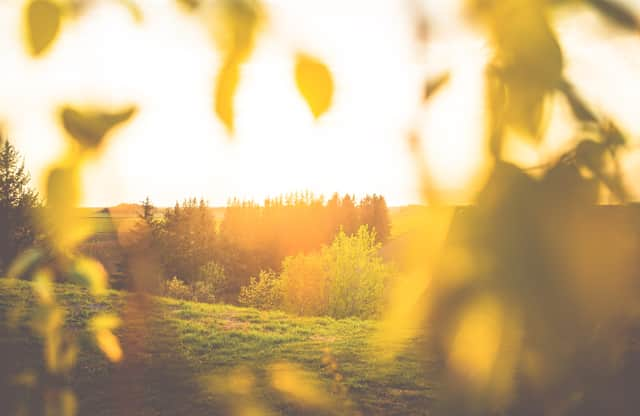 The forecast is predicting clear skies and 20C this weekend and well into next week, so it's a great time to get out and about to bathe in summer sun.
To help you make the most of it, here are 11 walks and trails.
Worsley Village Circular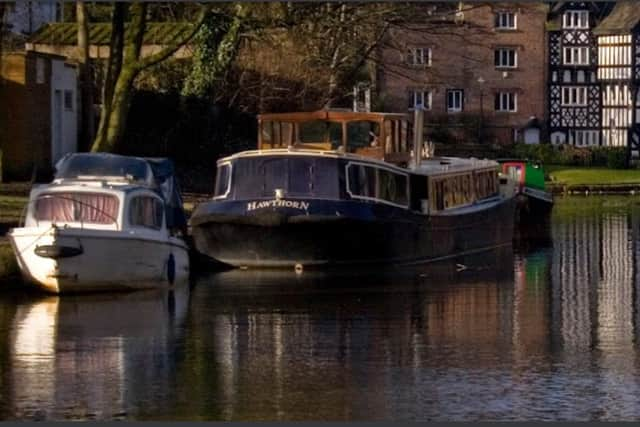 Located in a quaint village, this is a three mile circular walk and allows you to take in the view of the picturesque village.
Along your walk, you will walk along the Bridgewater canal and will wander into the Worsley Woods.
A section of the trail includes slopes, which are not wheelchair or pushchair friendly.
Etherow Country Park Woodlands and Waterways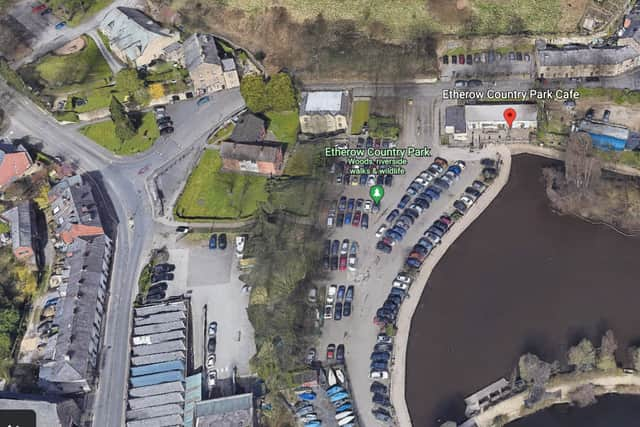 This local trail is perfect for a spring walk, and is a three-and-a-half mile trail.
The starting point of the walk is located at the Etherow Country Park car park, off George Street, Compstall.
Walking alongside water and taking in the natural wildlife in the woodlands, you get a different variety of scenery on this walk.
It is designated as a local nature reserve and is open 24 hours a day.
Peel Tower, Holcombe Moor and Ramsbottom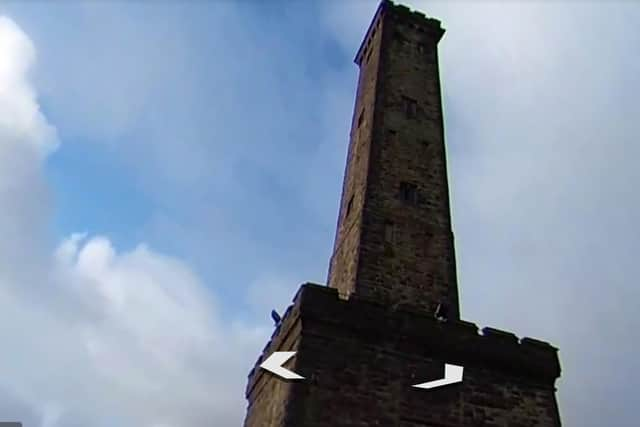 A harder walk than most, the strenuous circular trail will provide some stunning views.
With the walk taking you near some farmland, you will see livestock along the way.
When you reach the pinnacle, Peel Tower, catch your breath and soak in the fascinating views across Manchester.
If you want to make a day of it, you can visit Theatre Royal which is located less than a quarter of a mile away.
Middlewood way to Marple Locks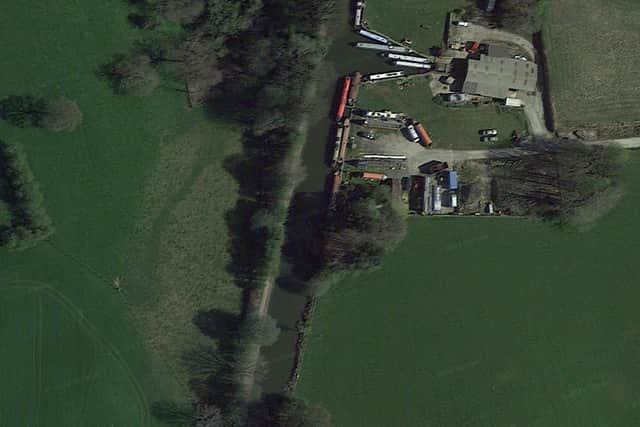 This trail lasts for eight-and-a-half miles, or 10.5 miles if you take the detour.
This walk is mainly flat, so is accessible for all.
Along the way, you will see reclaimed railway tracks as well as the good views alongside the Macclesfield Canal for three miles.
Address: (Start of trail) Bollington Car Park, Adlington Road, Bollington, Cheshire, SK10 5JT
South Pennine Water Trail
Offering a five mile walk, and a shorter two-and-a-half mile option, the end of the trail can be challenging.
For wheelchair users and families with pushchairs, you can take an alternative Hollingworth Lake circuit that is suitable.
There's also toilet facilities and a cafe nearby for refreshments.
Address: (Start point) OL15 0AQ - https://gmwalking.co.uk/walking-routes/south-pennine-water-trail/
Hawkshaw and Affetside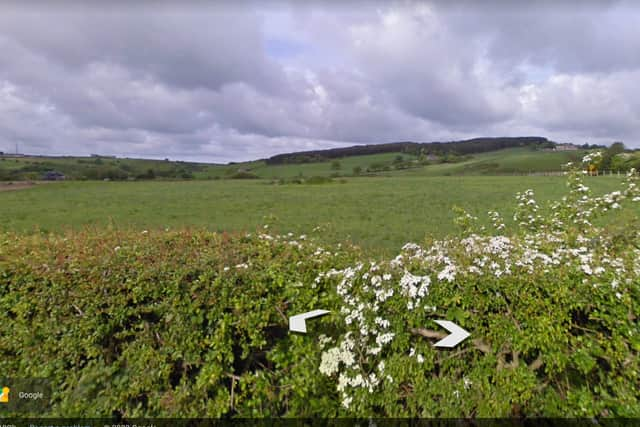 Described as a demanding walk, this trail is worth the effort as you can take in stunning moorland views along the way.
If you need a rest, there are three pubs located along this route.
The northern part of the walk is occasionally closed for military training. However, you will be notified if the training is active.
Address: Bolton Road West, Ramsbottom, Bury, Lancashire, BL0 9RY - Visitbury
Mersey Vale Nature Park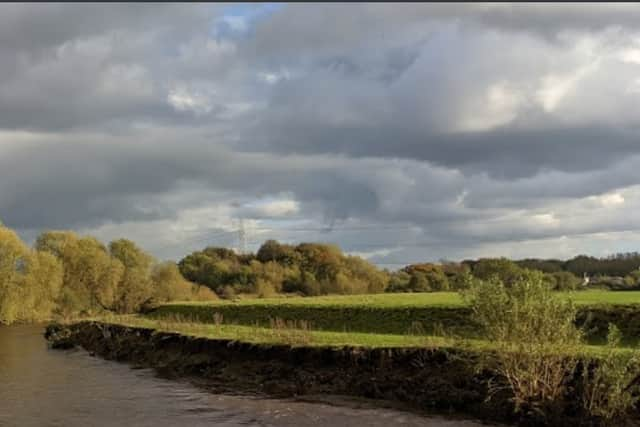 A shorter walk at two-and-a-half miles, this park is classified as a nature reserve.
This park provides a home for a range of wildlife, including the rare Banded Demoiselle Damselfly.
There are no public toilets available, however cafes and pubs are nearby for refreshments and other needs.
Address: (Start point) Varley Park, Battersea Rd, Stockport SK4 3EA - https://hmvcg.org.uk/mersey-vale-nature-park/
University of Manchester Tree Trail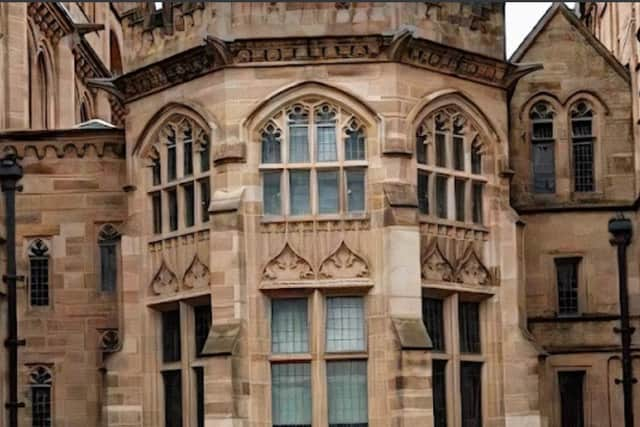 This trail is compatible with your smartphone, and using your devicewill give you the best experience on the walk.
To get the true experience, it's imperative that you enable location services.
You can choose your own starting point and route or follow one of the suggested routes.
The University of Manchester is home to over 1,500 trees, the Tree Trail is a project led by the Environmental Sustainability team and is designed to encourage people to get out and reap the physical and mental benefits of walking.
Oldham Way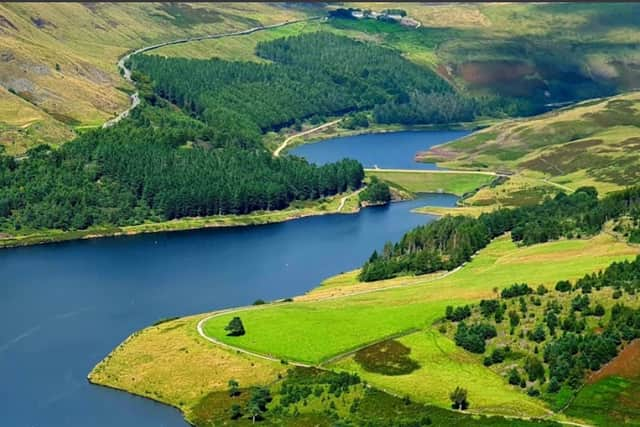 Along your walk on Oldham Way, you will see all kinds of aesthetics, including Canal, Lake/Reservoir/Loch, Moorland, Urban and the walk is described as challenging.
It starts at the Dove Stone Reservoir near Greenfield, and continues over Saddleworth Moor to Diggle and Castleshaw Moor to Denshaw.
Address (Start and finish)SE017044 - Dove Stone Reservoir, Gtr Manchester - OldhamPathway
Fletcher Moss Park & Parsonage Gardens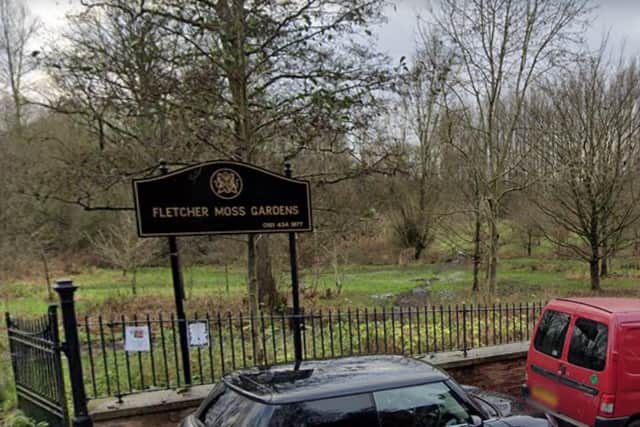 Fletcher Moss Park & Parsonage Gardens are both free of charge to enter and are open every day of the year.
Whilst most of the site is dog friendly, certain areas are dog restricted.
An array of different types of wild plants are available to see, as well as the site being home to wildlife too, to birds such as Redwings and more.
The park is named after Alderman Fletcher Moss, who donated the park to the city of Manchester in 1915.
Alexandra Park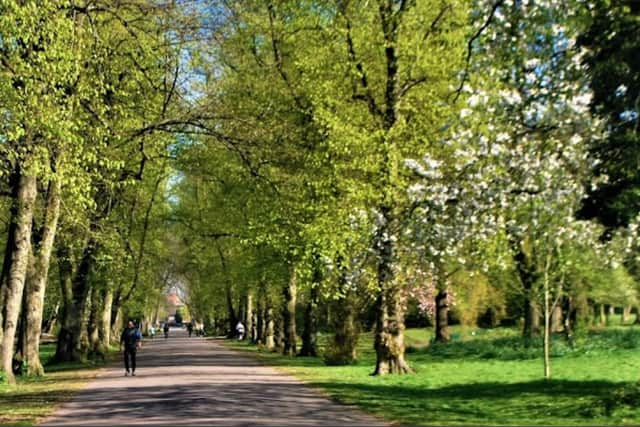 Alexandra Park covers a massive 60 acres in Manchester, and has been open to the public for over 150 years, since 1870.
With over 3,200 reviews on Google, Alexandra Park has a four-and-a-half star rating.
In the park, you can find a football pitch, a cricket pitch and four fully functioning tennis courts.
There is also a fishing lake and a cafe in the pavilion, so you can purchase refreshments before exploring the park.
For more information, such as the history of the park and how to possibly volunteer, visit their website.