In a long statement GMP said it was committed to fixing the problems and turning the force's performance around.
What does the watchdog say about Greater Manchester Police?
Its latest report graded the force's performance across nine areas, finding one to be adequate, five to require improvement and three to be inadequate.
Those areas with the worst rating including investigating crime and responding to the public.
However, the inspectorate acknowledged that Greater Manchester Police had made progress, including improving its crime recording so that it is now properly recording a substantial majority of the crimes reported by the public.
What has the inspectorate said?
Her Majesty's Inspector of Constabulary, Andy Cooke, said: "Greater Manchester Police has faced immense challenges, but I am pleased with the progress the force has made in the short period of time since it published its new action plan, back in September last year.
"However, Greater Manchester Police is still falling short of the level of service both the inspectorate and the public expect.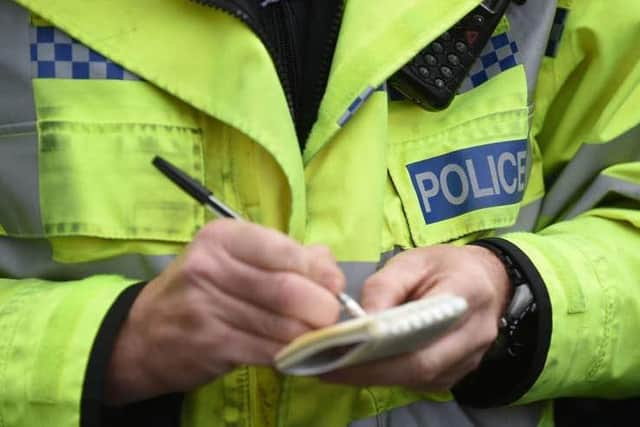 "I am particularly concerned about how the force investigates crime, its insufficient understanding of demand, and how it supports its workforce. We have made several recommendations for the force to make improvements in these areas.
"The challenges facing Greater Manchester Police should not be underestimated, but I am optimistic that the trajectory and pace of improvement will continue this year. We will continue to closely monitor the force's progress."
What has GMP said?
Deputy Chief Constable Terry Woods described the report as "a fair and accurate illustration" of where GMP was when the inspectorate visited last September.
He acknowledged there was still more to do but said there was a determination to drive up standards and fix the issues that have been identified.
He said: "In September, when the Chief Constable addressed the HMICFRS accelerated cause for concern that was issued ahead of the full report, we knew that there was, and still is, a significant amount of work to do to turn GMP around.
"I can assure the public, and the hard-working staff and officers at GMP, that we are as committed now as we were then to fixing these issues and that the plan we are pursuing at pace addresses each and every one of the areas raised in the report.
"One of the main issues we faced in September was crime recording and, positively, HMICFRS has recognised our significant improvement in this area.
"Our current compliance with national crime recording standards is nearly 91%. This is an extremely positive shift from being one of the poorest performing forces in the country, to being in the upper quarter of the table in a relatively short period of time.
"This improvement clearly demonstrates our commitment to a sustainable and continued progression with our crime recording and shows we are on track.
"We know historically there has been long waits for both 999 and 101 calls, and I understand this is one of the most important issues the public wants us to fix.
" We have invested heavily in this area, and I'm pleased to say we have seen the waiting times come down as a result.
"The average time for 999 calls to be answered is currently around 25 seconds, which has reduced by half compared to the critical incident of July last year. 101 call answer time has also significantly improved, to an average of three minutes 47 seconds - a sizable reduction from the eight minute peak we saw in the same critical period in July.
"Whilst this is an excellent start and shows the investment is working, these times are still longer than our original target. We are grateful to the Mayor and the Police and Crime Panel - and most importantly to our council tax payers - for supporting the additional investment through the council tax precept which has enabled us to start a substantial recruitment campaign for 100 new call handlers.
"We also knew back in September that we needed to free up officers to do the job they were brought in to do - tackle crime and bring offenders to justice.
"This meant better handling of the crime reports as they come in and reducing demand on our response officers.
"Our new training for call handlers and a new, more effective, policy for grading calls has been launched and has already seen the demand being placed on response officers reduce by 15%. This is due to the new approach of resolving the needs of the caller at source where appropriate.
"One of the observations of the review is our need to better investigate crime, and these measures are freeing up crucial time for our officers to better respond to more serious incidents.
"Attendance at grade one incidents has reduced from 21 minutes to an average of 17 minutes. Whilst this is still above our overall target of 15 minutes, we are already seeing five of our districts reduce their response times below this.
"Whilst the HMICFRS review quite fairly portrays the position we were in six months ago, I am confident that we are already in a much improved position and the changes we are making are having a positive and sustainable impact."
He said GMP was also putting more emphasis on attending burglaries and boosting roads policing and promised that the public would see a greater and more visible police presence across the city-region.