Greater Manchester's public sector pension fund is believed to have more money invested in fossil fuels than any other local authority in the UK.
The city-region's fund was estimated to have a staggering £1bn invested in coal, oil and gas as of April last year, as data collected by environmental groups and analysed by our JPIMedia Data Unit shows.
The researchers had to work out the Greater Manchester fund's investment in fossil fuels as the city-region's authorities failed to comply fully with their requests for information.
Campaigners have today made calls for Greater Manchester to be transparent about the sheer scale of its pension fund's investment in highly-polluting industries and to begin an immediate programme of radical divestment into cleaner, greener sectors.
However, the GM pension fund has offered a robust defence of its investments, saying it believes it is better to hold on to stakes in fossil fuel companies to prevent more unscrupulous investors getting involved instead, and that oil and gas firms have a crucial role to play in the transition to a greener world.
It referred to the idea of "reverse greenwashing", suggesting divestment could actually do more harm than good.
What does the data show?
The researchers have come up with an estimate that as of April 2020, the Greater Manchester Pension Fund (GMPF) had £349,625,252 invested in coal and £662,130,683 in oil and gas.
That meant that 4.59% of the pension fund's investments were in these fossil fuels.
Greater Manchester had more money invested in fossil fuels than any other pension fund in the country according to the research, and the sixth-largest amount as a percentage of its total investments.
The data was collected and compiled by pressure group UK Divest, a collaboration between Friends of the Earth and Platform, using Freedom of Information (FOI) requests in 2021.
They asked for details of investments in the 2019-20 financial year in the top 200 fossil fuel companies.
And our sister website NationalWorld has revealed, as the countdown to the crucial COP26 climate talks in Glasgow continues, that local authorities across the UK had £9.9bn invested in fossil fuels last year through their pension funds.
However, investment levels are declining, as similar research in 2017 showed some £16bn ploughed into fossil fuel companies.
Despite that, every pension fund invested at least some money in oil, gas or coal last year, even though three quarters of councils have declared a climate emergency.
Why is the Greater Manchester data an estimate?
The researchers did not actually receive a proper answer from the city-region's pension fund when it asked for details of its investments.
The team therefore had to estimate its fossil fuel involvement.
Previous analysis done by Platform and Friends of the Earth in 2017 showed more than 10% of its assets were at that time invested in fossil fuels, either directly or indirectly.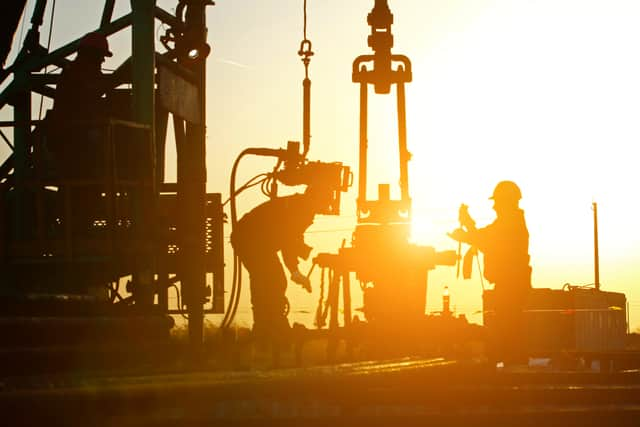 The annual report for the financial year 2018-19 indicated that Greater Manchester then held at least £1.143bn of direct equities in CU200 companies.
The researchers therefore suggest that the April 2020 figures are still an underestimate of just how much the pension fund has put into in oil, gas and coal.
What do the environmental campaigners say?
The damning figures have been shared with JPIMedia just a couple of days after the Greater Manchester Green Summit, at which politicians and leaders pledged to make the city-region a trailblazer for the green agenda.
Environmental groups both national and local have now condemned the pension fund, criticising both its inability to supply data for the FOI request and their per lack of action on divesting from fossil fuels.
Robert Noyes, an energy economist at campaign group Platform and a coordinator of pressure group UK Divest, said: "The GM (Pension Fund) owns over £1bn worth of fossil fuel holdings, more than any other local government pension scheme in the UK and almost twice the amount held by the second largest holder of fossil fuel assets.
"The fact that GMPF have refused to cooperate fully with our Freedom of Information requests when nearly every other council in the UK complied shows they have something to hide.
"The writing is on the wall for institutions that hold fossil fuel stocks - both morally and financially.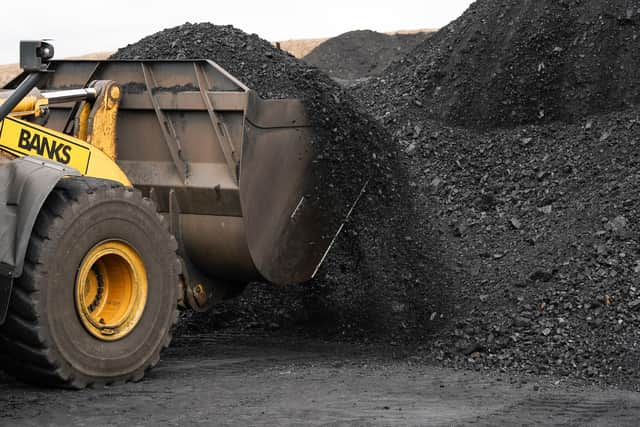 "In the run up to the UN COP26 climate talks in Glasgow this month we think it's time for GMPF to re-evaluate what kind of companies they should be funding and instead look to invest in local and renewable energy projects."
Ali Abbas from Friends of the Earth Manchester said: "The GMPF is the biggest local authority pension fund in the country with almost £1bn invested in dirty fossil fuel companies.
"We've seen a growing number of pension funds across the world ditching these toxic investments because of the damage they're doing to the environment.
"So it beggars belief that the latest data released by GMPF suggests it bought even more shares in companies like BP and Shell over the year to March 2020.
"If Mayor Andy Burnham and the 10 council leaders want Greater Manchester to be taken seriously as a climate leader, they must urgently call on GMPF to clean up its act."
What has the pension fund said?
The GM Pension Fund has issued a long statement in reply, robustly defending its position and its investment in fossil fuel firms.
Its response hinges on the concept that greater change can be brought about by major investors continuing to put money in and using leverage as shareholders to push companies towards a lower-carbon future.
This, the argument says, also prevents hedge funds and other investors with no motive other than profit snapping up oil and gas shares which have been dumped by divesting organisations.
Coun Brenda Warrington, chair of the GMPF, said: "I want to emphasise that how we treat people and the planet is financially material to our members' investment considerations.
"We are seeing from the delay in the world responding to the climate crisis that the cost of not acting is much greater than any cost of taking effective steps as quickly as possible.
"This is true across the whole Environmental, Social and Governance spectrum, which is why we are so invested in working toward a just transition, which protects jobs in the North West and ensures sustainable and affordable pensions.
"We believe that pension assets can be invested to create a sustainable, better future without compromising on returns. This includes meeting the Paris Agreement to achieve net zero carbon emissions by 2050.
"We are actively setting a 2030 target in line with the Institutional Investors Group on Climate Change established by Mark Carney, in his capacity as UN special envoy for climate and finance, which as of last week finalised best practice guidance on portfolio alignment metrics to support a new recommendation for investors from the Task Force on Climate-related Financial Disclosures (TCFD).
"We were two years in advance of the government's commitment in leading this agenda, as recognised by the House of Commons Environmental Audit Committee describing us as having the highest levels of engagement of all UK Pension Funds to manage the risks that climate change poses to UK pension investments and I am sure we shall continue to do so.
"In fact, Guy Opperman, the pensions minister, said in the Financial Times that merely selling your stocks that make you look bad from a fossil fuel standpoint is a 'reverse greenwashing' because it doesn't actually fix the problem.
"He went further to say he doesn't want funds to divest but to invest in our energy companies.
"That is what we are doing - we are the biggest direct local government pensioner investor in renewable energy and energy efficiency, with almost £1bn invested in a number of areas including biomass assets and being one of largest stakeholders in windmill energy in UK.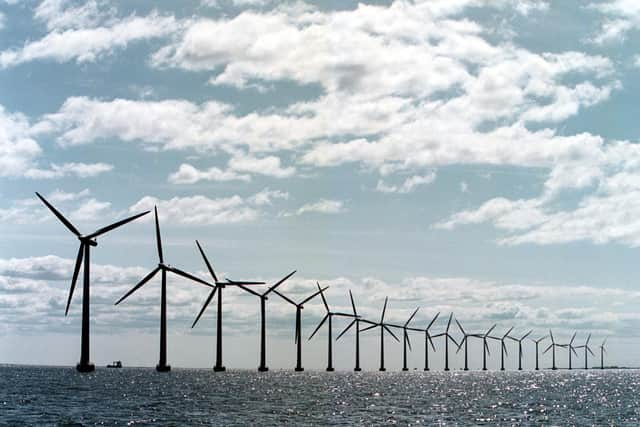 "We have also implemented a transition of £2.5bn of the fund assets to a low carbon approach, which is the undoubtedly the biggest divestment, but more importantly actual action rather than words or promises, taken by any local authority in the UK.
"The fund will not immediately divest and pass the buck to someone else or worse let those who don't care run the companies.
"We are committed to using our voice as responsible activist investors to align companies' business models with the Paris Agreement.
"We want an orderly and just transition that is fair for communities, taxpayers and workers.
"Looking at oil and gas companies we believe they are critical to world as it is now and the new future.
"They are able to generate huge cash flows from declining oil production, which can and should be invested in renewable energy and other low carbon technologies.
"They have the benefit of experience in large investment and complex engineering projects, which will play an important role in the transition.
"They are some of the best placed companies to support new energy sources to meet society's needs.
"By not investing, we give away the influence that we can have with these companies to investors who may care less than we do. This is not an outcome we want for the future for you, the fund or the generations to come
"The fund is operating within a clear ethical framework and seeking to change the behaviours of those companies we invest in to become carbon neutral whilst ensuring we protect the pensions of our members and reduce cost to taxpayers."
How do local authority pension schemes work?
Local authorities have a duty to provide a retirement income for their employees.
As in Greater Manchester, neighbouring councils sometimes band together to form these funds.
They invest the pensions of more than 6m people in financial assets, with the intention of growing this money.
Decisions on how to invest the funds are made locally.
How does the private sector compare?
Fossil fuel investments are very common in private sector retirement schemes, but some providers are looking to reduce their investments in the most harmful holdings.
Scottish Widows, one of the UK's biggest pension providers with 6m customers, last year announced it was divesting £440m from companies that failed to meet its environmental, social and governance standards.
Across the private and public sector combined, about 85% of Defined Contribution pension savers are in a scheme with a net zero carbon target.
Six of the top 10 Defined Benefit schemes, equating to assets of over £250bn, have made net zero commitments, according to the Department for Work and Pensions (DWP).