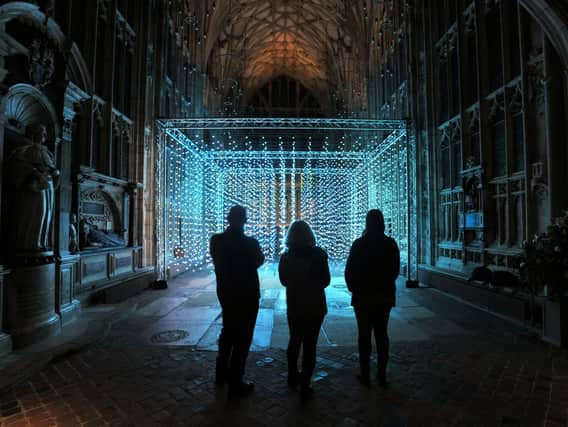 The Corridor of Light festival will transform a key part of Manchester's city centre into an illuminated wonderland of art and live performances this week.
The innovative event, which is being held for the first time, will take over a stretch of the Oxford Road Corridor each evening between Thursday (21 October) and Saturday (23 October).
Ahead of the kick-off artistic director Maria Bota shared her excitement about the event and expressed the hope that many Mancunians will come out to explore the free event.
What is the Corridor of Light?
The Corridor of Light will celebrate the Oxford Road area through language, visual art and live performance over three evenings.
It includes newly-commissioned artworks, music, poetry and more.
Maria says it is a unique way to celebrate a very special part of the city which is home to universities, a major library, a hospital and leisure and culture facilities.
She said: "This is a new idea for this wonderful stretch of the city.
"The partners have been bringing it all together for a while so everyone can tell their stories and give people the chance to explore and discover this remarkable place.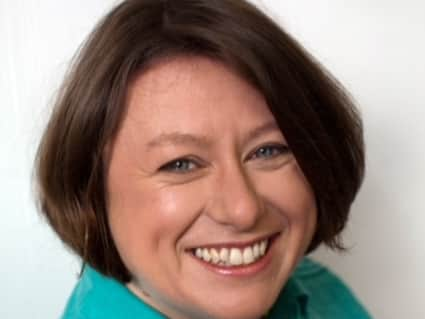 "It's a brilliant place to tell stories in. What drew me to it was bringing people together in spaces. I have a real passion and love for music and also for work that takes place where people can access it for free.
"Some audiences will come to see it but others will just encounter it without knowing it is happening. I love that sense of serendipity that festivals bring.
"I really hope people will step in and explore this corridor."
What is happening at the festival?
The event gets under way on Thursday with an opening moment at Manchester Central Library in which the lines of Recovery Poems, written by Deanna Rodger and Robert Montgomery, are illuminated in three-metre-high capital letters while LGBTQ+ low-voice choir The Sunday Boys perform in the Reading Room.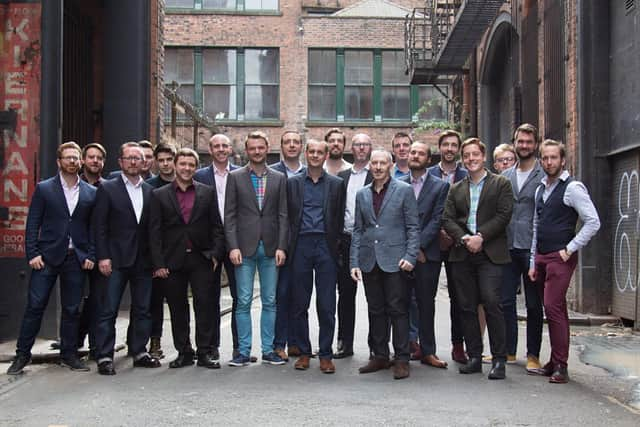 Two stanzas of Made in Manchester, a community poem written in 65 different languages, will also be read out.
Recovery Poems will be making a three-day journey around the Oxford Road area during the festival.
Maria said: "It will be travelling all around the neighbourhood. It will go to where the Nightingale hospital was and to The Bridgewater Hall where the Hallé Community Choir will be singing.
"It's a really beautiful piece which speaks of the loss of the last 18 months and the hope of what's to come."
With the exception of the dramatic Fire Garden at HOME, the other installations and performances will take place on all three evenings for residents to drop in and enjoy.
The curved wall of University Place will become the canvas for Antonio Roberts' Move Fast and Brake Things, inspired by the University of Manchester being the first place to create a computer to store and run a programme in the 1940s.
Maria said: "This is going to be something special and really vibrant on that wonderful round building."
Celebrating a more recent discovery at the university will be a bench made of graphene for people to sit on.
Maria said she was also delighted to bring Tim Etchells to Manchester, with his new neon work being displayed on the bridge high above Booth Street East.
A world-renowned artist, Etchells' work has been displayed in Berlin, London and Vancouver as well as at the Pompidou Centre in Paris.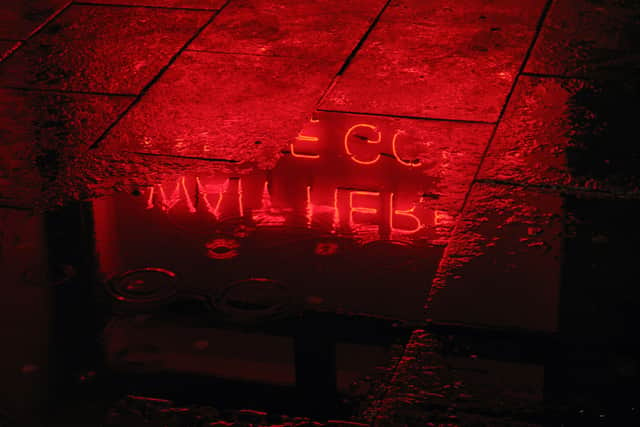 There is another link between buildings and art in Manchester too as well-known wordsmith and University of Manchester chancellor Lemn Sissay has some of his poems written on walls in the city and Corridor of Light visitors will be able to hear him reading his poems at various Oxford Road locations using a QR code.
Contact Theatre is also involved, celebrating Manchester artist and theatre-maker Chanje Kunda, whose dark satirical work Plant Fetish Maria thinks is particularly apt for screening after our experiences with Covid-19.
She said: "It's about embracing foliage over fear of missing out. We've all done that in lockdown. We took more time for walks and noticing that nature was flourishing and shining. This feels like a very timely piece."
Other highlights include three poets writing new work about what the Oxford Road Corridor means to them, a spectacular installation called Where There Is Light which shares the struggles and stories of asylum seekers and refugees and UK-based light and text artist Elisa Artesero's poetic The Stories Under Our Feet which is located at the benches outside Manchester Central Library.
What else do I need to know?
The Corridor of Light takes place between 6pm and 10pm each evening from Thursday to Saturday.
All the events are free and, possibly even more importantly, Maria says she has checked the forecast and it currently looks like the weather will be favourable for getting out and about and soaking up a bit of culture.
She said: "We would just love people to come along and explore this beautiful moment and discover more about the Oxford Road Corridor."