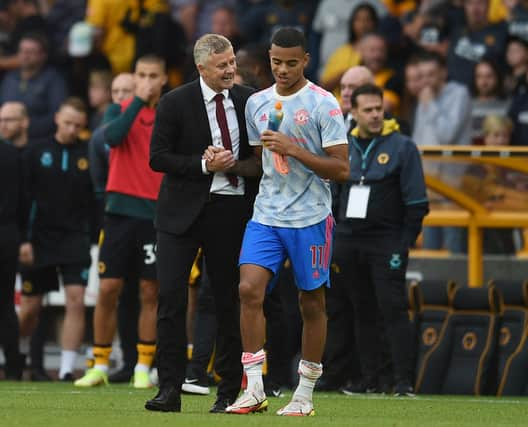 With Manchester United, there's never a shortage of headlines or talking points, but the last 10 days have been remarkable even by the Red Devils' standards.
And who better to dissect the latest news surrounding the club than our writer Michael Plant, who has been covering United's fortunes for the last several years.
Here, we've put the burning questions to him on the hottest topics currently surrounding United...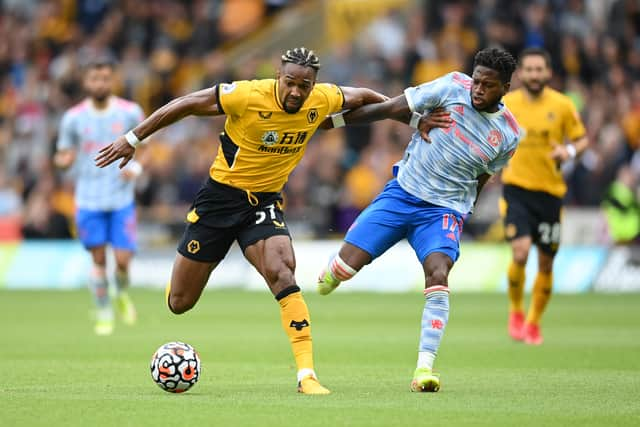 Q. How does Solskjaer solve the issues in midfield? Fred has really struggled this season and Paul Pogba looks much much better in advanced areas…
A: It's important to recognise that the priority for United this summer was strengthening at the back and on the right flank, two things they achieved courtesy of Raphael Varane and Jadon Sancho joining. Every squad has weaknesses, even the likes of Manchester City and Chelsea do, but United's Achilles heel has looked particularly pronounced in the opening weeks of the season.
The Red Devils are in a tricky situation with midfield as Fred and Nemanja Matic aren't up to the standard required to win a league title, in my opinion. I need a separate article to explore the enigma that is Fred - I've seen him play outstandingly, but those performances are too rare and he tends to have three or four embarrassing incidents per game.
There are no concerns with the performances of Scott McTominay, who is developing into an excellent midfielder and a commanding force on the field. Against weaker opponents he'll probably partner Paul Pogba in the centre of the park, but when facing stronger opponents the Frenchman doesn't possess the defensive discipline for that role, although he does manage to find that restraint on the international stage. Ultimately, Solskjaer will have to stick with McTominay and Fred as a pairing in the big games, but the United boss needs to find a way of reproducing the sort of form the No.17 demonstrated between January-March 2020, his best spell to date in a red shirt.
Q. Was signing Cristiano Ronaldo a smart move? Do United really need him?
Again, I'd need endless room to fully answer this one. On one hand, how can signing the goal machine, who will raise standards, drive commercial revenue and provide an extra option up front be a bad decision? That's before we even get into the nostalgic or romantic aspect of the transfer.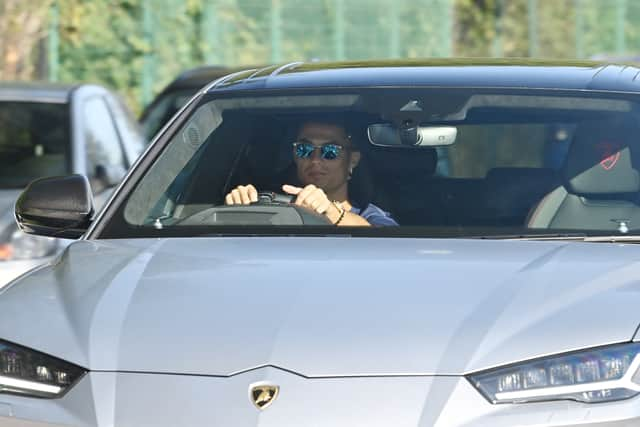 Yet, spending upwards of £15m on a 36-year-old seems ludicrous, as well as the astronomical wages he'll earn. United also badly needed a midfielder above a striker, and there are numerous reports that the club were essentially lured into the deal by City's supposed interest. Then there's the question of what it means for the likes of Mason Greenwood, Edinson Cavani and Anthony Martial. Chuck in the tactical aspect of Ronaldo's inclusion in the side - he's hardly known for his workrate and pressing - and actually there are real questions about the merit of this transfer.
So, it's a difficult question to answer. Ultimately Ronaldo will strengthen the team, so I don't think it can be viewed as a poor move from United, but whether it will push them towards silverware is another matter, and it's that which will determine the necessity and success of this transfer.
Q. Will the signing of Ronaldo stunt Mason Greenwood's development?
I don't think the transfer will hold Greenwood back as such. At present, he has to be a guaranteed starter for Solskjaer given how impressively he's started the season, so Ronaldo's arrival shouldn't massively impact on his playing time.
However, the concern from Greenwood's angle will be his long-term development into a central striker, a position both he and Solskjaer have said he will probably ultimately end up occupying. Ronaldo will play that role for United this season, so the youngster's game time up front will be limited. On the other hand, this gives him further opportunity to develop his game from the right flank, which may well have been Solskjaer's aim for this season anyway, while learning every day from Ronaldo won't exactly inhibit his development.
Q. Can United challenge Manchester City, Liverpool and Chelsea for the title?
Yes, absolutely. But whether they will is an entirely different question. The Red Devils now have a starting XI and squad depth to rival England's very best sides, but their repeated flaw over the last few years has been those off days which see them drop needless points. Last season, United picked up one point from their first four home games, and slipped up against all three relegated sides.
It's this area United must improve, especially with City, Liverpool and Chelsea looking much stronger this term. Even with the new signings, I doubt they'll have the resolve to better their second-placed finish from last season. But City finished 12 points clear of their neighbours last season, and I think that gap will be significantly reduced this time around.