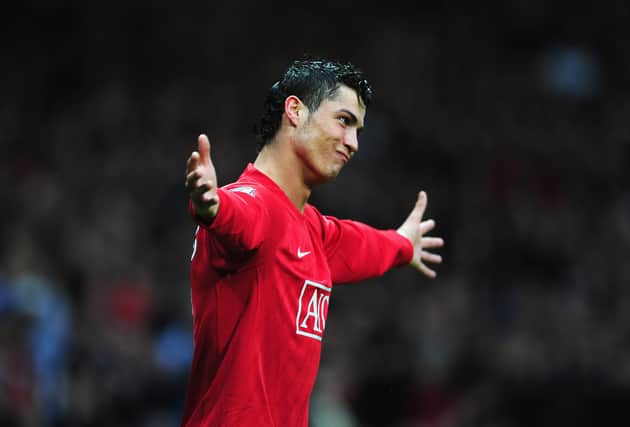 Cristiano Ronaldo is expected to make his much-anticipated return to Manchester United this weekend, when the Red Devils host Newcastle United.
It will be the first time the Portuguese superstar has faced the Magpies at Old Trafford since 2008, when he actually netted his only United hat-trick to date, as Sir Alex Ferguson's side won 6-0.
That got us thinking about Ronaldo's record in England and the Premier League, and which sides he most enjoyed facing during his first United stint.
Who has Ronaldo scored against most often?
In the Premier League, the attacker found the back of the net against Aston Villa on eight occasions, more than he managed against any other side.
He also liked facing Fulham and put seven past them over the years, as well as six against Portsmouth.
Despite Villa topping the list from his time at United, throughout his career Ronaldo has actually scored more goals against Tottenham Hotspur than any other English side.
He faced Spurs four times at Real Madrid, netting a solitary strike in all of those encounters, to add to the eight goals (two in the FA Cup) he bagged against the London side while at United.
Which side has Ronaldo beaten most?
In England, that unwanted accolade once again goes to Villa. Ronaldo has played the Villans 14 times in all competitions and has won 13 and drawn just once. In fact, the No.7 has only beaten four sides more often throughout his illustrious career, all of whom are Spanish clubs.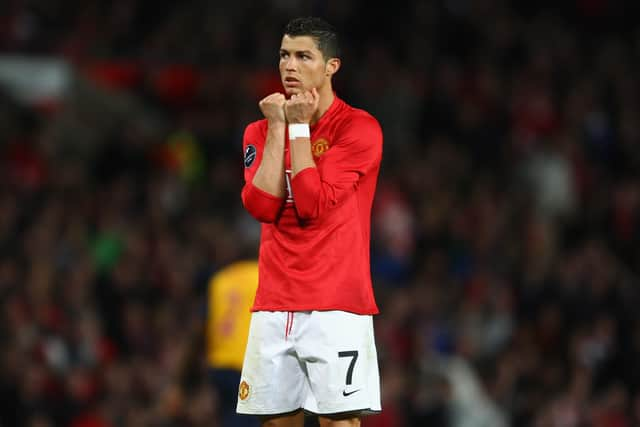 Despite this, Ronaldo actually enjoyed playing Wigan Athletic most from his time in England, and beat the Latics in all eight meetings, netting seven times in the process.
He also can boast of similar records against Charlton Athletic (five appearances) and Watford (three appearances).
Which sides have succeeded against Ronaldo?
Based on clubs the five-time Ballon d'Or winner has played more than once in the Premier League, Ronaldo has struggled against Chelsea more than any other opponent.
He registered just a 30% win ratio in the league against the Blues, marginally better than his record against Arsenal, which was 36%, however both statistics improve slightly in all competitions.
Somewhat surprisingly, Ronaldo also struggled against Middlesbrough, who he only beat four times from 10 league encounters. From his first spell at United, the forward failed to defeat just one opponent in the Premier League: Crystal Palace. Ronaldo faced them once, in 2005, with the game ending goalless at Selhurst Park.
Which sides hasn't he played against?
Ronaldo has not come up against three teams who are currently in the top flight: Brentford, Brighton & Hove Albion and Burnley.
However, United's summer signing failed to score against several sides presently in the Premier League, during his first spell at the club: Palace, Leeds United, Leicester City, Norwich City and Wolverhampton Wanderers.
What about in the Champions League?
As the all-time record scorer in the competition, Ronaldo has netted on numerous occasions against English sides.
From his career, he has found the back of the net four times in the Champions League against Spurs, while also scoring twice against Arsenal and one apiece in the clashes versus Chelsea, Liverpool and Manchester City.
Interestingly, Ronaldo enjoyed coming up against United in Europe, bagging three in five outings against his current employers.