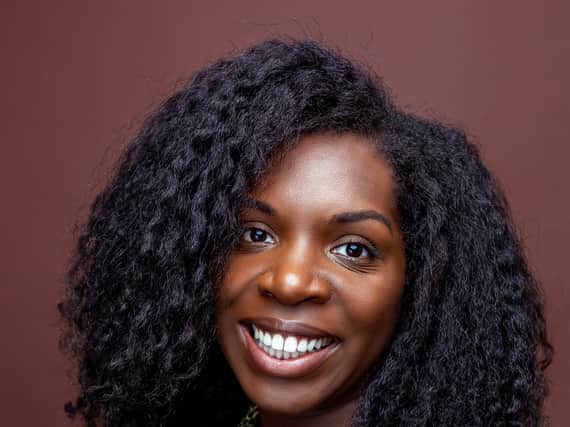 Annabelle Steele's debut novel Being Amani takes young adult readers through the turbulent teenage life of its central character.
It is the first time Annabelle has had her work professionally published, although she has been submitting short stories and poems to competitions for some time.
Being Amani is also a landmark book as it is one of the first two titles published by Hashtag BLAK, a new imprint designed to get Black British authors read and their voices heard while improving diversity and inclusion in writing.
Annabelle spoke of the importance of being able to relate to the characters in books, especially for younger readers.
'I've always been really interested in writing'
Annabelle, who is now 30, first discovered her passion for the written word in primary school.
However, for years she didn't have the confidence to take this further than submitting work to small competitions online.
That changed when she started penning the manuscript of Being Amani.
Realising she needed to explore the ideas in the book a bit further brought her to Hashtag BLAK, where she was able to work with a team to get the novel into its final form.
"I've always been really interested in writing," she said.
"When I left primary school I put together a little book for my teachers with poems and stories I had written.
"When this opportunity with Hashtag BLAK came up I thought I would push a little bit further and see what was out there. I took a chance and it paid off."
The book follows a teenage girl who has a lot on her plate.
Her parents are in the process of a break-up, she has problems with her friendships and she is just finishing high school and figuring out what she wants to do with her life.
Annabelle said she wanted to write the novel so it was quite different to many of the books on the shelves about young Black people.
She also wanted to reflect teenage life in the modern world as accurately as possible.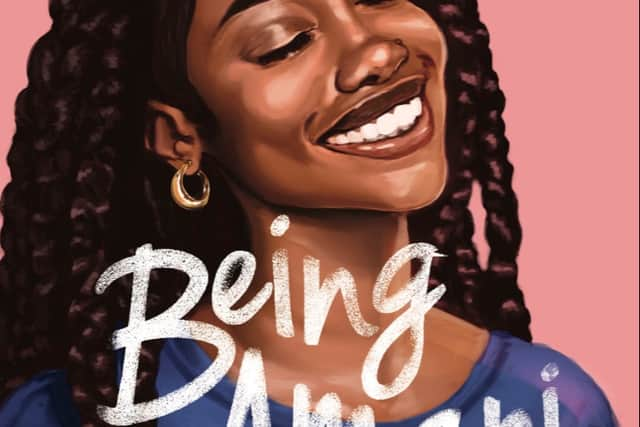 She said: "I wasn't seeing many books for young adults about Black girls or boys that weren't about involvement in drugs, crimes or gangs.
"Not all Black families are broken or involve really traumatic home lives. I wanted to write a story about the majority, about the Black girls and boys I know and my story.
"There's a lot of drama in it. People have said there's a lot going on for one person but I wanted to get across the idea that people can go through a lot of different things.
"I had friends whose parents were breaking up when they were finding out about themselves and getting into dating. As a teen you just deal with it.
"Everybody goes through it and I just wanted to convey all of it. In life you don't just go through one drama at a time, lots happens simultaneously.
Why diversity in writing is important
Annabelle's family originally comes from the Caribbean. Her dad was born in Jamaica and moved to the UK with his mum when he was very young, while her mum's parents also came from the island although she was born in London.
She said she often found herself as a keen young reader delving into stories in which the characters were not at all like her and there were comparatively few novels about people from her background.
Although this did not put her off, she still feels it is important to have as wide a range of experiences and identities depicted on the page as possible.
Her work as a primary school teacher in Manchester has particularly reinforced the importance of this for those just developing their passion for reading.
Annabelle said: "Children need to be able to relate to something, to find a little bit of themselves in order to enjoy it.
"Quite often as a teacher I find it is young Black boys who aren't interested in reading and are turned off from it. If I find a book that relates to them, it might be about football or cars or have characters who look or act like them, they are more likely to want to read it.
"It follows through to being a teenager or young adult.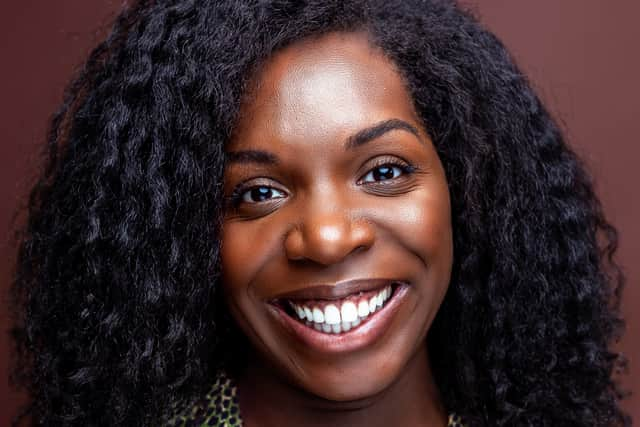 "I was always reading about characters who didn't look like me or have my upbringing. I enjoyed them but some things didn't really resonate, and I would think that it was not how something would happen in my family.
"There wasn't much out there when I was young that had diverse characters.
"It's important for children to see all cultures and races, and to see a diverse range of family lives and interests."
Annabelle says Malorie Blackman, whose novel Noughts and Crosses in which Black people form society's elite while white people have low status was recently made into a lavish big-budget TV drama, was a huge inspiration for her as a writer.
She also admires Nicola Yoon for portraying diverse characters in her books and says she loved Jacqueline Wilson's books growing up because they tackled challenging subjects and storylines.
She praised the team at Hashtag BLAK for the way they helped her through the process of finishing, editing and proofreading Being Amani as a first-time published author, especially as she was juggling her full-time job in teaching with her writing.
Books for younger readers
Annabelle is currently getting used to life as a mum-of-three, as two seven-week-old twins have just joined her household alongside her two-year-old son.
She said it is her experiences with her own children that are currently influencing what she would like to write next.
She said: "Reading to them has made me think I would love to write some children's books. We've all been reading together as research. Books for young boys is a real challenge.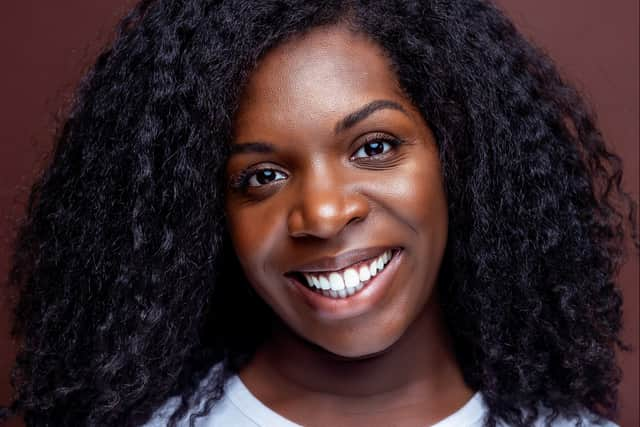 "My son has told me we're going to write about cars, so he's helping me with that.
"I've got lots of things I would love to finish and spend time on again, but I'm settling into being a mum-of-three at the moment."