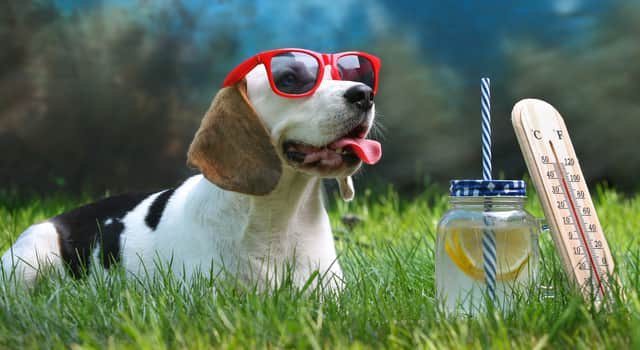 Don't forget to keep your pets cool! Credit: Shutterstock
Manchester is basking in a mini heatwave today with September sun pushing the mercury to the highest temperature for weeks.
On Tuesday (7 September), temperatures will reach 22C by noon - but the hottest part of the day is expected to between 4pm and 7pm, with 27-28C predicted - well above average for this time of year.
Expect to have your windows open all night - as the temperature looks sets to remain in the low 20s throughout the whole night into Wednesday.
The Met Office says to expect pollen counts to be at medium levels over the next few days.
How about tomorrow?
The fine weather will continue into Wednesday, with the mercury rising to 21C as early as 9am.
The heat will again peak at around 28C around 4pm, according to the Met Office, and again be hot through the night into Thursday but with some clouds moving over into Thursday.
The Met has issued a yellow weather warning for thunderstorms on Thursday, with early showers turning stormy around 1pm.
And the weekend?
We're expecting a few showery spells on Friday morning, but then the outlook is generally dry heading into the weekend - but with more cloud cover and less sun than mid-week, and highs of 19C on Saturday and 18C on Sunday.
* Send your your best sunny photos from today and we'll include them in our social media! Tweet us @mancworlduk or find us on Facebook here.