The unsettled conditions are set to continue in Manchester this week, with cold temperatures expected to return tonight (March 13). The Met Office has issued a yellow weather warning for tonight, and temperatures could feel as though they are well below zero.
The fresh warning comes after days of wintery conditions which have seen bitterly cold temperatures and snowfall. The latest warning will come into effect at 5pm today.
The warning comes as overnight temperatures could drop as low as 2C. This could feel as cold as -2C in places.
The warning is set to be in place over Greater Manchester until at least 10am on Tuesday March 14. The wet and windy conditions forecast for Manchester today should clear as the week goes on, and temperatures should reach double figures again as we head towards the weekend.
Met Office weather forecast for North West
Cloudy with outbreaks of rain throughout the day, heavy at times and turning more persistent later in the afternoon. A mild day, but very blustery with strong winds and coastal gales. Maximum temperature 12C.
Outbreaks of rain will continue through the evening but will transition to sleet and hill snow overnight. Turning frosty through the early hours with ice possible on untreated surfaces. Remaining windy. Minimum temperature -2C.
Sunny intervals and scattered wintry showers on Tuesday. Feeling noticeably colder than of late, particularly when exposed to the strong breeze - though this will ease into the evening. Maximum temperature 6C.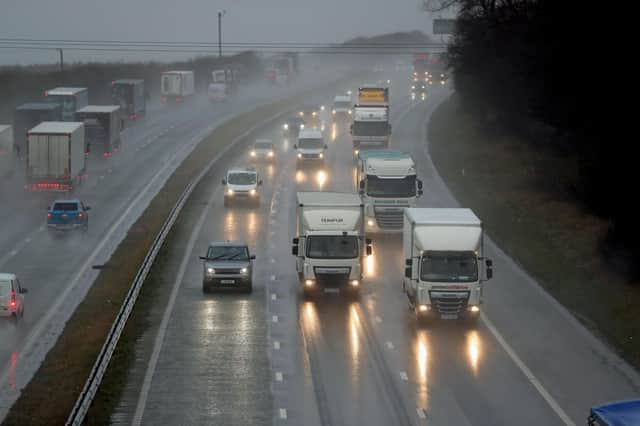 Outlook for March 15 to 17
Wintry showers easing on Wednesday with periods of rain later, possibly preceded by snow. Turning milder again to end the week, but also wet and windy with some heavy showers.