Manchester Weather: Cloudy but dry week on the horizon for Manchester
As the rest of the UK is seemingly set for a wet week, with stark Met Office warnings all over, it looks to be a relatively dry week in Manchester.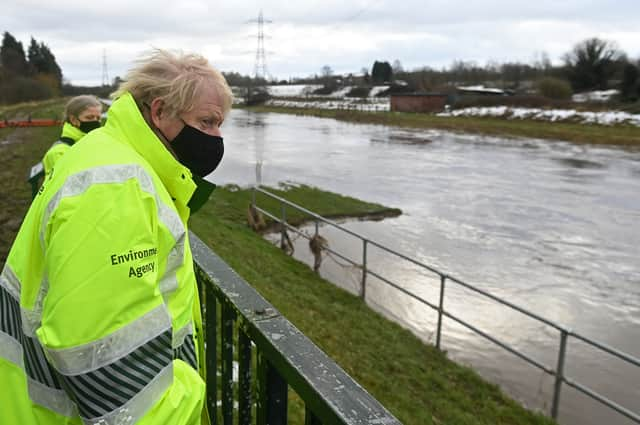 The Met Office has released the weather for the Greater Manchester area, up to the 11th November.
Most of England has been issued weather warnings for floods, but as the rest of the country braces itself for the worst type of weather, Manchester is set to avoid poor weather, but will endure a gloomy but most importantly dry week.
Tonight
Tonight will be wet. From 16:00, there will be showers in spells, but it won't be constantly raining. The spells of rain will end at midnight and the dry week will commence. With lows of 8C, it appears the winter weather is definitely on its way.
Tuesday
A pretty routine morning, with cloudy but sunny spells happening throughout the day, deep in to the afternoon. Despite the sunny spells, it will be a cold morning with a low of 6C at around 08:00. The sunny spells will run through to sunset and tomorrow is expected to have a high temperature of 10C. However, with no rain, it has to be considered a good day weather-wise.
Wednesday
Expect thick fog in the morning, but it should be cleared by mid-day. Sunny spells again until around 18:00, highs of 10C and lows of 6C.
Thursday
SUN?! What is sun? Again, a routine morning. Sunny weather from 09:00 until around 15:00 where the dreaded clouds present themselves, with sunny intervals until nightfall, it's another dry day. Slightly colder than the previous two days with a high of 8C and a low of 3C.
Friday
The gloomiest day of them all. Cloudy and cold but dry. No sign of sun but no sign of rain. Despite the lack of sun, the temperature rises. Highs of 10C and lows of 4C.
Despite an overall cloudy week, the sun does make an appearance but most importantly it's a dry week. Whilst the rest of the UK is seemingly enduring a very wet week, Manchester can relax as it's set to be dry.