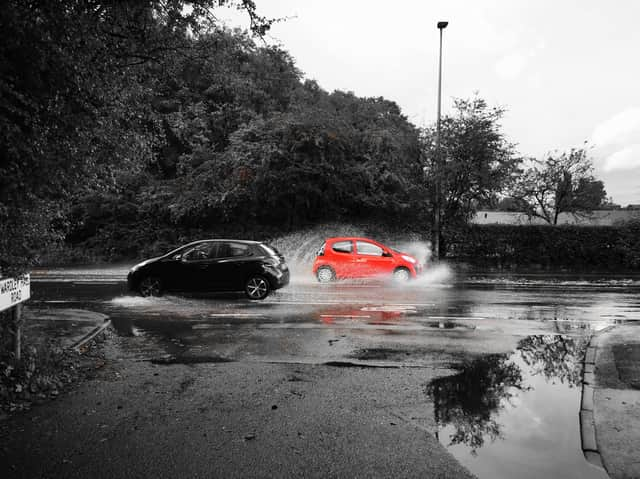 Heavy rain in Salford, Greater Manchester, England J
It looks set to be a wet end to September and start of October for Manchester, with a true taste of autumn seeing in the new month.
The Met Office is reporting a rainy day for today, with highs of 14°C. The rain is set to ease overnight and we will see some more sunshine tomorrow, but be wary of light rain showers that could be intermittent during the day.
Heavy rain will greet Mancunians on Thursday morning, but this should ease as the day progresses.
Friday and Saturday look set to be relatively dry, but heavy showers have been forecast for Saturday night.
The worst of the rain should ease by the early hours of Sunday morning, making way for a drier Sunday with highs of 14°C