The Met Office has issued a yellow weather warning in Manchester as ice and snow are expected this weekend. The Met Office has warned that there could be a period of snow and rainfall on frozen surfaces which will result in icy conditions.
The Met Office has put a weather warning in place in Manchester on Sunday, December 18. The Met Office website states that some roads and railways are likely to be affected by longer journey times by road, bus and train services as a result of the wintry weather.
The Met Office warns that people should also be extra careful when they're out and about as the icy weather could result in slips and falls on frozen surfaces, as well as some icy patches on untreated roads. The warning is in place from Sunday at 3am until 9pm.
Met Office Forecast in Manchester - yellow ice warning
The Met Office predicts that the weather will stay cold overnight with patchy freezing fog.
This evening and tonight:
Forecasters predict the weather will staying dry overnight with mostly clear skies and light winds. A widespread sharp frost as well as some freezing fog patches are expected to develop by Friday morning. Turning a little cloudy towards dawn. Minimum temperature -8 °C.
Friday:
Some freezing fog patches may linger through the morning, though some bright and sunny spells elsewhere. Perhaps cloudier than on Thursday and still feeling cold with light winds. Maximum temperature 3 °C.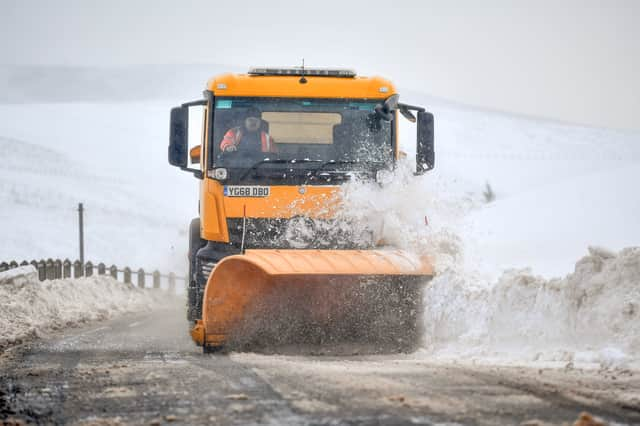 Outlook for Saturday to Monday:
Cold and cloudy on Saturday with a few wintry showers. The yellow ice warning goes into place from 3am on Sunday with a spell of snow likely early Sunday and rain quickly following. Much milder than of late with further rain into Monday.