Virgin Atlantic has announced a shake-up of its UK flights to Orlando scheduled in 2023, a decision which will impact Manchester Airport.
The airline has announced it will reduce its flight schedule from Manchester to Orlando from 12 flights per week down to seven during May and June. They also confirmed its Manchester to Atlanta service will not run in April and May next year.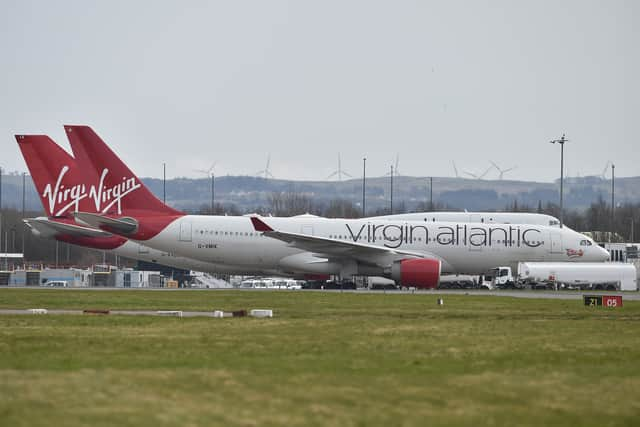 The change to the 2023 schedule also includes an increase in its Heathrow to Lahore services to four times a week and an increase in services from Heathrow to Miami.
A spokesperson said: "As customer demand continues to return strongly after the Covid-19 pandemic, we're making adjustments to upcoming flying schedules to support the ramp up of our operation and to reflect changes in customer demand outlook."
Virgin Atlantic apologises for 2023 schedule change disruption
Virgin Atlantic has also apologised to customers for any disruption the change causes due to the changes to the 2023 schedule, and provided information on how customers can sort their booking.
A spokesperson told Travel Weekly: "We'd like to apologise for any inconvenience caused and ask customers not to call our contact centre, assuring affected customers they will be contacted in the coming days with their options.
"Where a flight is cancelled, customers have the choice to request a voucher or full refund. If re-routing is a suitable and available option, we can also rebook customers on alternative services. Those who booked via a third party such as a travel agent should contact them directly for their options."
For the latest information on Virgin Atlantic flights to and from Manchester Airport as well as checking out what there is to do at locations you can fly to from Manchester, visit the Virgin Atlantic website.