As Russia continues to wage war against Ukraine, there are thousands of Ukrainian refugees all over the world preparing to celebrate their country's Independence Day abroad – many for the first time.
The Ukrainian national holiday, celebrated on 24 August, marks the day in 1991 when Ukraine signed its Declaration of Independence following the collapse of the Soviet Union.
This year, the date also falls exactly six months after the start of the war.
One of those Ukrainians facing her first Independence Day in the UK is 27-year-old Iryna Andriychuk, who arrived in Manchester almost three months ago.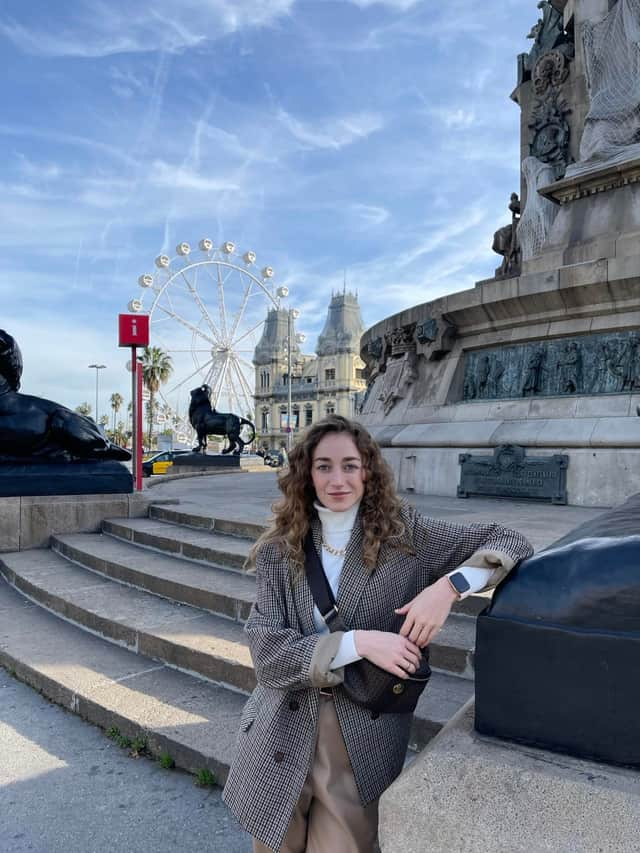 Her home village in Kherson, a region in southern Ukraine that borders Russia-occupied Crimea, is now on the frontline of the war under constant shelling. She now lives in Heaton Moor, Stockport.
This is the second time she has fled because of war. She was studying in Crimea in 2014 when Russia annexed the peninsula and moved to Lviv in western Ukraine.
For her, Independence Day is all about celebrating Ukraine's freedom and the continued threats against it.
The 27-year-old said: "We have a really powerful and painful history because of our neighbour Russia.
"Ukraine is a powerful nation and this day is about freedom, the fight and the power of Ukraine and Ukrainians."
Maria Romanenko, a journalist from Kyiv who now lives in Reddish, said it feels "pretty weird" to not be in Ukraine for the 31st anniversary of her country's independence.
The 30-year-old said: "You're grateful to be accepted by another country and to be provided that refuge and safe place, but also longing after your homeland, which I think everybody coming from Ukraine will say."
Maria normally marks Independence Day in the Ukrainian capital, where the highlight of the day is a military parade, involving military vehicles, soldiers and veterans.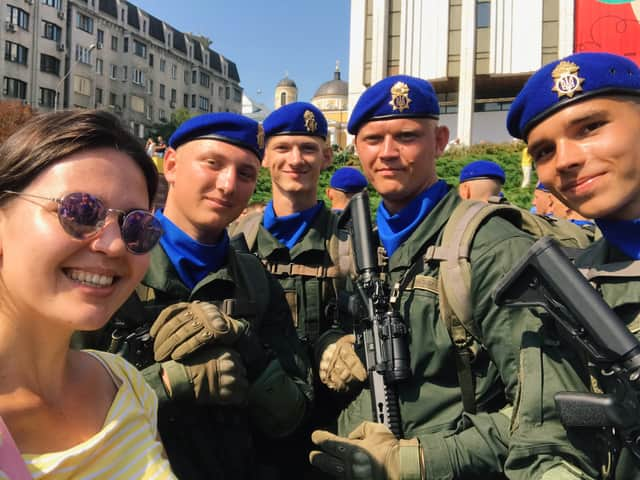 "Since 2014, the start of the Russian invasion, I think it became more about showing our military might to Ukrainians, because it's very important to know that we have the equipment and weapons for defending ourselves," Maria said.
Kyiv will look a lot different different. Instead, the government has decided to display a "parade" of burnt-out Russian military vehicles as an act of defiance.
"Any big congregation of people would be a good target for Russia, especially if they knew that something would be happening," Maria explains.
"I'm sure there will be many social media posts and people trying to mark it as best they can from their homes," she adds.
Maria plans to spend this year's Independence Day with fellow Ukrainians at the cultural centre "Dnipro" in Cheetham Hill.
She said: "I expect to see many Ukrainians there and it will be a nice and uniting experience where we can all reflect and share what it's like to be away from Ukraine during such a difficult time."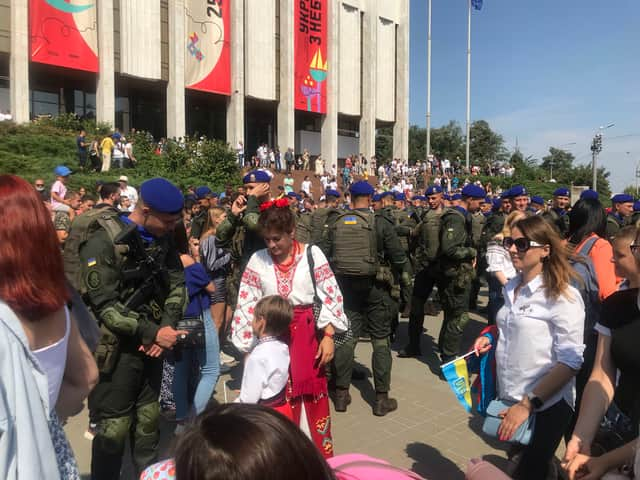 Bob Sopel, chairman of the Manchester branch of the Association of Ukrainians in Great Britain (AUGB) said: "We're trying to get the Ukrainian atmosphere.
"We're going to celebrate together, as a community, as people, as refugees have come into this community."
He said that for his organisation, the event will not only be a chance to raise awareness of the ongoing conflict, but also help better understand the needs of the newest members of the community who have fled war-torn Ukraine.
"There's a great warmth of these people meeting one another and understanding their needs and helping one another, with advice and that's what we're trying to do in Manchester with AUGB," Bob said.
Unfortunately, Iryna, who works as a quality assurance engineer, will not be able to attend the events organised by the Ukrainian community as she'll be at work. Instead, she plans to video call her parents, who have fled to a safer part of Ukraine, and take the opportunity to share her story with her new colleagues.
"It might be difficult, but I want to share with my teammates some part of our history, what we do on this day and maybe tell them more about Ukraine and Ukrainians," she said.
Next year, she hopes to be celebrating at home, although nothing is certain.
She said: "Everybody must believe that we will win in this war and they have to believe that all the Ukrainians who want to return to Ukraine will return."
Maria also looks forward to the day that Independence Day can be celebrated in Ukraine, especially in the currently occupied territories.
She said: "I think there will probably be another Ukrainian Independence Day once Ukraine officially wins and Russia withdraws, there will be another holiday to celebrate whenever that happens."