Two pubs have been temporarily banned from serving punters after a 'serious incident of violence' involving knives and a firearm.
Councillors reviewed the licences of the Vine on Glendower Drive, Collyhurst, Manchester and the Queens Hotel, Sedgeford Road, Harpurhey, after the incident on March 12. Greater Manchester Police said it involved a "firearm and bladed weapons".
GMP confirmed two men – aged 57 and 37 – were later arrested on suspicion of possessing ammunition for a firearm without a certificate. A 37-year-old man also 'attended' hospital with injuries that aren't believed to be life-threatening, the force added.
The Licensing Sub Committee for Manchester City Council, who met on March 15 following the events that unfolded at the weekend, decided to temporarily suspend the licence of both establishments ahead of a full hearing next month where councillors and members of the public can make their representations.
The Vine and Queens Hotel have been told that until the full review on April 6, they can no longer 'serve alcohol, provide entertainment for customers (including live music or performances, or provide late night refreshments)'.
"A serious incident of violence and disorder involving the reported use of a firearm and bladed weapons took place outside the frontage of the Vine Inn," a police report submitted to Manchester City Council stated.
"During this incident the CCTV system from inside the premises was forcibly removed, which was not reported to GMP. Given the connection of the Vine to the incident and the severity of what took place and the serious levels of violence GMP has serious concerns that there is a risk of further recriminating actions which places members of the community at an immediate risk of harm."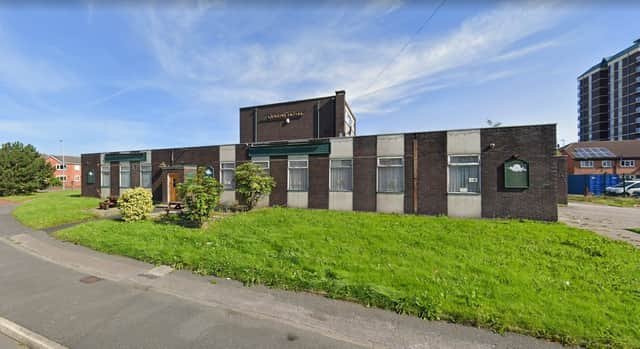 A second police report stated that "it is believed that the persons involved in this serious incident are connected to the Queens Hotel".
Details discussed in Manchester Town Hall were not disclosed to the public after GMP requested the meeting be held in private. The reasoning police gave was because the ongoing investigation involved a "serious offence including the use of firearms and weapons" and was "linked to organised crime groups".
The officers present at the meeting believed information discussed at the meeting could prejudice the investigation. The Licensing Sub Committee accepted GMP's request.
"There is real fear and anxiety in the area," Harpurhey's Coun Pat Karney told the Local Democracy Reporting Service. "Even on Monday, law-abiding residents couldn't actually leave the estate to go about their everyday lives.
"I was brought up on that estate and I have met lots of lovely people who were shocked and horrified by what happened. I will be talking to residents on the Irk Valley and Monsall estates and we will see what the public want to do about this problem."