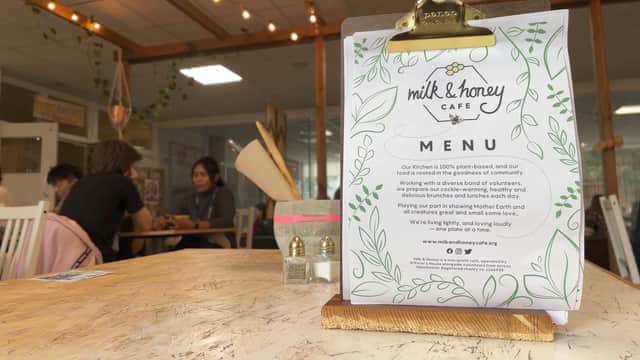 Milk and Honey cafe in Manchester is hosting a Transgender Day of Remembrance event
Transgender Day of Remembrance is being marked with events in Manchester.
The day of remembrance fell on Sunday 20 November 2022, commemorating those who have lost their lives or been subjected to violence for beings trans. The annual observance is a chance to honour the memory of people who have suffered due to transphobia.
In Manchester, there are some events being held on Monday 21 November. The Milk and Honey cafe at St Peter's House on Oxford Road will host an event from 5.30pm to 7pm to "remember and honour all trans lives lost, and will centre trans voices as an evening that unites LGBTQ+ and ally communities." Stories will be shared and candles will be lit. You can register for the event at Eventbrite here, subject to availability.
It is a collaborative event between Manchester University, Manchester Metropolitan University, the Proud Trust, the LGBT Foundation, the Students' Union and St Peter's House. Director of Equality, Diversity and Inclusion, Banji Adewumi, said: "We acknowledge that Transgender Day of Remembrance (TDOR) is a difficult and emotional time for our trans staff, allies and their community. We want to use this joint event on 21 November as a time for reflection and respectfully paying tribute to those who have lost their lives due to transphobia in the last year.
"Reflecting in this way also makes us think of how we can address inequalities for our trans and non-binary staff and students and what we can do as a whole to combat transphobia."
"Transgender Day of Remembrance has been observed annually as a day to remember those who have been murdered as a result of transphobia. The day was founded to draw attention to the continued violence and endured by transgender people.