Many of us will have some welcome time off over the Easter period (15-18 April) with a double bank holiday long weekend looming.
For some, it's a great excuse to indulge in some retail therapy and where better to do it than the Trafford Centre with its huge spread of shops and fun activities?
However, the shopping centre has some different opening and closing times over the bank holiday period - here is what you need to know before you head off.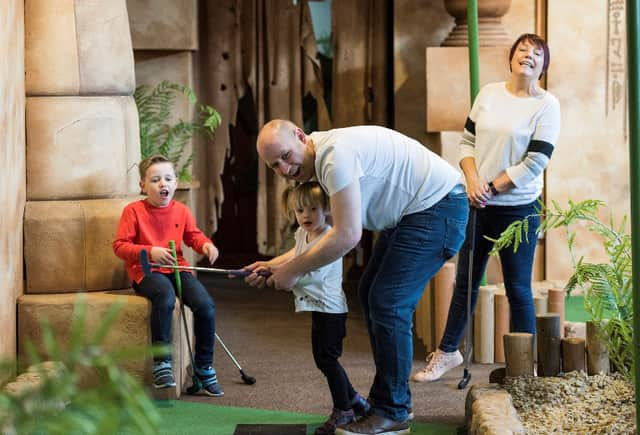 Trafford Centre Easter opening times
On Good Friday (15 April), the Trafford Centre will be open from 10am to 8pm.
On Saturday (16 April), the centre is open from 10am to 9pm.
On Easter Sunday (17 April), the centre will be closed.
On Easter Monday (18 April), the centre will reopen from 10am to 8pm.
Normal 10am-10pm opening houres resume on Tuesday 19 April.
If you are going to visit a particular store or restaurant, it's advised you check with them in advance as some may not be open during the full range of times the centre itself is.

What is on at the Trafford Centre over Easter?
There are plenty of activities to keep visitors of all ages entertained in April. In addition to the vintage funfair til 24 April and Gandey's circus, there is a Hamleys Easter egg hunt on 14 and 16 April to enjoy.
Paradise mini-golf will also be hiding Easter eggs around the courses til 18 April.
And you can meet Denver the Dinosaur at the funfair from 15-17 April at the funfair between 1pm and 6pm.