The Christmas period is a time when we often look to get away from it all, and in Manchester Airport there is an ideal opportunity to do so. From the airport, there are flights to destinations across Europe and beyond.
Whether you feel like a city break in Europe or a beach holiday lying by the pool in an escape from the winter cold, Manchester Airport has you sorted. Over the Christmas period, flights to many of these locations are available.
ManchesterWorld contacted the airport for a list of the most popular destinations over the festive period. Here are the top five of this list as well as information on when flights depart Manchester.
Dubai is the top destination from Manchester Airport. The airport added that this Dubai airport is a major hub which means that passengers flying out there may transfer on to other destinations.
Dubai
The United Arab Emirates is well known for glamorous nightlife and high end shopping and there's good news - Emirates Airlines operates flights between here and Manchester over the festive period. Three flights depart Manchester on Christmas Eve, whilst three return flights are scheduled for New Years Day should you wish to spend the festive period in the Middle East. To find out more, visit the Manchester Airport website.
Dublin
The Irish capital has a wide range of things to do, not least to enjoy the many pubs and bars the old city has to offer. Aer Lingus and RyanAir operate regular flights to Dublin throughout Christmas Eve. For people hoping to see in the New Year in Dublin, return flights to Manchester will run on New Year's Day with the last flight leaving at 11.25pm. To find out more, visit the Manchester Airport website.
Tenerife
Do you feel like a trip to warmer climates? Then get yourself on a plane to Tenerife. Six flights to the Spanish islands will operate on Christmas Eve by Jet2, Tui. and easyJet. New Years Eve flights back to Manchester will run beginning at 12.05am and finishing at 11.55pm. To find out more, visit the Manchester Airport website.
Amsterdam
If a trip along scenic European canals in between Christmas and New Year sounds like something you would fancy, then take note. Flights to Amsterdam are operated by KLM or easyJet throughout Christmas Eve and New Year's Day. To find out more, visit the Manchester Airport website.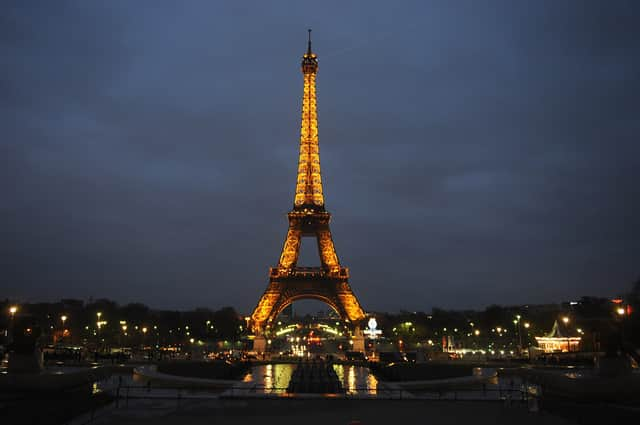 Paris (Charles De Gaulle)
The city of love is open for visitors across the festive period. Three flights, operated by either Air France or easyJet, will leave Manchester on Christmas Eve with the last leaving at 11am. If you're looking to head back on New Year's Day, you'll have the choice of seven flights by these same two airlines. For more information, visit the Manchester Airport website.