November rail strikes 2022: RMT union announces further strike action set to impact Manchester - list of dates
There will be yet more days of railway strike action in November, the RMT union has announced.
Watch more of our videos on Shots! 
and live on Freeview channel 276
Visit Shots! now
The National Union of Rail, Maritime and Transport Workers (RMT) has announced it will be holding further railway strike days in November. The action will take place across three separate days over the course of one week - causing disruption to travel in Manchester and across the UK.
This is the latest in a series of railway worker walkouts, as the UK continues to experience the most significant rail strike since the late 1980s. It is expected the impacts will be similar to what's been seen with this year's previous action, with delays and - in many cases - complete cancellations of services.
Following intense negotiations between RMT and Network Rail, there was an agreement on an improved offer on pay and working towards a negotiated settlement. However, in a dramatic U-turn, Network Rail bosses reneged on their promises of an improved pay offer.
"The dishonesty of Network Rail bosses has reached a new low in this national rail dispute," Lynch said. "On the one hand, they were telling our negotiators that they were prepared to do a deal while planning to torpedo negotiations by imposing unacceptable changes to our members' terms and conditions.
"Our members are livid with these duplicitous tactics, and they will now respond in kind with sustained strike action." Network Rail doesn't see things in quite the same way, though, with Tim Shoveller, the company's chief negotiator, sharing its perspective.
He said: "A two-year 8% deal, with discounted travel and a new extended job guarantee to January 2025, is on the table ready to be put to our staff. Unfortunately, the leadership of the RMT seems intent on more damaging strikes rather than giving their members a vote on our offer.
"My team and I remain available for serious talks and continue to negotiate in good faith. Our sector has a £2bn hole in its budget with many fewer passengers using our services. That reality is not going to change anytime soon and a fair and affordable and improved deal is on the table, ready to be implemented."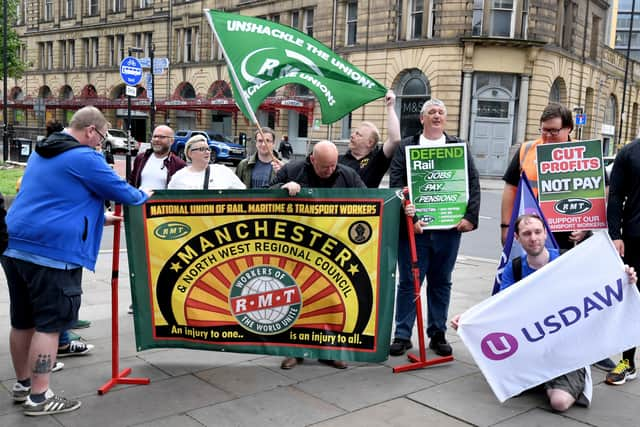 Without further ado, here's everything you need to know about the November railway strikes, including how they will affect people travelling to and from Manchester, and the dates they will take place.
Which days in November are the RMT railway strikes?
The next bout of RMT rail strikes on Network Rail will take place across three days - on Thursday, November 3, Saturday, November 5, and Monday, November 7. There will also be separate action on London Underground and Overground networks on November 3.
How will the November rail strikes affect Manchester?
As previously mentioned, it is expected the November rail strike days will cause similar disruption to what has been seen with action earlier in the year. It won't quite be as severe as the strike on October 1, though, as on that occasion a number of unions combined action on the same day.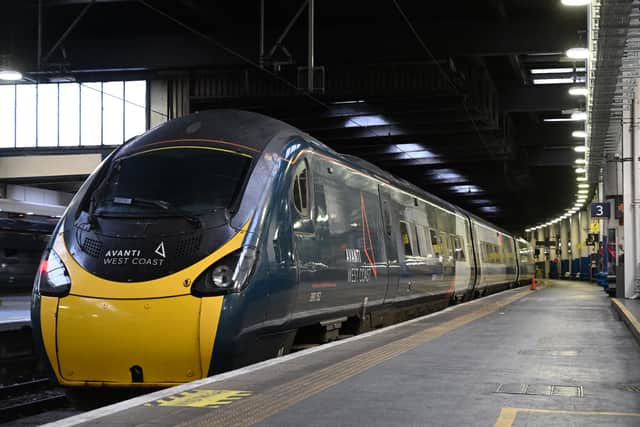 There will likely be a reduction in services each way between Manchester and London, as well as other long-distance destinations such as Edinburgh, Glasgow and Newcastle. Passengers should also be aware that some services may face cancellations or severe delays at very late notice.