Ukraine shut down its airspace to commercial civilian aircraft within hours of Russian troops launching a full-scale invasion of the sovereign state.
Russia responded to sanctions announced by the United Kingdom by banning British airlines crossing into Russian airspace.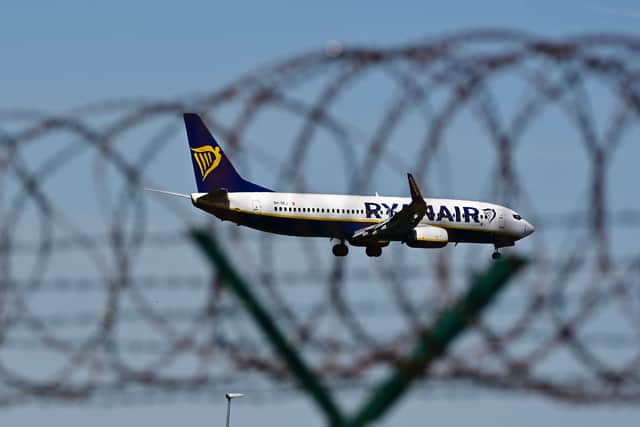 Will flights from Manchester Airport be affected by Russia-Ukraine conflict?
Virgin Atlantic operates four flights a week to Islamabad from Manchester Airport.
As a direct result of Russia's decision to ban British airlines from Russian airspace, flights to and from the UK to places like Pakistan and India will take longer.
"We apologise for any inconvenience caused to customers by slightly longer flight times," said a spokesperson for Virgin Atlantic.
"The safety and security of our customers and people always comes first and we're monitoring the situation in Ukraine and Russia extremely carefully following the escalation of conflict, continuing to operate in full compliance with relevant safety regulators, authorities and governments."
Manchester operates two Ryanair routes to the Ukrainian cities of Kyiv an Lviv.
Ryanair announced on Thursday that it was suspending all flights to and from Ukraine for at least the next 14 days.
"Due to the closure of Ukrainian airspace overnight, and the apparent invasion by Russian forces all Ryanair flights to/from Ukraine have been suspended for at least the next 14 days," said a Ryanair spokesperson.
"All affected passengers will receive email notices later this morning and all flights to/from Ukraine have been removed from sale for at least next four weeks until further information becomes available from EU safety agencies."
The spokesperson added: "Ryanair remains committed to our services to/from Ukraine and we look forward to restoring flight services there as soon as it is safe to do so.
"We sincerely regret and apologise for these unprecedented disruptions and any inconvenience that they will inevitably cause to our Ukrainian customer."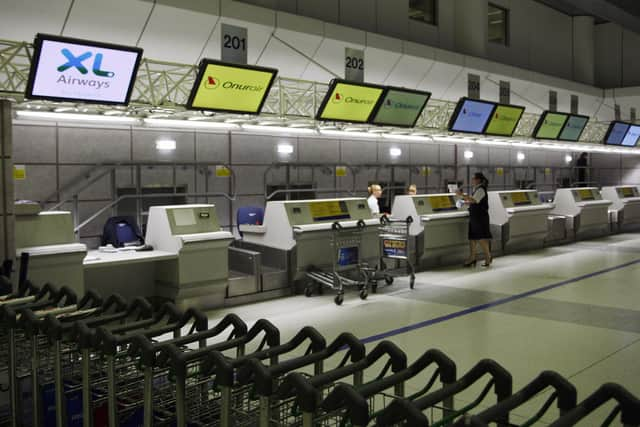 There are other British airlines that operate routes between Manchester Airport and neighbouring Hungary, Slovakia and Poland.
"The safety and wellbeing of our customers is our highest priority, we continue to follow the advice of the relevant aviation authorities and so our flights to Poland and Hungary continue to operate as scheduled, said a spokesperson for EasyJet.
"While our network doesn't overfly currently impacted airspace and so our flying programme and network remain unaffected by current events, we continue to monitor the situation closely and follow the guidance of the relevant aviation authorities.
"All of these routes are currently unaffected by Russia-Ukraine conflict but the airlines have stipulated they are constantly monitoring the situation."
The European Union Aviation Safety Agency (EUASA) has published an update to the Conflict Zone Information Bulletin.
This extends the affected airspace to include Flight Information Region of Chisinau (Moldova) and Minsk (Belarus).
It further recommends that air operators exercise caution when operating in the whole Flight Information Region of Moscow and Rostov due to heightened military activity, which may include launches of mid-range missiles penetrating into controlled airspace.
Which countries have closed their airspace to UK flights?
Ukraine has closed its airspace to all commercial civilian aircraft.
Russia has banned British airlines from landing aircraft at any of its airports and from entering into its airspace.
The EUASA has issued warnings to airlines operating near Minsk in Belarus and all of Moldova.
Could my holiday or flight be cancelled this year?
Some British holidaymakers have expressed concern over future flights to countries such as Turkey, Greece and Bulgaria.
However, all airlines have insisted flights to and from these popular holiday destinations remain unaffected but they are however continuing to monitor the situation.