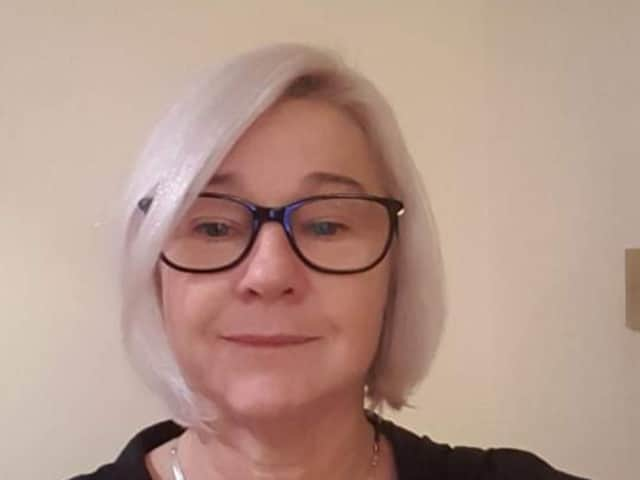 Tracey Scholes, who lost her job at Go North West after 34 years because she was too short to operate redesigned buses
The case of Tracey Scholes has sparked a massive outcry and attracted interest around the world and trade union Unite says her supporters will be out in force as she has her final appeal against dismissal from Go North West on Tuesday 11 January.
Tracey lost her job after 34 years of service after the company brought in buses with the wing mirrors in a position that meant she could not drive the vehicles any longer.
Her plight has attracted a huge amount of attention, with one leading campaigner, activist and author referring to it on her widely-read newsletter as an example of male-default design.
The bus company said it has attempted to resolve the situation but iWhy did Tracey lose her job?
Go North West changed the specification on some of its buses and that left Tracey physically unable to operate them because she is 5ft tall.
In November last year, Go North West ruled that Tracey no longer had the capability to drive some buses.
Following an appeal, 57-year-old Tracey faces dismissal from her job unless she accepts five hours in pay per week.
That would mean losing the £230 a month she currently earns driving school buses where the wing mirrors have not been repositioned.
Unite says mum-of-three Tracey, who is also a widow, needs both the work and the money.
What happens next?
Tracey has her final appeal at Go North West's Queens Road depot in Cheetham Hill on Tuesday (11 January).
Unite says it is expecting her supporters to be out in full force as she learns her fate and criticised what it called the "blind intransigence" of the company.
And Unite is warning it will launch what it calls an "unrelenting campaign" to get her job back if the company sacks her.
It also said the company will face international condemnation and reputational damage if it does not reinstate Tracey.
What has Unite said?
Unite general secretary Sharon Graham said: "Tracey Scholes was the first woman bus driver at the Manchester depot. Her appointment broke the mould for women in the bus industry. She has given 34 years of unblemished service.
"It seems inconceivable that due to the blind intransigence of its local management in Manchester, Go Ahead is now ready to watch unlimited damage to its international reputation as a result of the tawdry treatment of Tracey. But that is exactly what is happening.
"From Poland to Turkey, from Norway to Indonesia, media reports have pilloried the bull-headed stance of local Go Ahead management." Unite regional officer Dave Roberts said:"Go Ahead Group management can end this catastrophe by reinstating Tracey on full pay and full hours. Management only has to find Tracey one hour of work a day.
"If they fail to do so then they must recognise their reputation will be tarnished forever internationally and they will face the consequences of that as well as facing an unrelenting campaign to save Tracey's job."
What has the bus company said?
A Go North West spokesperson said: "Go-Ahead is committed to treating every one of its 27,000 colleagues with fairness, dignity and respect.
"With the support of Unite, new wing mirrors are being introduced to many UK buses for safety reasons, to avoid long-arm mirrors being snapped off through contact with tree branches and street furniture.
"Driving seats and mirrors on all our vehicles are adjustable to suit each individual's stature. We have 13,000 bus drivers UK-wide of varying height, including a number who are five foot or below, and only one driver has raised a concern.
"Go North West has worked hard to find a solution for the individual concerned by offering alternative vehicles, routes and schedules at a protected rate of pay. These include alternatives with equivalent weekly hours. All our proposals have been turned down.
"We have sought a constructive dialogue on this issue and offered reasonable adjustments to working conditions. We regret the fact that our offers have been rejected."