Hundreds of thousands of houses in Greater Manchester are poorly insulated and there is a widespread problem with households thought to be living in fuel poverty, statistics have suggested.
Friends of the Earth have produced data on how many properties across the city-region are in needed of extra insulation in their lofts and cavities and how many households are struggling to pay their energy bills.
In some boroughs more than a quarter of homes are in need of cavity wall insulation, while in Manchester almost 40% of households could be living in fuel poverty.
Friends of the Earth says a massive home insulation programme should be rolled out by the Government to tackle the cost of living crisis, while the authorities in Greater Manchester have recognised the issue and given some advice on what help is out there for residents.
What does the data show for Greater Manchester?
The data analysed by Friends of the Earth shows that in total 204,100 properties across Greater Manchester are in need of loft insulation.
And 286,000 houses across the 10 boroughs of the city-region require cavity wall insulation.
It is also thought from the data that 361,463 households in Greater Manchester are living in fuel poverty.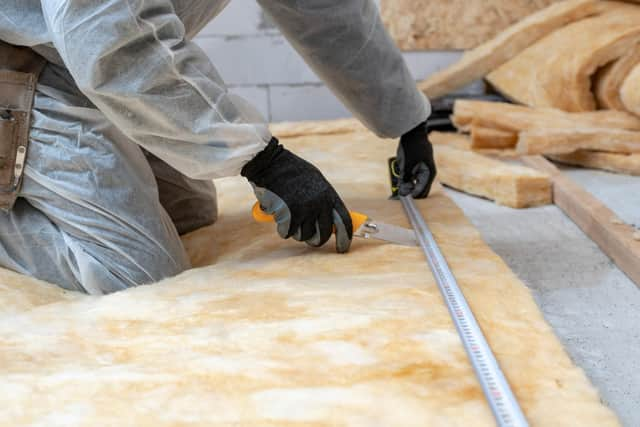 The biggest problem with people being unable to afford to heat their homes is in Manchester, where a shocking 39.5% of households are estimated to be in fuel poverty.
This is the 10th highest proportion of any local authority in England and Wales.
The most pressing need for cavity wall insulation is in Trafford, where 30.5% of homes are lacking it.
And Stockport has the biggest proportion of homes requiring loft insulation, at 20.5%.
Across the North West as a whole nearly two million homes are poorly insulated, Friends of the Earth says.
What has Friends of the Earth said about the data?
Friends of the Earth is urging the government to revisit its Energy Security Strategy and fund a council-led, street-by-street free loft and cavity wall insulation programme starting with those most struggling to meet spiralling costs.
This, it says, could save households hundreds of pounds each year.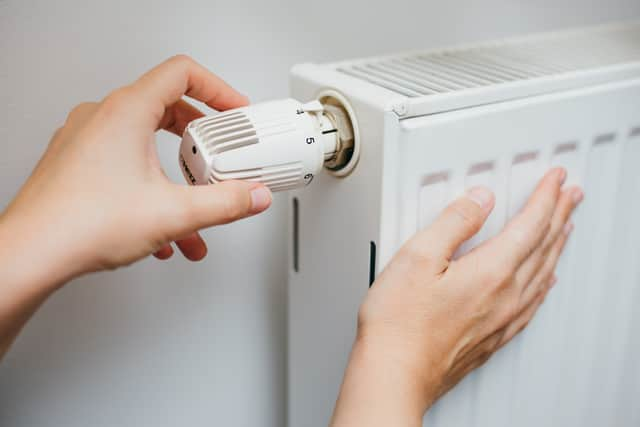 Friends of the Earth head of policy and research, Mike Childs, said: "There is a quick and affordable way to bring down soaring fuel bills and it's staring the government right in the face: energy efficiency.
"A street-by-street free insulation programme, aimed at Britain's heat-leaking homes, would rapidly drive down soaring fuel bills – as well as reducing our reliance on gas.
"It's not too late to act and end the cold homes misery faced by hundreds of thousands of Greater Manchester households every winter."
What have Greater Manchester authorities said about the data?
Local authorities and city-region organisations have been explaining what support is out there for people wanting to make their homes better insulated as well as recognising the importance of the issue for keeping bills down as the cost of living rises.
A spokesperson for the Greater Manchester Combined Authority (GMCA) said: "GMCA declared a climate emergency in 2019 and is working to make Greater Manchester a carbon neutral city region by 2038. An important part of this is to improve insulation which will reduce heat demand from existing homes, workplaces and public buildings.
"Home insulation not only helps fight climate change but, by keeping heating bills lower for residents, it helps to address the cost of living crisis and reduces our dependence on fossil fuels.
"The benefits of improved insulation will be even greater in autumn as energy prices for a typical household are predicted to increase to around £3,000 a year.
"GMCA has conducted our own independent study into the state of the whole of Greater Manchester's housing stock. Whilst lots of homes don't need any more insulation to use low carbon heating systems, most of them need more insulation and draft proofing to make low carbon heating more affordable, which will reduce long term energy costs, reduce fuel poverty and improve residents health and wellbeing as well as reducing our carbon emissions."
GMCA said it has launched a retrofit action plan which can be viewed online and is intended to boost skills, improve access to finance to make it easier to pay for insulation and speed up retrofitting.
It said £24m of Green Homes Grant funding is being spent on retrofitting fuel-poor homes and a further £19m has been secured to spend on social housing.
In addition, a Greater Manchester Retrofit Accelerator is in the pipeline which it is hoped will support people to retrofit their homes.
A spokesperson for Trafford Council said: "The ability to install cavity wall insulation will depend on the age and construction of the individual property and the inclination and resources of each home owner.
"The council recognises the importance of better insulation, especially at a time of rising prices – and so has a dedicated web page detailing all the different grants and assistance available to help make homes more energy efficient, alongside useful tips and advice.
"Householders interested in improving their homes are encouraged to search 'Trafford energy efficient homes' and see what measures will suit them best."