Thousands of Greater Manchester care home staff to lose jobs by not having Covid jabs by deadline
In some boroughs in the region, one in 10 employees will not be able to remain in work because they will not have been fully vaccinated against coronavirus by the mandatory deadline.
Watch more of our videos on Shots!
and live on Freeview channel 276
Visit Shots! now
More than 1,800 care home staff in Greater Manchester will not be able to remain in their jobs from next month because they will not have been fully vaccinated.
Data analysed by our sister title National World shows how the care sector will be affected when new rules requiring employees to all be fully jabbed kick in.
In some of the city-region's boroughs some one in 10 staff are going to be affected by the mandatory vaccination rule.
What does the Greater Manchester data show?
After 11 November, staff will be excluded from working in care homes if they are not fully vaccinated.
To meet this deadline, the last chance for workers to get their first dose was 16 September, given the time needed between a first and second jab.
NHS England data showed that by 19 September some 1,858 employees across Greater Manchester had not had their first dose on time.
The worst-affected borough is Salford, where 88.4% of staff had had their first dose by 19 September.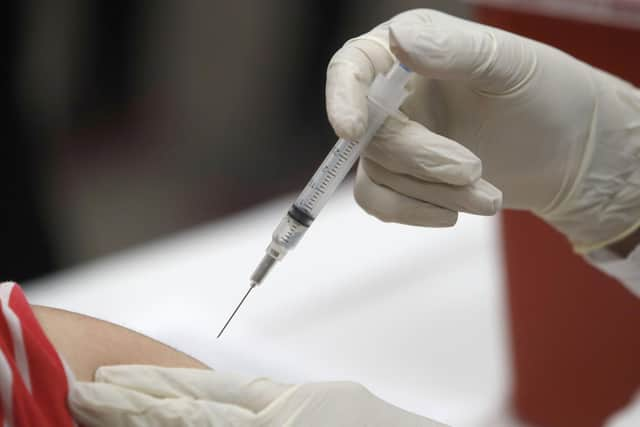 That means that when the rules change some 11.6% of employees will not be able to keep working.
Manchester and Stockport also face having more than one in 10 care home sector staff unable to carry on with their jobs.
The least affected borough is Rochdale, where just 99 employees had not had their first dose on time.
By contrast, in Manchester itself some 345 staff were in that position.
The vaccination figures quoted include both permanent and agency staff employed by independent and local authority-run care homes for people aged 65 and over, and independent care homes for adults aged under 65.
Any staff employed directly by councils in younger adult care homes are missing from the figures – but the vast majority of care staff in England work for independent providers.
Positions already remaining unfilled
The impending loss of staff due to not being fully vaccinated can be added to existing recruitment issues which the care sector has been facing.
The Skills for Care vacancy rates for 2019-20 show how many positions were unfilled in Greater Manchester.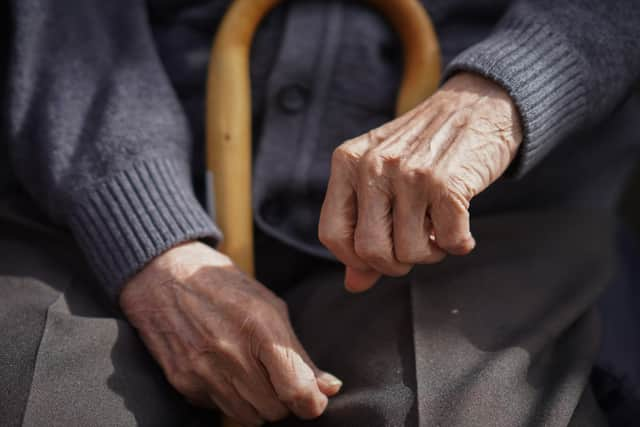 It should be noted that this does not map exactly onto the vaccine data as it covers all adult social care staff, not just ones who work in care homes.
Nevertheless, it shows that in Trafford, more than one in 10 posts in that sector were vacant.
That was the highest vacancy rate by some distance but the next biggest was 7.1% in Stockport, which faces 10.4% of its care home staff being unable to continue working after 11 November.
The smallest vacancy rate across Greater Manchester's 10 boroughs was 4.5% in Tameside.
What is the broader picture on care home staff vaccinations?
Of the English regions the North West is fourth-worst affected, with 7.8% of staff set to be no longer able to work after the November deadline.
Higher rates were recorded for London, Midlands and the South East.
Altogether some 42,698 care home staff across England did not get their first dose in time to be able to keep working once the new regulations kick in.
In some areas the strain is likely to be considerable.
In Doncaster just over one in five of the sector workforce is going to be unable to keep working as it will not have been fully vaccinated in time, while Birmingham City Council has admitted that some of the care homes in its area have fewer than half of their staff fully jabbed.
The data does show, though, that the majority of care home staff in Greater Manchester have responded to the call to get jabbed.
The highest rate of double vaccination among the 10 local authorities in the city-region as of 19 September was in Bury, where 87.7% of staff had received both of their doses.
'It has been a difficult and sensitive time'
Millennium Care owns a number of residential care facilities in Bury and Wigan.
It said vaccination had largely been a fairly positive experience, with its own figures suggesting around 98% of its workforce have now been jabbed.
However, that still means it is in the difficult position of saying goodbye to a minority of its employees as they will not be getting vaccinated and have therefore decided to move on.
Group HR manager Katie Salisbury said: "We think we have done really well and have had quite a positive experience, but it has been a difficult and sensitive time.
"The majority of our staff had chosen to get vaccinated prior to the regulations being announced.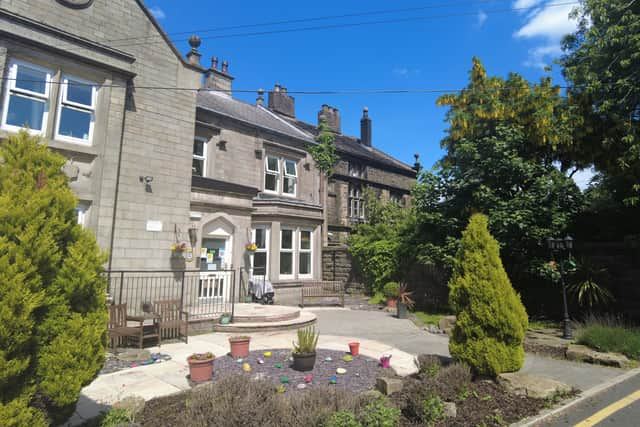 "That was just through a process of management sitting down with staff, reassuring them, educating them and listening to their concerns.
"I think we managed to get around 93% uptake anyway and since the regulation has been announced we've got up to about 98 per cent.
"Some have made the decision not to get vaccinated and to leave their roles and look for alternative work.
"That is obviously a shame because there are some really fabulous carers there, but it is their decision and we respect that.
"It is a difficult situation. We don't want to lose good carers, especially at the moment because recruitment is really challenging because of a combination of factors including Brexit, the mandatory vaccination and the negative perception of care homes during the pandemic.
"We've got to consider the right of residents if they want to be cared for by somebody vaccinated and there's also the rights of carers. It's a difficult one."