Residents of a high-rise apartment block at Salford Quays are claiming soaring rents coupled with 'draconian' eviction notices are forcing them out.
The tenants of the 20-storey building The Gateway also list a catalogue of complaints over the lettings company X1 and the building's management, Haymarket.
These include claims that lifts that are out of order months at a time, easy access to intruders, including rough sleepers and Amazon parcels delivered in a communal area going missing.
Local MP Rebecca Long-Bailey has expressed concerns over what is happening at the building after being contacted by residents, but X1 and Haymarket have robustly defended the way they are managing the apartments and said if evictions are done they happen within the legal requirements.
What have residents been saying about the building?
One of the residents, who asked not to be named, is a cancer patient and is having to leave her apartment after claiming her rent was put up by £400 per month.
She told the Local Democracy Reporting Service (LDRS): "I was sold the idea that my new property came with a 24-hour concierge and a fully-equipped gym, but this couldn't have been further from the truth.
"There was only security available from 7pm to 7am, leaving the property vulnerable to theft and random people walking in unannounced.
"The gym equipment barely worked, rendering it useless."
She added: "To make matters worse, I had to pay a full year's rent upfront, due to my health issues and need for stability, as I am a cancer patient receiving treatment."
She claims the lift was also out of service for three months 'making it extremely difficult for me to get around'.
"The building was supposed to be cleaned daily, but this only applied to communal areas, not our corridors,"
"Now, several of us have been issued with Section 21 (eviction) notices, as they want to force some of us out so they can increase the rent even further.
"My own rent has gone up to £1,300, and I was given 48 hours to renew my 12-month contract or be evicted. The customer care has been abysmal."
The resident also claims that cladding on the building keeps falling off, leaving netting 'all over the place' which affects the view, something that was 'part of the selling point'.
"We are all sick of how we have been treated," she said.
What have other residents been experiencing at X1 The Gateway?
John Price, 70, said his rent is due to rise from £755 per month to £900 – a rise of nearly 20%.
"I am appealing the amount," he said. "But I don't hold out any hope of getting it reduced.
"The owner of my apartment is a woman in Hong Kong with X1 as her letting agent. They only allow tenancies of 12 months maximum so you are threatened with a rent rise every year and are powerless to do anything about it."
He said that for two years he had suffered from leaking windows that he claims have never been fixed, despite his ongoing complaints.
"So I am about to get a massive rent rise for an apartment that is not even weatherproof," he said.
John said that the 'rent issues' are the same for all renters in Manchester and Salford.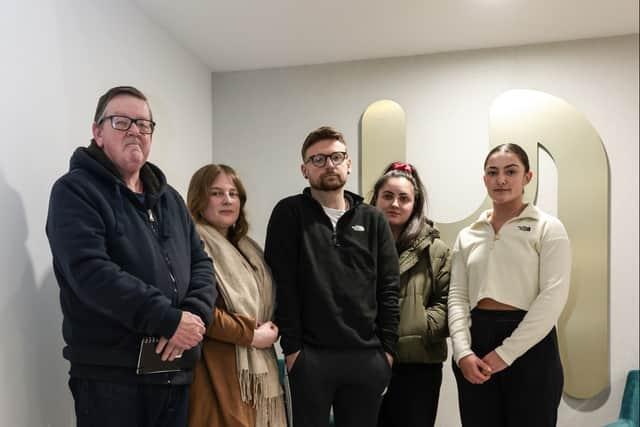 "Basically, renters have no rights in terms of resisting excessive rent increases and all the power is in the hands of the landlords who can charge whatever they like," he said.
Emily Ball moved into a one-bedroom apartment. "The day I moved in I arrived at the office to pick up my keys, which they did not have until later that evening which I thought was very unprofessional," she said.
"I then also had marks all over my walls and a dirty mattress which was abhorrent, considering they had sent me a huge bill for my previous flat that was not half as bad.
"A few weeks later there seemed to be some work happening on the building which we hadn't been informed about. This was later revealed to be because of the cladding.
"To our disgust, we then saw a green net was being installed all over the building, obstructing people's views. We were not even offered a rent decrease."
She claims that was told when she moved in there would be 24-hour security. "This is not true," she continued. "There is one security man between us and the building next door which still doesn't feel safe to me."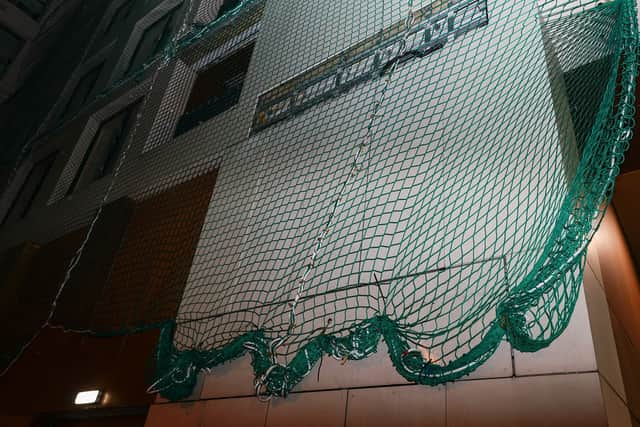 Fiona McKay is a 37-year-old business development professional. She said: "I've been in since June 2021. The first year, my rent went up 8%. It's so stressful. They want more money, but I didn't get a pay rise this year.
"The building itself is not being maintained properly. The tiles are cracked in my apartment and there is warped flooring. The windows leak. I messaged them but they never get back to me. The extractor fan in the kitchen doesn't work.
"We've had homeless people sleeping in the car park and under the stairs. There are problems with parcels which have been delivered going missing. X1 never give the CCTV footage to the police, so we get a crime number, but the police close the case because they can't get the video footage.
"There are a lot people who've had a Section 21 notice. These notices are the straw that will break the camel's back. People are absolutely fed up."
Another resident is Lewis Stacey who claims his rent increased by 35% in a single year which forced him to find a second job.
But, he said, this was 'not the most alarming aspect of the story'. "X1 Lettings are now issuing – without warning – eviction notices, which allow the rent-paying tenant one month to vacate," he said. "This is so draconian."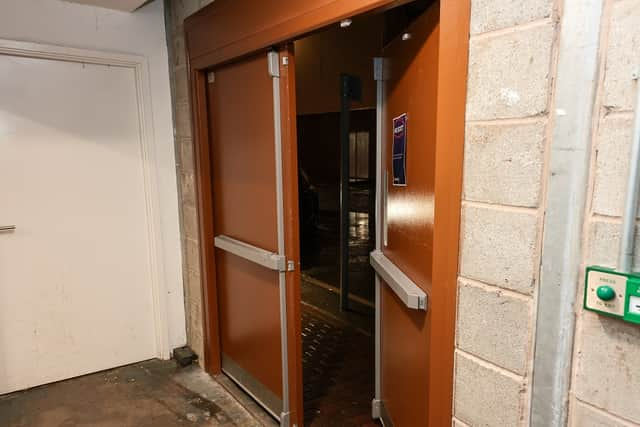 "These notices are unexpected and unwarranted and they are causing myself and my neighbours great distress. I know a good few of my neighours have been seeking legal advice on this."
Meanwhile, Laeticia Sevin, said she had not been made aware of any netting or cladding issued upon taking up her tenancy.
"The lift has been rickety and broken down almost every day since I moved here in September," she said. "The other day I couldn't leave the flat all day as both lifts were broken for several hours and I had a bad knee so I could not get up or down from the 18th floor.
"The security [workers] are never at the desk, despite us being told we have security from 7pm to 7am.
"I have never had a parcel delivered here because of the issues everyone has been facing. They get stolen and security is never here to retrieve them."
Laeticia went on: "They turn up to do inspections with less than 24 hours notice. I responded to their email and advised them that my flatmate had Covid and we would need to reschedule, but a woman let herself in less than 24 hours later and walked in on my flatmate in bed."
What has the local MP Rebecca Long-Bailey said?
Salford and Eccles MP Rebecca Long-Bailey has been contacted by some of the residents.
She said: "It is very concerning to hear that Section 21 notices are being handed out to residents of the X1 Gateway, I am told by some residents seemingly without warning or cause, leaving many tenants worried about suddenly having to find somewhere else to live.
"Whilst I cannot comment on individual cases, I will be writing to X1 Lettings about these concerns."
What have Haymarket and X1 Lettings said?
Haymarket said maintenance of items such as the lifts, roller shutter and gym equipment are all under comprehensive contracts with external suppliers and work is actioned for repairs when a maintenance report is received. They added that the the timescale of the lift repair works – whilst unfortunate – was not due to Haymarket's failure to act.
They added that issues of tailgating are shared with residents – tenant safety remains of paramount importance to the Haymarket team
A spokesperson from Haymarket management told the LDRS: "Haymarket management is appointed to manage the communal areas of the building on behalf of the building's owner.
"Residents at X1 The Gateway have access to 24-hour security – the number of which is displayed around the building.
"The guards are based between both the reception desk and a central office for the estate located 100 metres away from the building. This ensures a continuous patrol of the area.
"Maintenance of items such as the lifts, roller shutter and gym equipment are all under comprehensive contracts with external suppliers.
"As soon as the Haymarket team receives a maintenance report – such as breakdowns of the lifts or roller shutters – works are actioned for repairs which involves engaging the external suppliers mentioned above.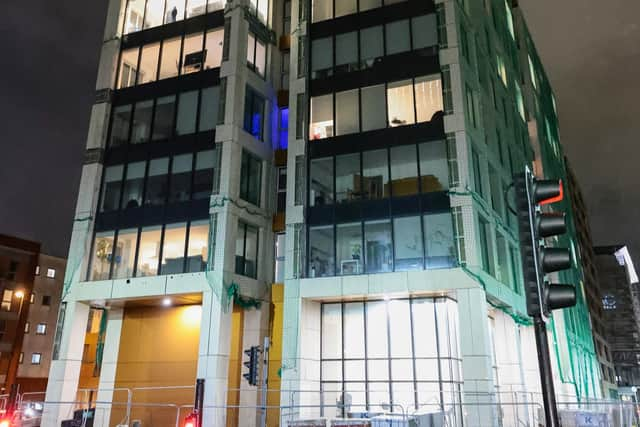 "Haymarket shares regular communications with residents so they remain aware of updates, timescales for repairs to be complete and any other information which will be of importance.
"The timescale of the lift repair works – whilst unfortunate – was not due to Haymarket's failure to act and a statement from the lift operator which confirms this was shared with all residents as part of the communications surrounding the matter.
"Along with this, communications regarding the issues of tailgating are shared with residents – tenant safety remains of paramount importance to the Haymarket team."
A spokesperson for X1 Lettings added: "As managing agent we act on behalf of the landlords and rental increases put forward are an opportunity for a discussion between landlord and tenant.
"We note that as the cost of living crisis continues to impact both tenants and landlords alike – with mortgage rates continuing to rise- market rental rates have increased and are continuing to do so across the UK whilst the levels of supply and demand are still not balanced.
"In 2022, it was reported that private rents had increased over 20pc in Manchester alone whilst rising interest rates on mortgages continued to be of concern for landlords.
"Along with this, we have had numerous conversations with landlords who cite increased service charges as an additional cost now faced by landlords over the past year.
"That said, this is the first rental increase at X1 The Gateway since launching to market over two years ago.
"With regards to the Section 21 notices, we remain up to date with the ongoing proposed legislative changes and all section 21 notices are served in line with and according to legal requirements – as and when requested by the landlords.
"As the block management company, Haymarket management oversees all communal aspects of the building management, ensuring compliance. including the lifts, servicing of the communal gym, roller shutters to communal spaces including the car park
"Similar to the above, we are unable to comment on the cladding of the building.
"Resident safety within the building will continue to remain of paramount importance for all parties involved and as managing agency, we ensure to share all communications and service updates with residents in the care of X1 as we receive them."