Tameside Hippodrome: forgotten art deco theatre handed new lifeline
After 15 years, things are looking up for Tameside Hippodrome.
Watch more of our videos on Shots! 
and live on Freeview channel 276
Visit Shots! now
It has been 15 years since anyone tread the boards at Tameside Hippodrome. The Grade-II listed building was once an important part of the community in Ashton, hosting theatre productions, comedians and pantomimes, but shut down in 2008 when no one could be found to run it.
However, last week it was handed an important lifeline in the form of a £5,000 grant from the Theatre Trust. For the people that have been fighting to save the theatre over the last decade, this modest sum of money will have a "huge impact."
The grant comes at a critical point for regional theatres, many of which are still battling with the consequences of the pandemic and cost of living crisis. The latest victim in this struggle was the nearby Oldham Coliseum, which shut its doors for good on 31 March.
Keith Dalby-Oldham, CEO of Ashton Empire Hippodrome (Building) Ltd, told ManchesterWorld: "What's happened at Oldham Coliseum is a tragedy. It was a foreseeable tragedy and we need to make sure that our governance section is particularly robust so that we don't go down the same route."
His organisation is set to take over the building from Tameside council, who added it to their list of assets for disposal, and turn it into a community-run theatre.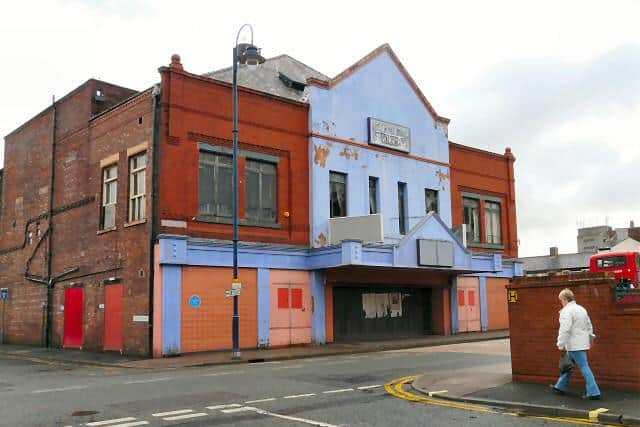 How will the money be used and what needs to be done?
While £5,000 may not seem like enough to get an abandoned theatre back up and running, this grant is an important first step towards reopening. Keith explained that the primary use of the money will be strengthening governance.
He said: "We want to ensure – and, of course, the council wants to be reassured –  that once the theatre has been transferred, it will continue to go on for years. We don't want it to go down the route of Oldham Coliseum."
"The significance of it isn't the size of the sum – obviously we're not expecting massive capital grants, you don't get those until you've got the theatre – but it puts us in line for them and it means that several large fund holders are now looking at us and looking at our proposal, saying: 'Yes, we like this and we are prepared to put money into it.'"
When it comes to the building itself, Keith says "it looks worse on the outside than it does on the inside," which is in "good nick." Thanks to the original builder's fear of fire destroying the theatre when it was built in 1904, most of the important parts of the building are brick and concrete, not wood. Some minor works need to be, such as repointing the walls and getting specialists in to restore the Art Deco features, but Keith's plans for the future involve more construction than repair work.
Eventually, if planning permission is granted, extra dressing rooms and an office will be added to the theatre. The roof will also be lifted and a new steel cage installed, meaning that all the stage fittings will not add pressure to the outside walls.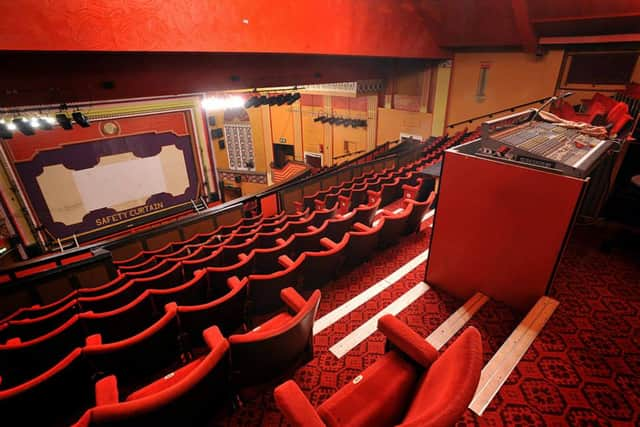 What is the Tameside Hippodrome and why is it special?
The Tameside Hippodrome was built in 1904 by William Henry Broadbend, who was responsible for the construction of a string of theatres throughout Greater Manchester and Lancashire. In 1933, the building was renovated to accommodate the rising popularity of cinema – or "talkies," as they were known then – and it is this Art Deco style that remains today.
The theatre's pre-war transformation and design features were the reason it was granted Grade II-listed status in 2009. As Keith explained: "It says 'rare example' but I think it's a fairly unique example of the transition from theatre into the glamour of the Hollywood period in the 1930s."
Tameside Hippodrome means a lot to the local community and news of the grant has attracted a lot of attention on social media.
"The reaction has been huge, it always is when we post anything because a huge number of people want the theatre back, particularly for pantomimes – everyone remembers going to pantomimes," Keith said, adding that, in its 104-year history as a working theatre, it never lost money on its panto runs.
However, he hopes that the memory of what the Hippodrome used to be is not the only reason people will want to visit the theatre once it reopens.
He said: "Nostalgia is a marketing tool, not a business reason. You need to capture that nostalgia and say: 'Yes, we're back open and this is what we're doing, you can come and enjoy it again as you used to.' It means a lot to people, but perhaps not in ways that they think it does."
What can we expect in the future?
With this in mind, Keith and his colleagues are hoping that a bigger stage will help turn Tameside into an economically viable touring theatre that attracts productions from all over the region and the country.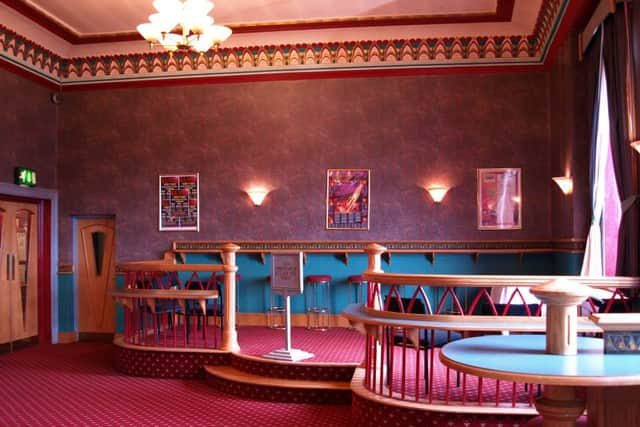 He said: "You have to remind people that it can't just exist on the pantomime alone. It has to have a full program that attracts people.
"Tameside itself cannot support a theatre of that size, that's a ridiculous notion, but we are taking marketing out to the North West as a whole initially, because we now have excellent communication throughout the North West – we're only an hour from Leeds, Liverpool. We need that much broader appeal."
Keith also said that demand for theatre in Tameside is growing – something that he is particularly passionate about. He recently finished a sell-out run of Brassed Off, which he directed at Hyde Little Theatre. While his production was showing, Hyde Musical Society's production of West Side Story also sold out.
The retiree, who is also the technical director at Guide Bridge Theatre and runs a non-profit Harry Potter memorabilia shop in the Arndale with his husband, does not envision the restoration of Tameside Hippodrome being a "long drawn out process." He believes that once permission is granted, the process should take around 18 months, however a precise time frame cannot be confirmed at this point.
Keith and his team are on the look-out for volunteers in all aspects of restoring and running the theatre. In particular, they will be offering opportunities for students of both drama and engineering to get some hands-on experience working in the theatre.