Snow has been falling in parts of Greater Manchester as the country continues to experience wintry conditions and plunging temperatures.
Light snow began to fall in Wigan at around 2pm on Wednesday (8 March) and there were lighter flurries seen in parts of Tameside at around lunchtime. There was further snowfall in Wigan in the morning on Thursday (9 March) as well as more sporadic snow in Tameside.
On Friday (10 March) snowfall caused extensive disruption in parts of the city-region including Rochdale and Oldham. Drivers on the M62 motorway were left stranded and some schools in Greater Manchester did not open. There was also snow on the ground and falling elsewhere in the city-region in the morning.
Temperatures have plummeted in parts of the UK this week with the thermometer in one location in the Scottish Highlands reading -15C. The mercury has not been this low since 2010, with the cold snap being attributed to northerly winds sweeping in from the Arctic.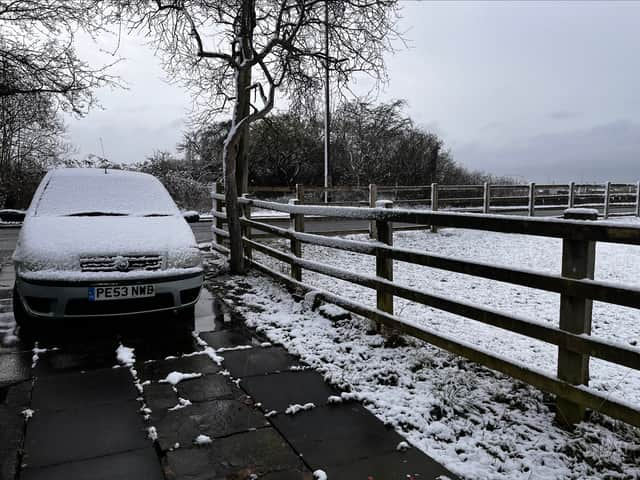 So far Greater Manchester has seen nothing like the amount of snow in other parts of the country, which forced Bristol Airport to suspend flights for a time on Wednesday and for dozens of schools in south Wales to shut. Parts of southern England have also received a wintry covering of white. The Met Office forecast for Manchester predicted light snowfall in the city between midnight and 2am on Thursday (9 March) but said it was not due to snow on Friday. Temperatures were also set to rise on Friday after remaining just above zero but feeling like below it on Wednesday and Thursday.
National Highways and the Met Office have issued weather warnings for snow and ice.
Manchester Airport has experienced no disruption and on Friday morning said snow was not settling and the forecast was for a clear day, meaning it did not envisage any issues with flights. However, it said that due to the snowfall elsewhere it was advising travellers to set off early and allow plenty of time for their journeys to the airport.