Salford woman forced to cancel Christmas visit to her mum after joyriders torch her car
The 30-year-old car was stolen from outside her home on Bonfire Night.
Watch more of our videos on Shots! 
and live on Freeview channel 276
Visit Shots! now
A Salford woman whose car was stolen and torched by joyriders on Bonfire Night has spoken about the huge impact the loss of her vehicle has had on her.
Rebecca Clements, who lives in Irlams o'th' Height, says she is now unable to get to the second job she took on to help with the cost of living crisis or get back to Leicestershire at Christmas to see her elderly mum. The Toyota Corolla which she relied on to get about, which was more than 30 years old, was found burnt out in a park but Rebecca says she is only expecting to receive a very small payout from her insurance company as the vehicle isn't worth much.
She has even launched a GoFundMe page to ask for public help in getting back on the road, while police have urged anyone with information about the spate of vehicle thefts and destruction in the area which included Rebecca's car to get in touch.
What happened to Rebecca's car?
Rebecca drove a 31-year-old Toyota Corolla and was devastated when on Bonfire Night it was stolen from right in front of her house between 7.30pm and 8pm. The theft happened just a few minutes after she returned from the shops.
Rebecca says Greater Manchester Police (GMP) have told her that a group of people stole three cars that night and torched two of them. She was informed that the remains of her wrecked, burnt-out vehicle were found in a nearby park.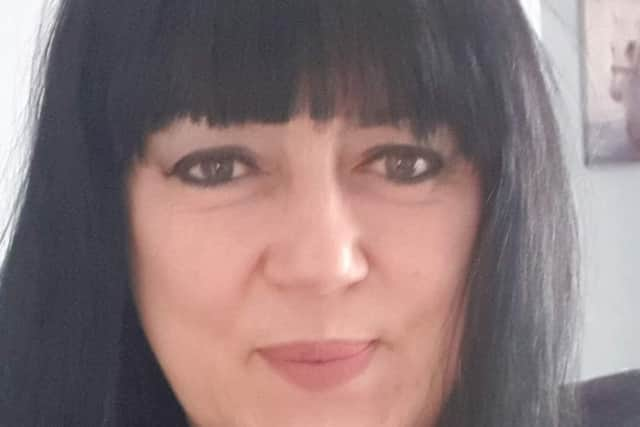 An online post by police said that the vehicles were being taken for a "joy ride" and were spotted driving at speed around the Kersal area at around 8pm on 5 November and crashing into each other. Police said the reports they received suggested the driving was "putting both pedestrians and other road users in great danger".
Police are now appealing for information about the incident and Rebecca said she would urge anyone who knows about what happened on 5 November to contact the force.
What has Rebecca said about the incident?
Rebecca said the car was previously her grandmother's and she had been able to keep it on the road as it had a low mileage for its age. She said because it was so old and still in good condition people would spot it and even take photographs of it.
While the vehicle had sentimental value, its loss has also proved a major practical headache for Rebecca. While her main job fortunately involves working from home in a call centre role she had also taken on a second cleaning job to help make ends meet with the price of energy and food spiralling.
She said she also needs a car to get back to the East Midlands to see her mother who is in her 80s and who she was unable to spend much time with during the Covid-19 pandemic.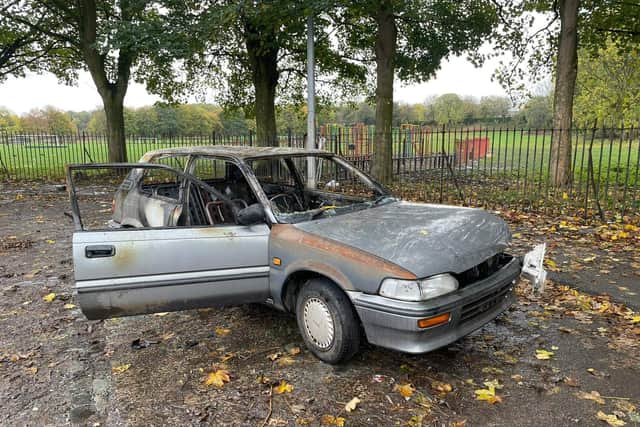 Rebecca said: "The car was pretty special, I've had people offer me money for it, so losing it was really upsetting, but after I got over it and had to accept it I thought that I have to get another car.
"It has left me high and dry. Luckily my work at a call centre is from home or I would be absolutely stuffed, but I got a little cleaning job at someone's house one day a week. I'm on quite a low income and in this climate I was doing this to help with the energy crisis. I can't even get to that now.
"My mum lives in Leicestershire and I didn't get to see her at all because of Covid. I can get to Leicester on a coach for £9 but on Christmas Day how do I get taxis miles across Leicestershire? The logistics of it just make it impossible. If I have a car I can get everywhere.
"I know I'm not the only one affected by this but for their 15 minutes of fun these people don't realise the impact this has had."
Rebecca says car crime is an issue of concern for residents in Irlams o'th' Height which gets discussed on Whatsapp groups and admitted she nearly bought a steering lock for her vehicle but decided against it as it had not been stolen before.
She has now set up a GoFundMe page to try to raise enough money to get another car, something she admits she did not really want to do.
She said: "Someone I know said I should set up a page, saying people would either help or not and there was no shame in it. I don't have much choice at the moment."