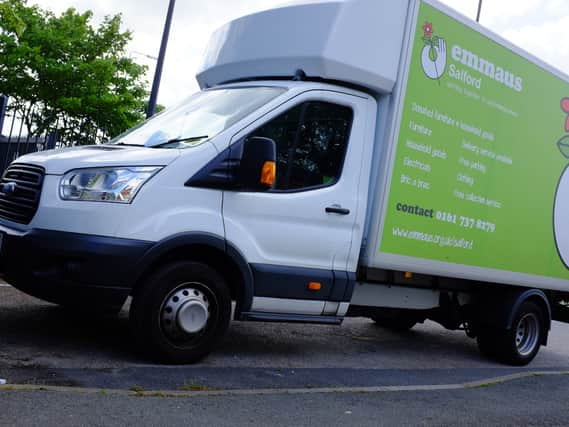 A Salford homelessness charity has had a van stolen by thieves for the second time in 18 months.
Emmaus Salford has launched a public appeal for information after the Ford Transit disappeared from its base in Pendleton.
The charity has hit out at the callous criminals responsible, speaking of how the theft is hindering its work at a busy time.
What are the circumstances around the van disappearing?
The white Ford Transit Luton van was stolen from the headquarters of Emmaus Salford on Fitzwarren Street on Sunday morning (27 March).
It has green Emmaus Salford stickers on the sides and back. It also has a tail-lift.
The stolen van is used to collect and deliver furniture for Emmaus Salford's charity shops and to deliver food and household essentials to vulnerable residents across Salford.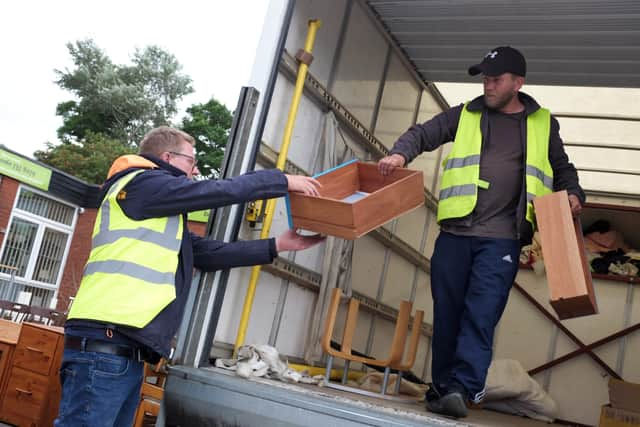 Emmaus Salford provides a stable home, meaningful work and support for people who have previously found themselves sleeping rough.
Its service users, who are known by the charity as companions, gain skills, experience and confidence by working within the charity's social enterprise and Lucie's Pantry social supermarket.
What has been said about the theft?
Jackie Smith, business development manager at Emmaus Salford, said: "We are devastated to find another of our vans stolen at such a busy time for our charity.
"We had lots of collections, deliveries and house clearances booked in and have had to hire a van at great expense to fulfil our bookings.
"Emmaus Salford is still recovering from the multiple lockdowns and loss of income over the past two years, so this theft is a real blow to the hard work our team has put in since restrictions were lifted.
"I urge everyone to keep a look out and call the police if you have any information which may help us find our missing van."
The charity said it was particularly concerned about having to buy another van if the stolen one cannot be located as the prices of second-hand vans have risen dramatically in recent times.
What should I do if I see the van or have information?
Information can also be passed to police via the independent charity Crimestoppers, anonymously, on 0800 555 111.