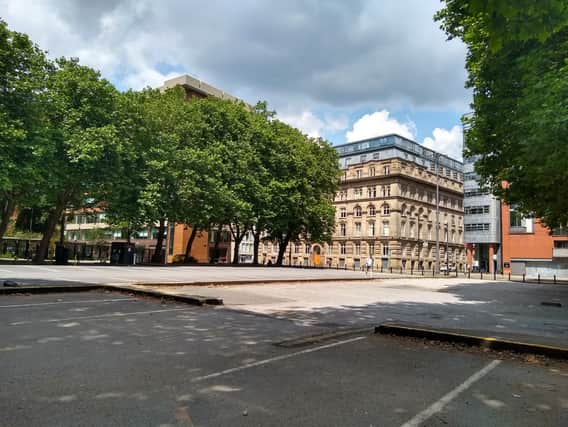 Environmental campaigners are celebrating after a number of impressive trees in Manchester city centre were protected for the future.
Manchester City Council has now granted a tree preservation order (TPO) for the 31 London plane trees between Aytoun, Minshull, Major and Bloom Streets.
Local campaign group Aytoun Barks Back has been intensively lobbying for the town hall to put the TPO in place to make sure the trees are safeguarded from development threats.
However, it has now said its work is not done and is considering an idea to make the area a community green space.
What are the Aytoun trees and what has happened to them?
The Aytoun trees are 31 mature trees which surround a surface-level car park in Manchester city centre.
They are London planes, a type of tree which was extensively planted in city streets and parks from the 18th century onwards.
They are prized for their attractiveness, the shade they offer and also their resistance to air pollution and water shortages.
Residents who founded the Aytoun Barks Back campaign, though, feared the ones in the city centre could potentially be lost and founded a public drive to urge Manchester City Council to secure their future.
Nearly 500 people signed a petition to protect the trees and the council's legal department received a significant volume of correspondence from people supporting the TPO.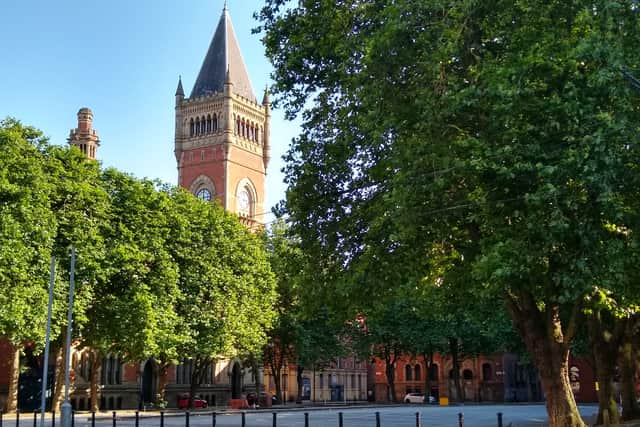 The campaign has also been backed by local ward councillors.
Now Aytoun Barks Back is declaring victory after the council granted the TPO for the 31 trees.
What has the campaign group said?
Local resident and Aytoun Barks Back member, Lynette Cawthra, said: "The Aytoun horseshoe of trees is a delightful bit of much-needed greenery in town, with important benefits too for local birdlife and of course for carbon capture.
"We're thrilled that these trees now have protected status – huge thanks to everyone who helped lobby the council to make this happen."
What has the council said?
A spokesperson for Manchester City Council said: "The council can confirm a Tree Preservation Order has been confirmed as being recommended by officers in line with the assessment criteria."
Is this the end of the campaign?
The group is still concerned that the surface-level car park which the trees surround could be subject to development proposals in the future.
This could damage the extensive root systems of the trees, the campaigners say.
The group says it will continue to monitor the situation and also has taken on board an idea for the car park to be turned into a "pocket park" which has come from local residents.
They say that since the space was closed off to cars people have been using it to play cricket, teach children to ride bikes and do Tai Chi.
It has now been suggested that these and similar community uses could be the area's future.