Campaigners battling against the development of a popular Manchester green space have hit out after the university which owns the land appointed a partnership to build at least 120 homes on it.
The future of Ryebank Fields has been the subject of a long process in which Manchester Metropolitan University (MMU) has expressed its intention to develop the site and been met with implacable local opposition.
MMU has appointed Step Places and Southway Housing Trust to turn the Chorlton site into housing and unveiled its plans for the green space.
However, the Friends of Ryebank Fields campaign group has hit back at the proposals and issued a long list of reasons why the land should not be built on.
What is MMU's plan for Ryebank Fields?
The university says the offloading of Ryebank Fields is the final part of consolidating onto one city centre campus. It says it has picked the scheme for the site which provides housing for Manchester and is as environmentally-friendly as possible.
The plan involves a maximum of 120 homes, with at least 20% of them being affordable. Developers say they will also create net-zero carbon housing using Passivhaus principles which reduce energy use.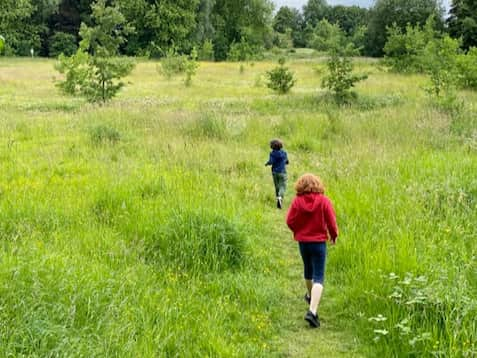 The scheme also involves measures to promote walking and cycling instead of car use, keeping around one-third of the site as open green space and keeping as much of the broad-leaf woodland and mature trees as possible.
The developers have also said they will protect the historic Nico Ditch which runs through the site and will also have to improve drainage as well as carry out remediation work for contamination including asbestos.
The scheme will also include engagement sessions with the local community before a planning application is submitted to Manchester City Council.
Why are the campaigners opposed to the building work?
The Friends of Ryebank Fields campaign group says there is considerable opposition to the plans to develop the green space, with local residents, MMU students and environmental activists among those who have expressed their objections.
The group questioned how the plan to develop the open land chimes with its environmental and green credentials and said MMU risked tarnishing its reputation by building houses on the site.
Campaigners say the development will destroy precious wildlife habitat and hundreds of trees and remove green space in a city which is already short of nature and which can contribute positively to residents' mental health and wellbeing.
There are also concerns about increased pollution and traffic outside a primary school next to the site, the possibility that flooding in adjacent streets will be more likely, and how hazardous for local communities the process of removing potentially-hazardous substances from the fields and transporting it away will be.
The campaign group says local politicians are opposed to Ryebank Fields being built on and also suggested that brownfield sites should be prioritised for housing instead of green spaces.
The group's aim is for the area to be designated as a local nature reserve, though the university has suggested this will involve giving away its assets which it will struggle to do.
There has been opposition to the development of Ryebank Fields for some time. A protest camp has been present on the site since April 2021.
What have MMU and the developers said?
Professor Karen Moore, chief operating officer at MMU, said: "Step Places and Southway Housing have an impressive track record of delivering sustainable developments, making them inclusive, safe and resilient.
"This reflects the importance that the university attaches to sustainability. We are recognised nationally as a university where sustainability forms an integral part of our teaching, research and campus development."
Gareth Smith, development director at Step Places, said: "We are delighted to have been chosen by the university as the lead developer for the site, alongside Southway Housing Trust. We understand that delivering new homes is about much more than delivering just bricks and mortar. It's about delivering sustainable neighbourhoods and communities that people love.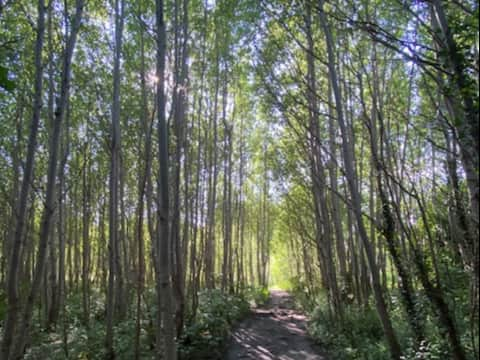 "We, alongside Southway Housing Trust, are committed to delivering a green development, with extensive public open space, community facilities and an overall net biodiversity gain for the site. We are at the early stages of developing our plans and look forward to showcasing our initial proposals shortly."
Karen Mitchell, chief executive at Southway Housing Trust, said: "We are pleased to have joined Step Places as the partner that will deliver much-needed affordable homes to Chorlton and help to address Manchester's desperate housing shortage.
"We are a local community-based organisation and will work in partnership to protect and preserve the environmental value of the site, in line with our values. We are passionate about co-production and will be engaging with local people and stakeholders over the coming months to deliver a high-quality, affordable scheme that responds to local needs."
What have the campaigners said?
A spokesperson for the campaign group said: "The Friends of Ryebank Fields remain committed to opposing development. This will include all regular forms of opposition such as opposing planning permission and insisting on meaningful community consultation, as well as supporting direct action as witnessed twice in recent years when the community faced down MMU's fencing firms and prevented the closure of Ryebank Fields.
"The community would like to see Ryebank retained as a green space, managed as a Local Nature Reserve, with full access to the public. This could also include a role for the environmental studies department of MMU or any local university using the fields for research.
"Ryebank is unique. It is one of the most beautifully rewilded green spaces in the North West. Let's keep it that way."