Row over claim 'open sewer' ruined field earmarked for new community woodland in Stockport
United Utilities have hit back at the claims in Romiley.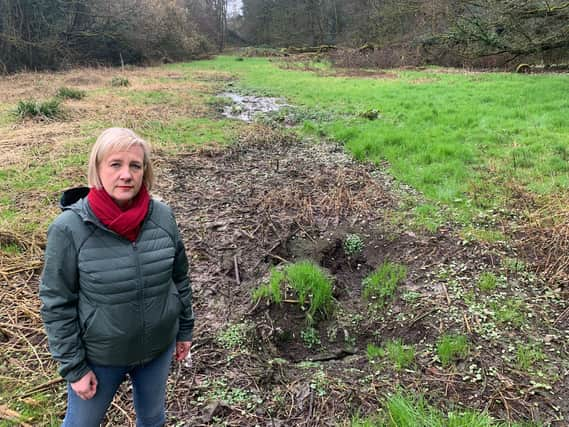 A row has broken out over claims a water company allowed an 'open sewer' to ruin a field earmarked for a new community woodland. 
Local councillors had intended to create a new green space in Romiley, Stockport, improving the environment and providing new wildlife habitats. But they say sewage damage has stopped plans to plant new woodland near Otterspool Road 'in their tracks', after surveys showed the soil could now be too toxic for trees.
Coun Lisa Smart, who chairs the Werneth area committee, is calling on water firm United Utilities to apologise for the 'destruction' that has been caused. However, the company says flooding from a pipe into a manhole – following heavy rain – only affected a small area of the field. It has now carried out repair work at the site.
Bosses insist claims that this had ruined the field were 'false' and the need for a 'buffer zone' around the sewer pipe and naturally 'boggy' nature of the land would have also placed constraints on tree planting. Coun Smart has described the setback as 'a devastating blow for the local community'.
She said: "The council was working hard to deliver a new woodland for local people and wildlife to enjoy, however this environmental scandal has cancelled the project.
"United Utilities owe local people an apology. Their destruction of our environment cannot go on any longer. We already knew our local rivers were being pumped full of sewage, but now it is our green land. I want a minister to visit this field and see first-hand the destruction caused. Rather than a new woodland, we are left with an open sewer."
It comes after Coun Mark Roberts, cabinet member for climate change and environment, brought the issue to the attention of a Werneth area committee meeting. He told colleagues of his shock after visiting the site, which forms part of the Chadkirk Country Estate – often described as Stockport's 'jewel in the crown'.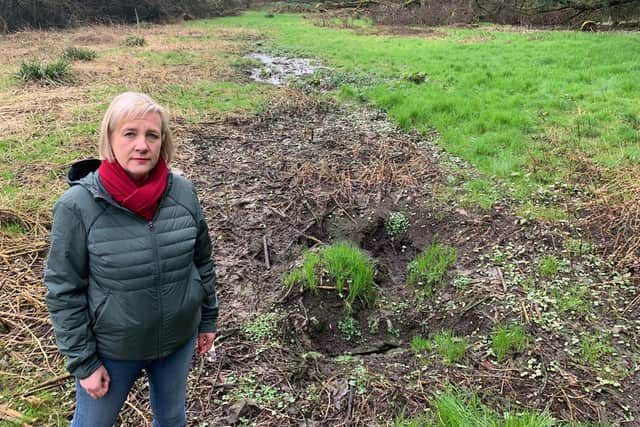 "The fact there was essentially an open sewer there with various items and evidence that can be seen around it, I think it's horrifying," he said.
"We were due to plant three woodlands over the last year as part of our bid to help tackle climate change and one of those sites was not able to be delivered because of poor soil quality and that set some alarm bells going in my head given the work we were doing at Werneth on sewage. And that spider sense was well justified, shall we say."
Coun Roberts added it was important for both the council and United Utilities to explore if there were any lessons that could be learned from the issue.
He also told the meeting United Utilities had offered to meet councillors and officers at the site, and recommended accepting that invitation.
A spokesperson for United Utilities said: "An issue on our network caused flooding from a manhole, affecting a small section of a field in Stockport. Our teams have attended the site to clean the area and carry out the necessary repair work."
A spokesperson for City of Trees, the community forest for Greater Manchester added: "'City of Trees inspected the site as a potential woodland creation location, however on inspection we noticed the damaged sewer.
"This was reported to United Utilities and Stockport Metropolitan Borough Council and we understand those parties are working together to find a solution."