A resident has hit out at the public inquiry into controversial plans to build a Ryder Cup standard golf course and more than 1,000 homes in Bolton, claiming she was "silenced" at the hearing.
Lydia German attended the two-day inquiry into the plans for Hulton Park and wanted to quote a report her grandad Peter German had written about the impact of the development on wildlife as well as speak about the environmental costs for younger people.
However, she was upset to find she was only allotted five minutes in the proceedings as a speaker and says her presentation was then criticised.
The Planning Inspectorate said the inspectors appointed to lead public inquiries into planning decisions were independent, and explained the process they follow, but also said feedback was welcome.
What does Lydia German say happened at the public inquiry?
Lydia, 24, said she went to the first of two days of the public inquiry into the proposal by developer Peel L&P held at the Holiday Inn in Bolton. The plans for Hulton Park are backed by a number of high-profile Greater Manchester institutions but are vehemently opposed by some residents and local politicians.
Her grandad Peter German is a retired wildlife inspector and had written a detailed report outlining what he thought the impact on the local area of the huge development would be. However, under the set-up of the inquiry Lydia was not given as much time to air her views as she had hoped.
Lydia said: "I had to cut down the speech to around three pages and try to fight for our local environment against some of the top barristers in the country.
"I wanted to go into detail about how it's going to be my generation that are going to be the ones to suffer the long-term environmental and economic consequences of this, but since my grandad's speech was cut to five minutes, I couldn't present any evidence."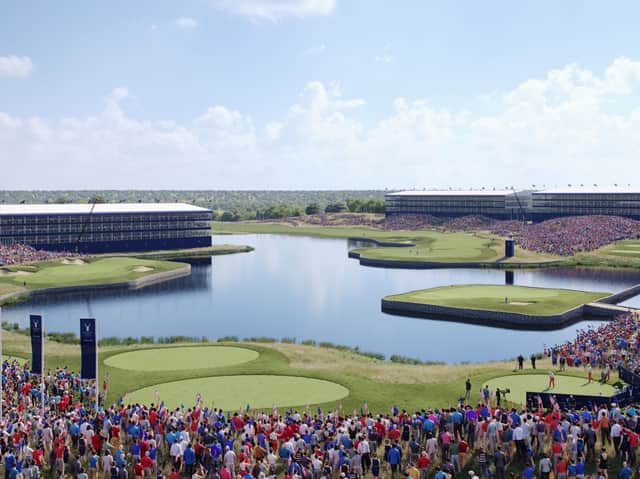 Lydia then claims a planning inspector audibly criticised the quality of her presentation, calling what she said "generic" and warning that other residents who made similar objections would face being cut off in mid-sentence.
She was also unhappy that Peel L&P's legal representative got more time than residents to speak.
Lydia said: "I was so shocked and annoyed at what the inspector said that my grandad and I just decided to walk out. I'm angry that we are supposed to be living in a democracy, but local residents aren't allowed to be 'generic', a.k.a, speaking from the heart about things that are going to directly affect them."
Lydia said she posted about her experience on a local Facebook group and has received considerable support with dozens of shares and reactions.
What has been said about Lydia's criticism?
Richard Knight, Peel L&P's planning and strategy director, said: "The Hulton Park public inquiry was run by an independent Government-appointed planning inspector.
"We've consulted extensively with the public on our plans and ecological information about the project was assessed at the first public inquiry where it was concluded by the previous inspector and the secretary of state in granting planning permission that our proposals would bring substantial benefits.
"Natural England, the Greater Manchester Ecology Unit and Bolton Council all agree that the proposals would deliver ecological enhancement overall. The revised vision would achieve even greater biodiversity net gain than the previously approved plans.
"There was a large amount of ecological information and evidence before the inquiry and we would be happy to discuss or meet with Miss German and her grandfather, with our ecologists, to explain the position further if they wish."
A Planning Inspectorate spokesperson said: "Inspectors are independent and impartial. When making a decision the inspector fully considers the evidence submitted at the appeal and takes account of current planning legislation, policy and guidance.
"If a participant wishes to comment on proceedings or provide feedback following a hearing, they should do so by emailing [email protected]."