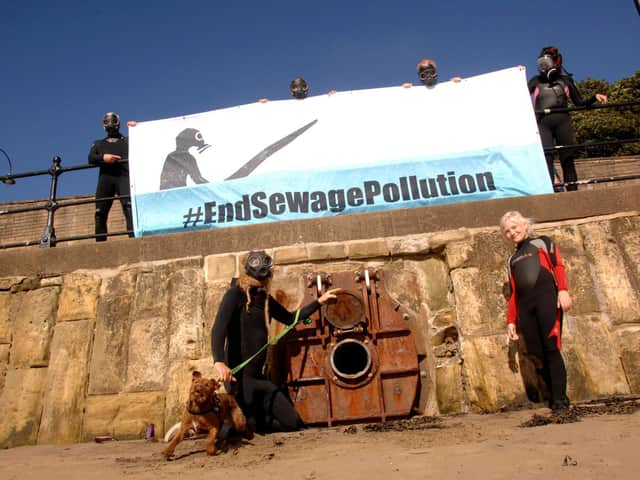 With COP26 around the corner, the environment is at the forefront of many conversations happening in Parliament and around the world.
Those who have spent a lifetime defending and fighting for the environment were dealt a bitter blow last week when Parliament voted against key amendments being enacted in the Environment Bill.
The amendments would have enforced policies that made water companies stop pumping raw sewage into our rivers and the ocean.
While it is already illegal for Water Companies to pump raw sewage into the water, over 400,000 sewage incidents across the country occurred within a year. Therefore many are calling for more effective legislation to be put in place.
Here is a list of Manchester MPs and how they voted:
Lucy Powell, Labour (Central Manchester) - No vote recorded.
Afzal Khan, Labour ( Manchester Gorton) - Voted for.
Jeff Smith, Labour (Manchester Withington) - Voted for.
Mike Kane, Labour (Wythenshawe and Sale East) - No vote recorded.
You can find the full list of how all MPs voted here.
Surfers Against Sewage, the organisation that has been at the forefront of this fight for 31 years, has launched a new campaign, encouraging supporters to get involved and in touch with their local MPs:
"The campaign to #EndSewagePollution is far from over. Our voices and our action meant the parliamentary vote on this was very close with MPs from all parties voting in support of this legal duty on water companies," wrote the group on its website.
"And whilst we lost the vote, this tight race will have sent a clear message to Ministers that much more must be done," they added.
CEO of Surfers Against Sewage, Hugo Tagholm described the decision taken by the government as "shocking" and questioned its sincerity in mounting a significant course of action to save the environment.
"In this most important of environmental decades, it's shocking that the government recommended that MPs reject progressive and ambitious amendments that would protect water, air and nature.
"Why wouldn't they want water companies to have a legal obligation not to pollute our rivers and ocean with sewage, for example? It beggars belief and hardly shows a commitment to be the greenest government ever.
"It's time for more ambitious thinking and law that builds protected nature back into public ownership rather than leaving it to the ravages of shareholder interests.
"Thanks to all the supporters who contacted their MP - we need your help more than ever in the campaign to End Sewage Pollution," he added.
Friends of the Earth Manchester also blasted the outcome of the vote and the local politicians who did not support the amendment.
Pete Abel from the organisation said: "The House of Lords wants the government to improve its 'landmark' Environment Bill by giving water companies a legal duty to do as much as they can to stop discharging sewage into our rivers and seas.
"We do not understand why 268 MPs - including nine in Greater Manchester - voted down the amendment, apart from being told to vote that way by ministers.
"The many MPs who voted against the idea may be confident that the Environment Bill is good enough as it stands but the government is only asking water companies to monitor and report when they pour sewage into rivers. Recording pollution is not the same as ending pollution.
"The MPs who opposed the Lords amendment should explain to their constituents why they voted against strengthening the Environment Bill, especially when the condition of our rivers is so poor that no river in England meets the government's own ecological standards."