Three Tameside leisure centres to shut within months in borough after trust's finances 'ravaged'
Watch more of our videos on Shots! 
and live on Freeview channel 276
Visit Shots! now
Three leisure centres are to close within months in Tameside after the trust which runs them says its finances have been 'ravaged'.
Active Tameside, which operates all the swimming pools and leisure centres in the borough, has announced (on Monday, July 3) the closure of three of its sites as it tries to remain viable.
The trust, which is a registered charity, has confirmed that Active Ashton, Adventure Longdendale and Active Etherow will shut in early September.
Active Ashton has two swimming pools and a gym, Adventure Longdendale contains a trampoline park, laser zone and soft play area for children, and Active Etherow is the trust's dedicated indoor bowling centre.
In a statement, a spokesperson for Active Tameside said that the huge increase in energy bills has taken the cost of utilities at its sites up to £2 million a year.
The situation has been further exacerbated by price rises for products such as chemicals, insurance and the cost of staff.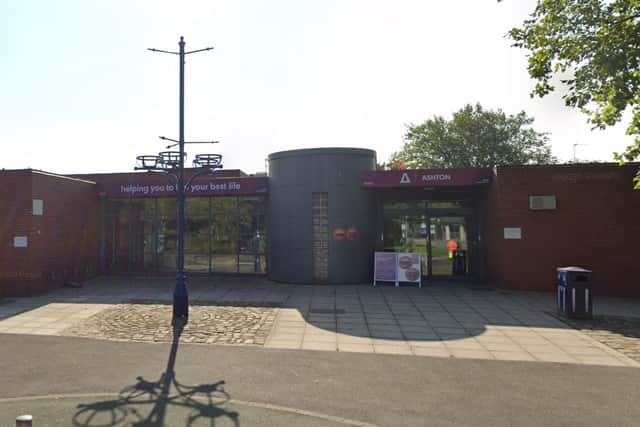 "Over the course of the last 18 months, the significant financial changes in our national economy have ravaged our financial capacity to remain financially viable as an organisation," they said.
"As a provider of predominantly discretionary public services for all, our ability to simply charge our customers significantly more for their activities is not an option.
"Doubling the price for a swim would have a significant impact on attendances and in turn the health of our community.
"Last financial year the company held reserves which ultimately allowed us to continue trading, but unfortunately these have now depleted.
"We find ourselves in a place where the options to remain financially viable without significant change is not feasible.
"Our key stakeholder, Tameside council, although highly sympathetic to our plight again faces its own challenges and unfortunately any additional financial support cannot be offered.
"As an organisation a series of options to reduce costs and maximise income have been created and are currently being implemented.
"Unfortunately, due to the amount required it is with deep regret that we must announce the closures of three of our sites; Active Ashton, Adventure Longdendale and Active Etherow.
"The sites have been selected on their current levels of subsidy and the physical fabric of the site, has also been considered.
"We understand this will have a significant impact on our community but unfortunately all possible cost cutting measures have already been taken, this is the only option to secure the future of our other eight centres and facilities."
The spokesperson said that Active Tameside has a plan in place to relocate all affected staff, customers and clubs 'where possible' over the coming weeks.
Members and service users of the centres will receive further updates on the status of the membership and swimming lessons 'imminently'.
The trust has been struggling financially for some time but the pressures were worsened when the pandemic struck three years ago, despite a number of advance payments being made by the local authority to support it.
In November 2020 the council agreed a £1.8m loan to keep Active Tameside afloat for the remainder of the financial year.
However by February 2021, the trust was consulting on withdrawing services from three of its loss-making centres, which included Adventure Longdendale and Active Etherow.
It has now confirmed that Active Etherow which is located on the upper floor of the Etherow Centre in Broadbottom, will close on September 1, with both Active Ashton and Adventure Longdendale shutting on September 3.
"Once again, it is with deep regret that we must announce these closures and we hope you understand the reasons behind why we have had to make these difficult decisions," the spokesperson added.
"We appreciate your ongoing support as we continue to provide leisure and wellbeing services throughout Tameside."
If Active Tameside were to become insolvent the facilities would return to council control, and along with them any on going liabilities associated with their operation.