Pet lover mistaken for a peeping tom at Bolton dogging hotspot while searching for lost cat
The volunteer with charity Kitty Rescue Bury spent three months attempting to catch the forlorn pussy on a quiet rural road, near Bolton.
Watch more of our videos on Shots!
and live on Freeview channel 276
Visit Shots! now
An animal lover was mistaken for a peeping tom after setting up cameras to stake out a notorious dogging spot while searching for a neglected cat.
Chantelle Farrow, 29, had £160 worth of filming equipment stolen and needed to fend off advances from night-time prowlers in her quest to save male moggy Avril.
The volunteer with charity Kitty Rescue Bury spent three months attempting to catch the forlorn pussy on a quiet rural road, near Bolton.
And she even said her car was "attacked" one evening in a wood by irate locals who were attempting to cut down on the indecent acts of public exposure. Thankfully, Avril was finally tracked down and is now in need of a loving new home.
Chantelle said: "It was an unusual experience but we catch a lot of cats in weird places, including a swinger's place, that was home to a cat colony, as well as a brothel in Manchester. Obviously, it's not ideal to set up cameras on a lane where these kinds of activities are taking place. Those who are dogging don't want them there.
"It was concerning to put yourself in danger for this cat but then you remember that nobody else is going to help this cat. At the end of the day we saved a life and if we didn't try he would probably be dead – it was worth it."
Chantelle, from Bury, said she started looking for neglected Avril along Stones Bank Road, near Cadshaw Village, around February last year. But during her time rummaging around the rural haven, she said she consistently drew the attention of amorous passers-by.
She said: "It was a very odd place to be for three months, trying to trap a cat. However, the doggers were usually nice and left us alone. Usually they would drive slowly, look in the car, see I was a female and drive away."
Chantelle, who set up filming devices to track and find the cat, said she had a total of three cameras stolen, valued between £80 and £40. And she even said she was attacked one night by irate protesters who disapproved of the road being used as a dogging hotspot.
She said: "On the night we decided to rescue him a car kept driving up and down and we felt uneasy.
"We drove down into the wood to see where they were going and they jumped out at us with a big stick to tried and hit the car.
"We caught the two guys on camera and called the police to report this.
"We saw the same people days later and we asked them what their problem was. They said they were anti-dogging people and said we shouldn't be dogging in this area.
"We had to explain why we were actually there."
Chantelle finally managed to collar Avril and determined he was a male in April last year, adding he was a lovely moggy who now needed a home.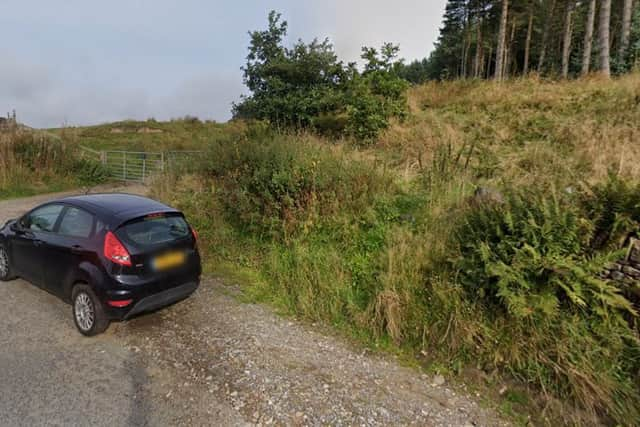 She said: "We want to rehome him urgently. We don't want him to have to come back into the rescue and distress him even further.
"He's a really nice and friendly boy. He loves attention and will cuddle you. He also loves his freedom and going outside when he wants to."