The Manchester United forward scored in England's first game of the FIFA competition, which saw them win 6-2 against Iran on Monday (21 November).
However, that might not be the highlight of his year as the 25-year-old proposed to his long-term girlfriend Lucia Loi in May.
But, who is Lucia Loi and how long has she been dating Marcus Rashford?
Who is Lucia Loi?
Lucia Loi was born on 23 November, 1998, in Manchester. She celebrated her 25th birthday today, whilst Marcus is in Qatar for the 2022 FIFA World Cup.
The football star posted a photo of the pair to Instagram, with the caption: "Happy Birthday Lu ❤️ always Xx"
Lucia graduated from the University of Manchester with a first class honours degree in advertising and brand management.
How long have Marcus Rashford and Lucia Loi been dating?
Marcus Rashford and Lucia Loi are childhood sweethearts. They met at Ashton-on-Mersey School in Manchester many years ago.
The couple kept their relationship out of the public eye at first, but The Sun reported that they have been together for nine years - despite one break up in 2021.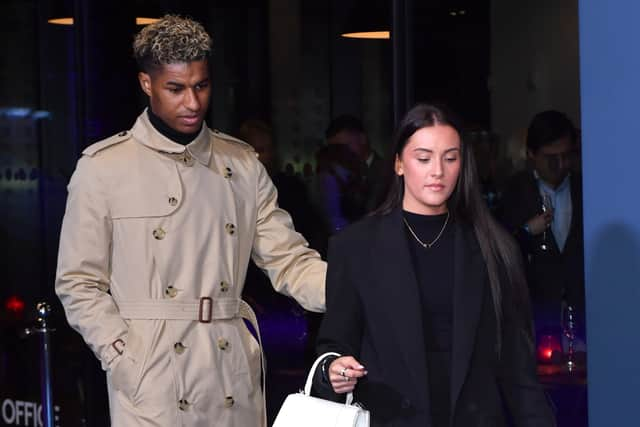 In 2018, Lucia was in the stands at the England vs Colombia World Cup game where Marcus came on as a substitute and scored in the penalty shoot-out which saw England progress to the quarter-final.
On 24th May this year, Marcus proposed to Lucia after a romantic dinner in Hollywood, whilst on holiday in Los Angeles.
The pair have also been side by side at a number of movie premieres this year including Rooney and Rise. The latter of which was also attended by Marcus' two older brothers Dwaine Maynard and Dane Rashford.