Manchester woman at breaking point after rodent droppings fall into bedroom at infested Arcon Housing home
Maggie McGurrin, 58, says she feels like 'packing up and moving into a tent' after months dealing with mice in her loft area
Watch more of our videos on Shots!
and live on Freeview channel 276
Visit Shots! now
A woman says she is at breaking point amid a 15-month rodent infestation at her home – which she says her housing association has failed to sort. Maggie McGurrin, 58, says she feels like 'packing up and moving into a tent' after months dealing with rodents in her loft.
She said mouse droppings have fallen through the loft hatch in her bedroom and has been left breathing in the stench of rodent urine from insulation in the attic. Maggie, who previously worked in client support for law firms, has had a shared ownership home in Kittybert Avenue, Abbey Hey, Gorton for 13 years.
She owns 25 per cent of the property, with the remaining 75 pc in the hands of housing provider Arcon Housing, which is owned by Bolton at Home.Maggie said she has various debilitating health conditions.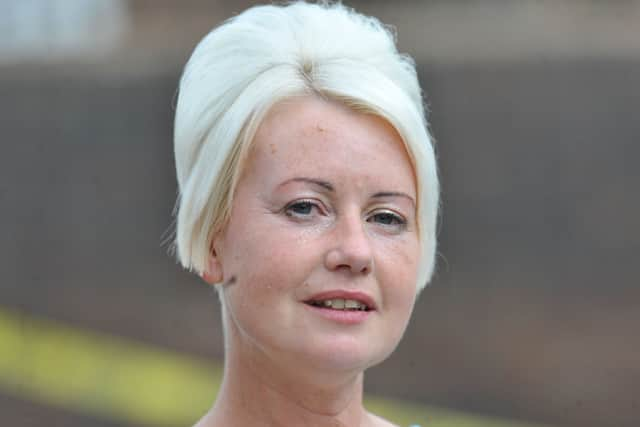 She claims Arcon Housing have made two 'very inept' visits, which haven't solved the problem. She has also enlisted a private pest control service.
Arcon Housing bosses said this week they would take further measures and follow-up pest control at the property.
Maggie laid bare the impact that the rodent ordeal has had on her.She said: "With my mental health issues at times, I've felt like not living in the world. It's my beloved French bulldog Jakey Moon who's kept me going.
"You just feel like you're so alone with it. I don't have any family. I just felt awful. Like I should just pack up, get a tent and go and live under a tree."
In February this year Maggie says she suffered a bout of severe Covid. She said: "It was winter, so I was in bed with the windows closed and was breathing in the stench of urine soaked insulation.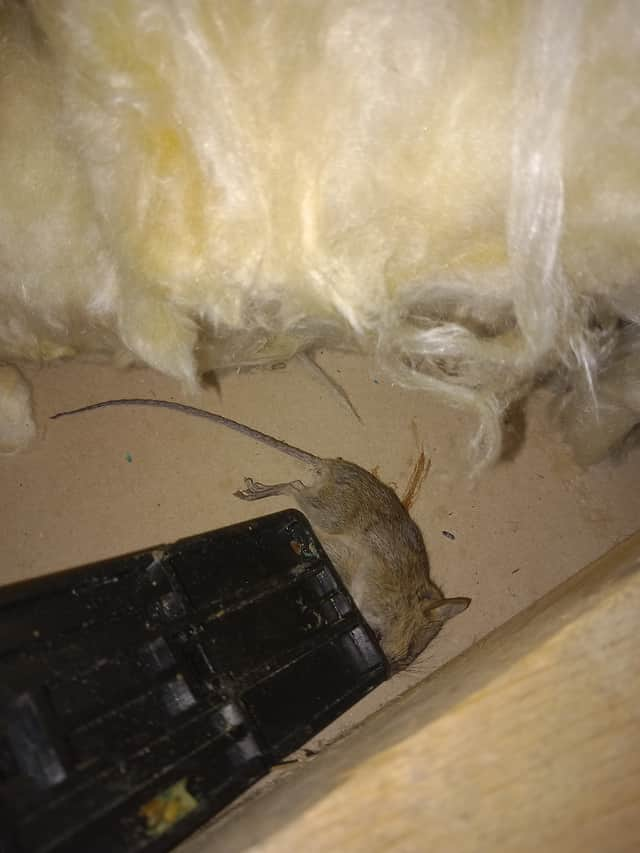 "Arcon Housing have been aware of this issue for 15 months and have had three separate reports indicating where the source of the problem is coming from. They have done the bare minimum to resolve this issue.
"You work all your life to buy something and are sold this fabulous dream, but it's been disgraceful. I have my own insurance for rodents, but it's been so bad that I've exhausted the maximum number of visits under my policy.
"The housing association floundered around until last November and since then, they've made two very inept visits – which haven't solved the problem."
A spokesperson for Arcon Housing said: "Problems with mice affecting two of our shared ownership properties in Kittybert Avenue, Gorton, were firstreported to us in October 2022. The properties were treated by pest control services but the issue returned in March this year.
"We worked with the council to have dumped rubbish that was attracting vermin to the area removed from an alleyway next to the properties.
A deep clean of the alleyway was also undertaken and we arranged for further vermin treatment of the affected homes.
"We have since received a report that the issue with mice has persisted for one of our customers and we are visiting them to assist in accessing follow-up pest control services.
We are also carrying out external inspections of walls, rooflines and drains on the affected properties to ensure there are no gaps or holes where rodents are gaining access. If there are any issues, we will fix them."