Noel Gallagher's High Flying Birds release video for single 'Open The Door, See What You Find'- how to watch
Noel Gallagher's High Flying Bird released their latest studio album 'Council Skies' earlier this year
New Noel Gallagher's High Flying Birds have released a music video for a single from their latest studio album. The video is for their track 'Open The Door, See What You Find' from the 'Council Skies' album. 
The video was filmed in the iconic Studio 1 at Abbey Road Studios, which is where the track was recorded back in April. It is also one of three tracks from 'Council Skies' which features guitar playing from Johnny Marr. 
'Council Skies' was welcomed with a wave of acclaim from fans and critics alike and is widely regarded as Noel's most complete solo statement to date. The band will playing many of the new tracks in upcoming summer shows- including a Manchester gig at Wythenshawe Park. 
On the video, Noel said: "Johnny's guitar here is great – distinctive, and simple, and you wouldn't think it was him playing on it. There's so much joy in this track. Lyrically, the premise is that at a certain point in your life that you look in a mirror and you see all you've ever been and all you're ever going to be. 
"And it's about being happy with that. Being happy with where you are in life, with who you are, and where you're going. Life is good!"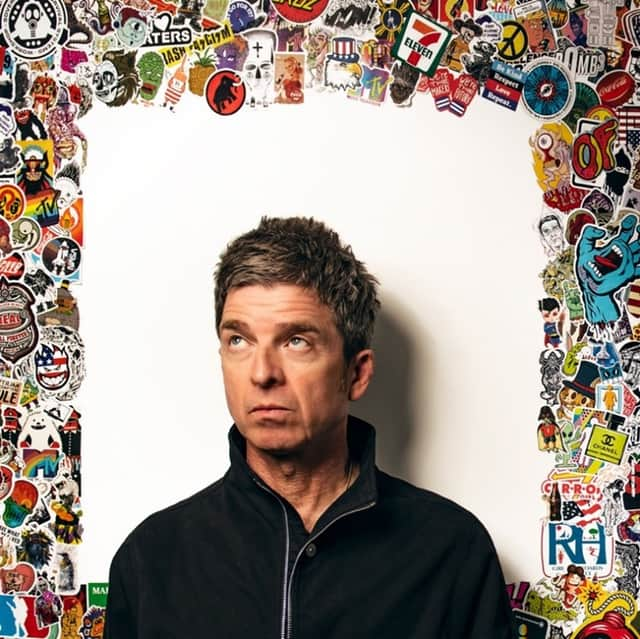 'Open The Door, See What You Find'  follows previous single releases 'Pretty Boy', 'Easy Now' and the recent title track 'Council Skies'. A decade since the formation of High Flying Birds, 'Council Skies', produced by Noel and Paul 'Strangeboy' Stacey, is the band's fourth studio album, released on Sour Mash Records.