'It's human to help your children': Noel Gallagher defends daughter Anais as he weighs in on nepo babies debate
The former Oasis man was asked about "nepotism babies" while speaking on the radio
Watch more of our videos on Shots!
and live on Freeview channel 276
Visit Shots! now
Noel Gallagher has expressed his views regarding the recent "nepo baby" debate, claiming "it's human to help your children".
Gallagher, 55, from Manchester, weighed in on the debate while speaking on the Radio X Evening Show with Dan O'Connell.
The former Oasis musician spoke about his influence on his 22-year-old daughter Anais, who he shares with his former wife, Meg Matthews.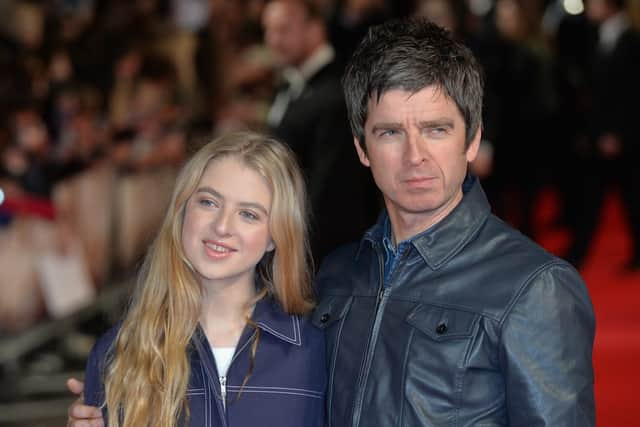 In November last year, Anais, who works as a photographer and model, responded to being branded a "nepo baby", telling the Daily Mail: "I would be tone deaf if I didn't admit how privileged my life is."
"I've never pushed her in any particular direction," Noel said.
"She got into photography and went to university and all that kind of thing and did great, and when I was making this record, I said why don't you get a video camera, come and film me making the record?
"Only because she's good at what she does, her photographs are really, really good, and if she was terrible, I wouldn't be doing it for the sake of it, because I think if you're knowingly just giving your kids something to do and they're not really good at it, I don't think that's very healthy, but she wants to be a really good photographer, although she never stops talking.
"The amount of times that we were in the studio, and I was like, 'just give us a minute mate, will you just pipe down at the back.' But the whole nepotism thing, I mean it's human nature to help your children out."
The term "nepotism babies" refers to public figures who have had success in their lives thanks to their parent's influence or support.
The debate is relatively new and went viral online after Vulture launched an article titled An All But Definitive Guide to the Hollywood Nepo-Verse looking at the kids of the rich and famous.
Stars in the entertainment industry, including Lily Allen, Zoë Kravitz, and Jamie Lee Curtis, have all voiced their opinions on the subject.