Joe Fournier believes professional boxer Tommy Fury could easily beat YouTuber-turned-boxer KSI if the pair were to fight. Negotiations have begun for a bout later this year, but Fournier insists KSI "can't win that fight" and describes Fury as "a real boxer".
Fury came face-to-face with KSI in a heated argument after Fournier's Misfits Boxing clash with KSI earlier this month. Speaking to the Daily Mail afterwards, Fournier said: "Tommy Fury beats him all day long. Fury is a real boxer. People talk about Love Island and might take the p*** out of him, but I think Jake Paul is better than KSI – and Tommy beat Jake Paul!"
Looking back at Fury's victory over Paul on 26 February, Fournier continued: "I think Jake Paul should actually be proud of his performance even though he didn't win. In six years, he caught up with a professional boxer from a great boxing family."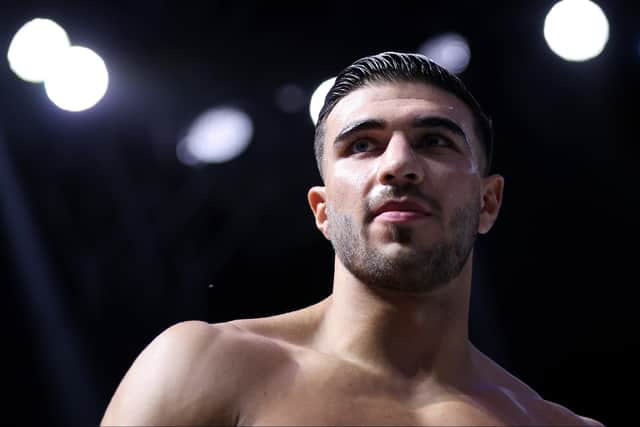 Fournier received an illegal elbow from KSI during the second round of their highly anticipated clash on 13 May, however the YouTuber was judged not to have deliberately thrown the illegal shot and was therefore not disqualified.
Fournier later revealed that KSI was "not that strong" but did credit the YouTuber for his speed. He said: "He actually has tremendous speed, but he has no punch power."