The finance guru, 50, from Manchester, appeared on the daytime show alongside presenters Dermot O'Leary and Alison Hammond for a call-in segment helping viewers with their money dilemmas.
This comes after it was revealed that he has teamed up with LadBaby for a reworked version of 1984 Band Aid hit 'Do they know it's Christmas'.
The TV presenters congratulated Martin on the announcement, however it seems to have upstaged his finance advice as viewers took to social media to slam the collaboration.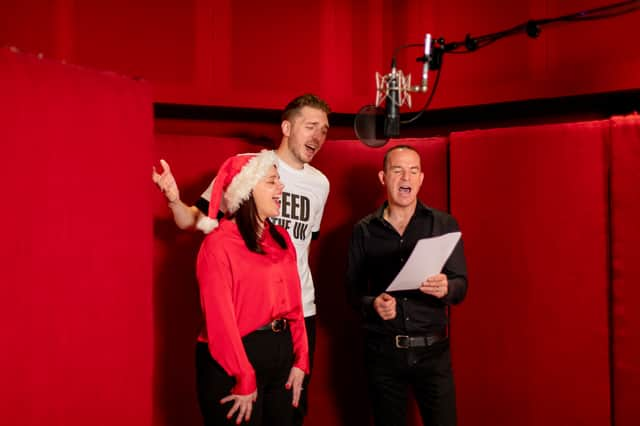 YouTubers Mark and Roxanne Hoyle, from Nottinghamshire rose to fame after Mark started his LadBaby blog in 2016.
Their new single 'Food Aid' is a reworked version of Bob Geldolf's and Midge Ure Band Aid single from 1984 and this year the couple have asked Martin to join them.
Many fans of the money saving expert have taken to social media to question why Martin Lewis is collaborating with the couple.
One wrote: "absolutely not. Ladbaby's personal wealth grew by £600,000 in the last year. send your money directly to the Trussell Trust instead. (very surprised to see Martin Lewis get involved, given how careful he is with associating with things...)
Another said: "Its a shame someone as respected as Martin Lewis is teaming up with a pair who use charity as a reason to make money for themselves at Christmas. I assume Ladbaby is one of these acceptable wacky folk the media loves to promote."
A third added: "It appears that Martin Lewis is teaming with LadBaby this year, so that's his credibility shot. It's ironic though that he's actually got enough money to pay them *not* to release anything ... 😳😳😳#GMB "
Martin has defended his decision on his Twitter account, writing: "To those saying "I don't want to buy the song, why can't people just donate to the Trussell Trust instead." Sounds great, pls do. Food banks are sadly, terribly, needed. It's good to see funds and awareness is being raised any which way."
In another tweet Martin also explained: "People would be better to donate directly" - yes but do they without a catalyst. When I've done charity tweets they get little traction. Today lots of people are talking about donating directly. GOOD. That's awareness raising of the terrible need for food banks working. I hope people do."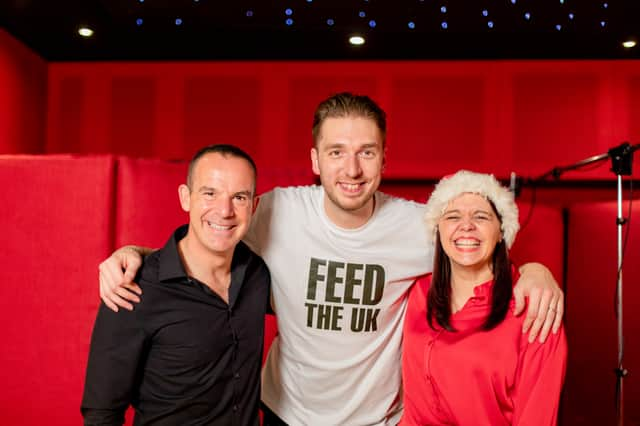 LadBaby have spent the last four years at the Christmas number one spot, raising money for the Trussell Trust charity with their songs. The Trussell Trust raises money to help with food banks and LadBaby have made it their mission to help them.
Singles have included, Sausage Rolls For Everyone featuring Ed Sheeran and Elton John 2021, Don't Stop Me Eating, 2020, I Love Sausage Rolls 2019, We Built This City 2018.
They tie with current record holders the Beatles for most Christmas number one singles and this year are set to beat that record with Martin Lewis.
Mark began documenting his life when his wife was pregnant with their first child. Since then the couple have gained a social media following of over one million YouTube subscribers.
Roxanne has developed her own clothing line for fashion website In the Style aptly named 'MumBaby'.