Helen Flanagan reveals the co-parenting 'compromise' she made with Scott Sinclair after they split in October last year. The former Coronation Street actress, 32, shares Matilda, seven, Delilah, five, and Charlie, two, with the Bristol Rovers footballer.
The pair's eldest daughter, who turns eight-years-old next month (June), has been asking for her own mobile phone and TikTok account, however Helen revealed that she and Scott 'compromised' on a Youtube channel instead. Helen told MailOnline: "Me and her dad, we co-parent together and we said she could have her own YouTube channel. So we've kind of compromised on that."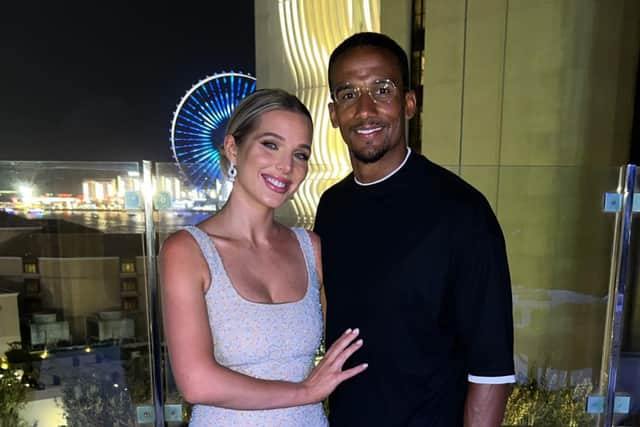 The I'm A Celeb star, who has one million followers on Instagram, explained that she feels "guilty" because she works in social media herself, so "that's all she [Matilda] knows". Helen added that she might allow her children to have access to social media when they go to secondary school.
Helen promoted NickWatch during the interview, explaining that the "really cool" smartwatch for children aged six to nine gives her children a "sense of feeling grown". Using the NickWatch, children can send messages and voice notes, as well as play interactive games. The mother-of-three also added that the smartwatch has a GPS tracker which is a great "comfort" for parents.
The former Coronation Street actress previously admitted that co-parenting with Scott is "drama free", thanks to her close relationship with his mum. She told The Sun: "I was with Scott aged 19-31, so that's why I get on so well with his mum. So honestly it makes my life so easy because we hang out together. It's really nice. It's pretty drama free as I get on really well with her."
Last week, Helen told her Instagram followers that she felt "sad" whilst her three children were visiting their dad and nanna in Bristol. The blonde beauty opened up about the "reality" of loneliness after spending the Coronation bank holiday weekend alone.